Sugar Daddy Websites

The 15 Best Sites for Sugar Dating (2023)
Are you a young, attractive woman looking to be pampered and taken to nice places? Are you an older, successful man searching for a younger companion to take on dates? Enter the world of sugar daddy websites, where sugar relationships are made possible. They make it easier than ever for sugar daddies and babies to meet and go on dates. However, not all sugar daddy sites are created equal. Each one caters to a different type of experience. That's why we've done a deep dive into each sugar daddy site so you can make a more informed decision. So without further ado, start exploring the top sugar dating sites out there!
*Disclaimer: Before signing up anywhere, we encourage you to carefully consider whether sugar dating is right for you. Sugar dating is in no way like regular dating, and there's no certainty that sugar dating will give you fulfillment if you're unaware of what you're getting into.
This article contains affiliate-links.
Seeking


A sugar dating site with the publicity to back it up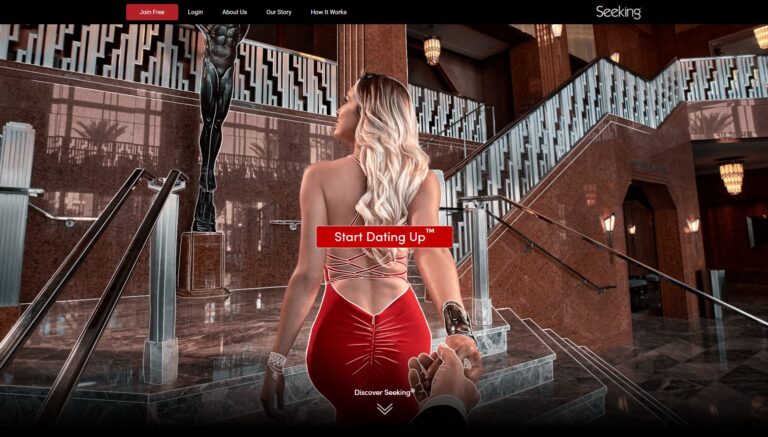 Gender distribution:
80% Female | 20% Male

Seeking is a site specifically designed with sugar babies and daddies in mind. As a "sexy" dating site, Seeking has been featured on The New York Times, CNN, Forbes, Playboy, and many more publications. For any young attractive woman looking for a successful man, or vice versa, Seeking is a great place to start. It's a place for women to find a man that wants to shower her with gifts and fancy dinners, and men who want to provide those things. If it's something else you're looking for, you might want to look elsewhere.
One of the things we like most about Seeking is its verification process. "Diamond" members will have to verify their identities and net-worth, which in turn, gets them promoted and their status advertised. "Attractive" members (young, pretty women) can upgrade as well by purchasing the Premium membership. And if they're still in college, they can upgrade for free using their school email account that ends in ".edu." As you can see, Seeking is clearly incentivizing women in their early 20s to join the platform. This is one of the allures of the site for older, established men that are looking to spoil young, attractive women.
Functionally, Seeking does a fine job at making it easy for its user base to navigate the site, as well as the app. They don't try to include too many bells and whistles as other dating sites do. You can sort through profiles, look at suggested matches, and search for profiles using filters. You'll also be able to search by category, such as Premium, Featured, Background Verified, College, and Newest. Sugar babies can also create a wishlist of items they would like to be gifted by sugar daddies. All these features make Seeking fun for its members to use, albeit at a higher price point.
Credibility through background checks
Free to browse before paying for membership
High-quality matches
Pricey membership plan
Escorts and sex workers exist on the site
How much does a membership at

Seeking

cost?
| | | |
| --- | --- | --- |
| Type | Length | Total |
| Premium | 30 days | $99.99 |
| Premium | 90 days | $269.99 |
SugarDaddy.com


One of the most popular sugar dating sites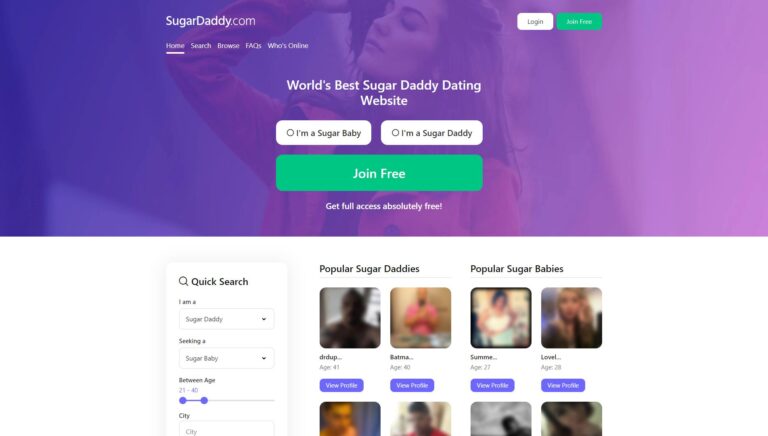 Gender distribution:
50% Female | 50% Male

SugarDaddy.com is one of the originators in the sugar dating niche. Since 1997, they've been connecting sugar daddies and sugar babies. With over 7 million members on the platform, there are a ton of sugar singles to possibly connect with. In a sense, SugarDaddy.com played a huge part in making sugar dating less taboo. They made sugar dating more of a consenting relationship between two adults who can find pleasure in any form they want. That includes sugar mamas looking for young, attractive men as well on the site.
As a dating site that has been around for so long, SugarDaddy.com has had to go through some changes over the years. If it's been a while since you've been on the site, you'll notice quite a few changes. SugarDaddy.com makes it entirely free to sign up and start searching for sugar babies or daddies. However, you have to purchase points and use those points to take advantage of certain functions. For example, if you want to have a conversation with someone, you'll have to spend 10 points. Other features include secret photos and videos to unlock, as well as higher search rankings. Free features include priority customer support and a members blog you can read.
For many, they enjoy the pay-as-you-go format of SugarDaddy.com because you only pay for what they use. As opposed to other sites, where you have to pay every month no matter how much you actually used the site. With SugarDaddy.com, you only pay for the conversations you start. Plus, you have the option to get more noticed if you want to pay for that feature. That goes for sugar daddies and babies.
For sugar dating and more
Easy to use interface & fast sign-up
Verified identities for safer experience
Lacks income verification 
No monthly subscription plan
How much does a membership at

SugarDaddy.com

cost?
| | | |
| --- | --- | --- |
| Credits | Price | Total |
| 100 | $0.59 / credit | $59 |
| 500 | $0.34 / credit | $169 |
| 1,000 | $0.29 / credit | $389 |
Sugardaddie.com


An upscale sugar daddy and baby dating app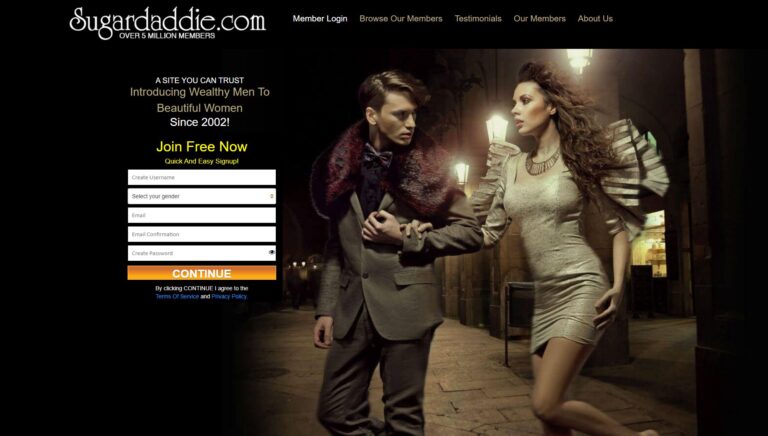 Gender distribution:
49% Female | 51% Male

With now over 5 million registered users worldwide, Sugardaddie.com has become a well-established sugar dating site. Most of its members are from the US, the UK, and Australia, and they tend to be of all different age groups. However, like most sugar dating sites, you'll find that the majority of sugar babies are in their early 20s, while sugar daddies tend to be between the ages of 35 and 55. You can also find sugar mamas (successful older women) and sugar boys (attractive young men) using Sugardaddie.com as well.
One area that stands out about Sugardaddie.com is its sign-up process. They require you to use a real email address to verify your identity, and a moderator also reviews your primary photo. After you answer questions about yourself, you also need to fill out a short description, as well as a profile introduction. Failure to meet any of these demands will result in your profile getting discontinued. We like this because the site attempts to keep fake profiles and scammers off the site. Of course, there still are bad actors that you'll need to watch out for, but there are fewer on sites like these that verify profiles.
If you want access to messaging and instant messaging features on Sugardaddie.com, you'll have to pay for a premium membership. This is the only way to make first contact with potential sugar daddies and babies. With the basic plan, you're limited to sending winks and virtual gifts. You can also improve your Quality Score much easier with the premium plan since you can utilize all the features that enable you to improve your score. We like this feature because you can compare different profile scores when deciding who to message.
Established sugar dating app
1,000s join every day
No auto-renewal of membership
Doesn't have a mobile app
Must pay for essential features
How much does a membership at

Sugardaddie.com

cost?
| | | |
| --- | --- | --- |
| Duration | Price | Total |
| 1 month | $22.49 / month | $22.49 |
Secret Benefits


A sugar dating site without a subscription system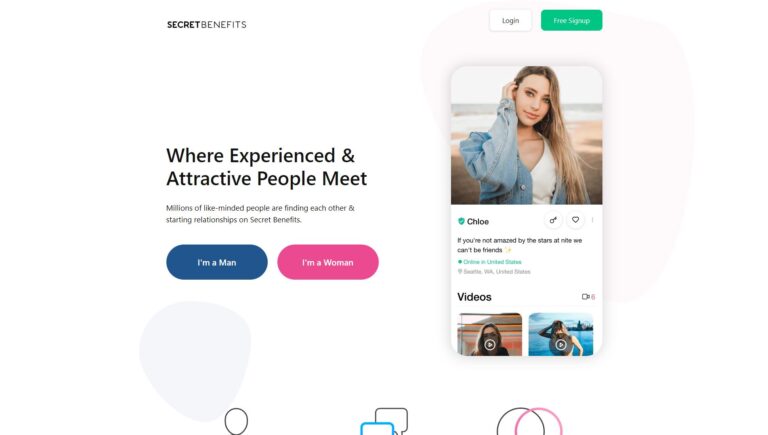 Gender distribution:
25% Female | 75% Male

Here's another dating site that specifically caters to sugar dating. Much like SugarDaddy.com, Secret Benefits uses a credit system to pay as you go. We like this format because you don't have to worry about recurring charges. It makes it much easier to keep track of what you're spending. Plus, you only have to pay for what you use. At only 10 credits per feature, Secret Benefits is a more affordable way to date sugar daddies and babies. And credits don't expire either, so you can use them as you please.
Secret Benefits also allows sugar babies to share Secret Albums of themselves. You find that a large percentage enjoy showing off their bodies. However, there is no nudity allowed on Secret Benefits, so sugar babies will have to abide by the rules. If you want to chat with another member, you'll have to spend 10 credits to start a conversation with each individual. To help you decide if the juice is worth the squeeze, you can see the location of the member, as well as when they were last online. This should help indicate if someone is available to meet up in your area.
In addition to Secret Albums, other features include a blog, highlighted profiles, and priority support by verifying your profile. Customer support, from what we've found, is generally very responsive and helpful. And while the site doesn't have a mobile application yet, the mobile version on your phone's browser works just fine. In fact, we found that profile photos actually look better on mobile devices. You can also take advantage of all the functionalities on your phone that are also offered on the desktop version. If you're not sure about Secret Benefits, you can try it for free and see if any singles are in your area before purchasing any credits.
Safe verification process
You can test site for free
Great customer support
No mobile app available
No premium membership
How much does a membership at


Secret Benefits

cost?
| | | |
| --- | --- | --- |
| Membership | Credits | Total |
| Introductory | 100 | $59 |
| Elite | 500 | $169 |
| Best Value | 1,000 | $289 |
SugarDaddyMeet


A leading sugar dating site in the US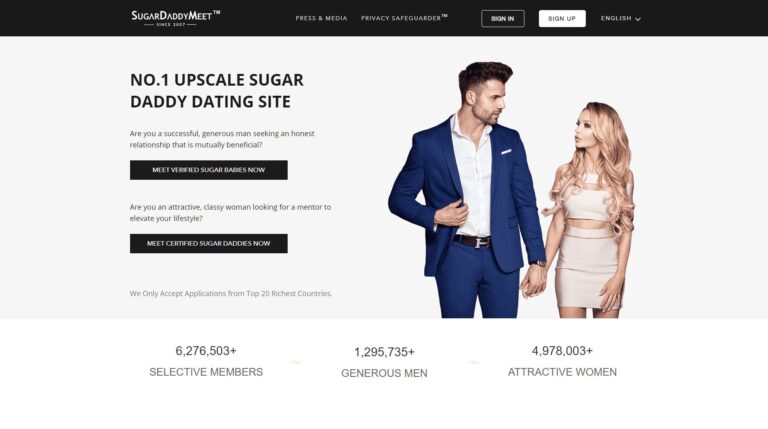 Gender distribution:
70% Female | 30% Male

As you can tell from the name alone, SugarDaddyMeet is another dating site created solely for sugar dating. With over 2 million users registered over the 15 years they've been around, the site has become one of the top sugar dating sites in the US. They have chosen to only operate in the 20 richest countries to make their user base more concentrated. Interestingly, you'll find that the vast majority of its members are women, or sugar babies.
While signing up for SugarDaddyMeet, you'll be required to provide personal information that includes a short profile headline, a paragraph about yourself, and another one about the sugar single you're seeking. You can either upload a photo from your library or import a photo from your Facebook account. Once uploaded, it takes the SugarDaddyMeet moderators anywhere between 30 minutes and 48 hours to approve or deny your request. You'll also have to provide a phone number to verify your account through a code they send via SMS. As long as you're a resident of the US or any other country on their list, this shouldn't be a problem.
In most cases, you'll find that sugar daddies pay for the premium membership plan. However, the site also offers a freemium plan in which you can still respond to messages and send up to 50 winks with attached messages. One of the main features that differentiate SugarDaddyMeet from other sugar dating sites is the ability to leave comments and testimonials on other members' profiles. But don't worry, these comments will have to be approved by moderators before they're published. And lastly, much like similar dating sites, you are able to share your private albums with photos of yourself to whomever you'd like.
You can test the site for free
Useful search features
Has easy to use mobile app
Need premium membership to unlock useful features
High volume of scammers
How much does a membership at


SugarDaddyMeet

cost?
| | | |
| --- | --- | --- |
| Duration | Price | Total |
| 1 month | $50 / month | $50 |
| 3 months | $30 / month | $90 |
| 6 months | $24 / month | $144 |
Ashley Madison


A place for married women & men to have affairs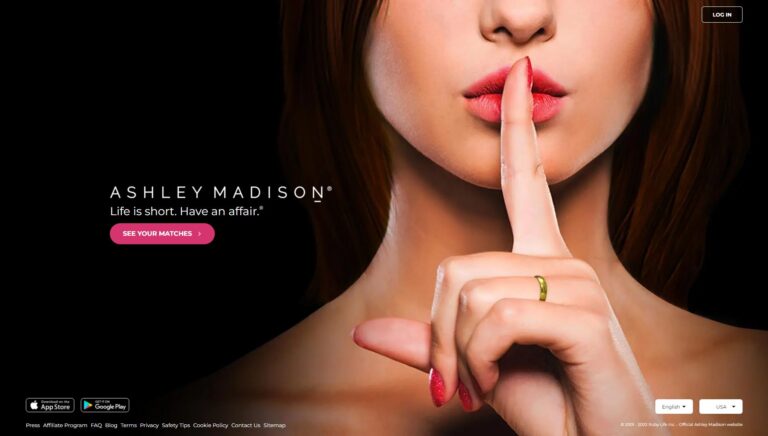 Gender distribution:
70% Female | 30% Male

With nearly 9 million users per month, Ashley Madison has certainly carved a name for itself since it was launched in 2002. Even through their hiccups, they've been able to keep a growing member base that's reached over 70 million users worldwide. So what's their secret? Seemingly, it has to do with the number of people that are unsatisfied in their relationships. Ashley Madison, for lack of better words, is a site for people that want to cheat on their partners. And for the most part, Ashley Madison delivers on that promise by providing a platform for people to have extramarital affairs.
We know, we know… what does any of this have to do with sugar dating websites, right? While the site isn't exclusively designed for sugar babies and daddies in mind, it does have a massive pool of potential dates. Plus, the ratio of women to men is similar to that of most sugar dating sites. So for these reasons, we've included Ashley Madison on our list of sugar daddy sites. And since you're able to choose the type of relationship you're searching for during the registration process, it seems as good a sugar daddy site as any. After all, it all comes down to finding what you're looking for!
Another area that makes Ashley Madison somewhat of a sugar daddy site is the payment structure. Women who want to use the site can do so completely free of charge. Men, on the other hand, must pay for credits to initiate conversations and utilize other features. Men can also send virtual gifts, much like other sugar daddy websites. They can also spend credits on chats with matches, which will cost 30 credits for 30 minutes, and 60 credits for 1 hour.
Easy to learn and navigate
Has an Android & Apple app
Free premium plan for women
Most users aren't sugar babies/daddies
Tons of fake profiles
How much does a membership at


Ashley Madison

cost?
| | | |
| --- | --- | --- |
| Credits | Cost per credit | Total |
| 100 | $0.49 | $49.00 |
| 500 | $0.30 | $149.00 |
| 1000 | $0.25 | $249.00 |
WhatsYourPrice


Where the date goes to the highest bidder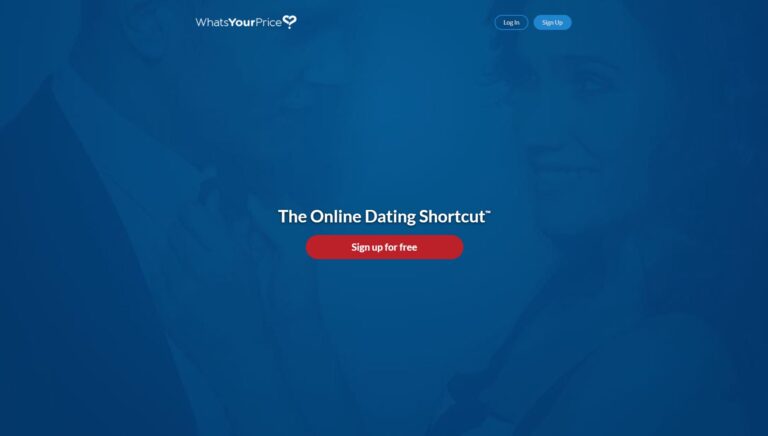 Gender distribution:
40% Female | 60% Male

If you're looking for a gamified dating site, you might want to consider What's Your Price, where you place bids on dates. We know, it sounds like an auction, right? Well, in a sense it kind of is. However, the member that's being bid on can choose which bidder she wants to go on a date with. And then the bidder has to pay the agreed-upon amount during the actual date. If this sounds a little bit like prostitution, don't worry, nobody is expected to do anything more than go on a date. This is not an escort service, which What's Your Price explicitly warns its user base.
What we like about What's Your Price the most is that you don't have to pay any membership fees. The price you pay for dates is essentially the price you pay to use the site. However, as you could probably guess, nothing in life is totally free. What's Your Price obviously needs to make money somehow. They get their piece of the pie through credits that are purchased to unlock messaging features. While this credit system isn't terribly expensive, the cash men will have to fork out for dates is typically around $130. That's on top of the meal, drinks, gifts, and other expenditures. However, this shouldn't be of much concern for successful men that are explicitly looking for sugar babies — that's why they're on the site in the first place.
Overall, What's Your Price is a breath of fresh air within the sugar dating site scene. If you're looking for something that stands apart from the rest of the pack, it's not a bad option. You'll find that a lot of women on the site tend to be college students looking for some extra income. However, that doesn't mean two individuals can't have some mutual fun and form a relationship.
You Don't have to pay subscription fee
The highest bidder gets the date
No expectations for the date
Some people feel uncomfortable with the concept
How much does a membership at


WhatsYourPrice

cost?
| | | |
| --- | --- | --- |
| Credits | Total | Cost |
| 100 | $50 | $0.50 / credit |
| 500 | $150 | $0.30 / credit |
| 1,000 | $250 | $0.25 / credit |
SugarDaters


A sugar dating site designed with all sugars in mind



Gender distribution:
40% Female | 60% Male

SugarDaters is a dating site for sugar daddies, sugar mamas, sugar babies, and boy toys to find passionate flings or long-term partners. Since 2013, this Danish dating site has been attracting members from all over the planet, with most of its member base located in European countries. However, that is changing with many American members joining the platform in recent years.
In 2019, the company behind SugarDaters was sold and the new owners decided to completely rehaul the site. Now, the site is better than ever with an all-new look and easier navigability. Profiles are full of information regarding a person's interests, looks, lifestyle, habits, hobbies, and more. To message members, sugar daddies and mamas must purchase the premium subscription service, while sugar babies and toy boys can message with the standard service.
We like SugarDaters because it gives you complete control of finding other members to contact. You can search by criteria and see everyone's profiles. The site doesn't try to match you with like-minded individuals as other dating sites do. That means you get to browse profiles and decide for yourself if they seem like a good match. However, you'll have to navigate the site by browser only because SugarDaters doesn't have an app. But you can still use the mobile-optimized version on any device.
The website is easy to navigate 
Advanced search filter for all users
Lots of members around the world
Not as many US members
No app available for Apple or Android
How much does a membership at


SugarDaters

cost?
| | | |
| --- | --- | --- |
| Duration | Price | Total |
| 1 month | $40 / month | $40 |
| 3 months | $34 / month | $102 |
| 6 months | $29 / month | $175 |
Millionaire Match


A dating site for successful singles to meet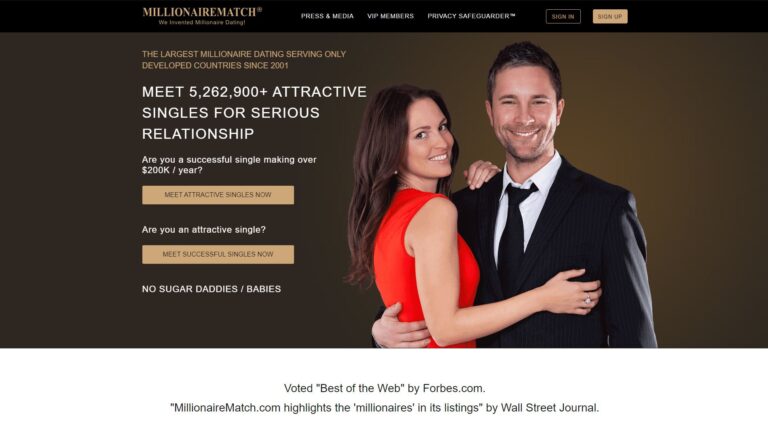 Gender distribution:
45% Female | 55% Male

Here we have a very specific niche dating site. On Millionaire Match, you'll find singles that are successful elites and attractive. For the most part, these members are between the ages of 35 and 55, which makes sense considering the time it takes to become wealthy and affluent. Many will have Gold memberships and certified millionaire badges to show off to potential dates. These are real millionaires that need to prove that they have over 1 million dollars in their bank account and make over $200,000 per year. You'll find these members posting photos of their lavish lifestyles on the Members Luxuries page. Female users, on the other hand, tend to be more active on forums and blogs featured on the site.
Because Millionaire Match has a strict verification process, you can also guarantee all of the profiles are legit. Before a profile can even go live, it must be vetted by moderators and approved. That includes each and every photo uploaded to anyone's account. Due to this process, Millionaire Match is one of the best dating sites at preventing scammers, fake profiles, and bots. However, during the pandemic, a lot more bad actors have been trying to find ways to create fake accounts and trick members into handing over private, sensitive data. To spot fake accounts, Millionaire Match has taken drastic measures by employing a 24/7 team to delete fake accounts.
So, how is Millionaire Match a sugar daddy site? Unfortunately, they strictly forbid sugar babies and daddies. The company claims that the site is only for successful people and millionaires to meet one another. That being said, there is a freemium plan for a reason. Not all of its members are millionaires seeking other millionaires. You never know what kind of relationship you'll find on any given dating site.
For serious singles looking for companionship
Made for career-driven people
Millionaires are certified
Claims not to be a sugar dating site
Not for casual dates
How much does a membership at


MillionaireMatch

cost?
| | | |
| --- | --- | --- |
| Duration | Price | Total |
| 1 month | $70 / month | $70 |
| 3 months | $56.67 / month | $170 |
| 6 months | $45 / month | $270 |
EliteMeetsBeauty

A place for the rich elite and young attractive to meet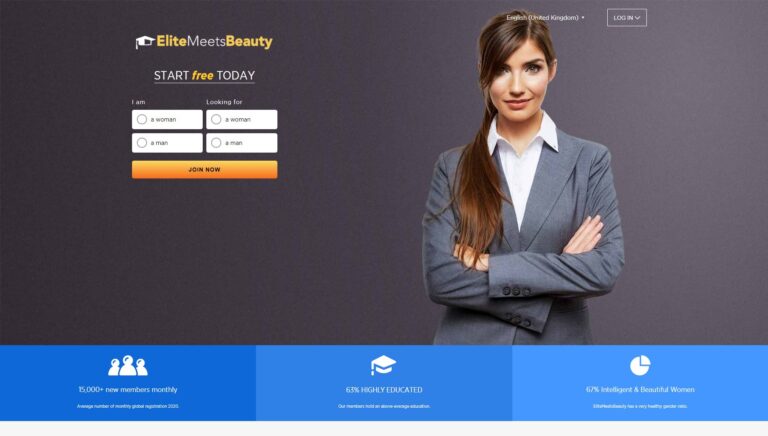 Gender distribution:
25% Female | 75% Male

The name pretty much speaks for itself with this dating site. EliteMeetsBeauty is just that—for wealthy, elite men that want to meet beautiful, attractive women. In other words, sugar daddies and sugar babies. These young women are expected to be spoiled with nice meals, drinks, and other luxurious items. We like this site because it's also for singles that want something a little more serious as well. But you can also find casual dates and flirting if that's what you're looking for. Additionally, sugar mamas and boys are welcome on the site as well.
What separates EliteMeetsBeauty from other sugar daddy sites is the Standard Contacts add-on feature, which costs an additional $39.99 per month. Since members need a Premium membership to contact other users, this feature allows any member to send messages to their inbox. Most members do not pay for a Premium membership, so this feature is highly beneficial for getting a leg up on the competition. Members can also purchase credits too if they want to send virtual gifts to other members.
EliteMeetsBeauty claims that 85% of its member base is highly educated—meaning they have schooling that goes beyond the average (we're not exactly sure what this means). All members will need to have the photos they upload to their profiles approved by the moderators of the site. No offensive photos or nudity will be allowed on the site. If you don't agree with any of their rules or simply aren't a fan of the site, EliteMeetsBeauty allows you to get a refund within 14 days of purchase. Just keep in mind that refunds are subject to approval, so it's not guaranteed that you'll get your money back.
85% of members are highly educated
67% of women are certified attractive
Ideal for sugar dating
Smaller membership base
Many rules to follow
How much does a membership at


EliteMeetsBeauty

cost?
| | | |
| --- | --- | --- |
| Duration | Price | Total |
| 1 month | $69.99 / month | $69.99 |
| 3 months | $59.99 / month | $179.97 |
| 6 months | $49.99 / month | $299.94 |
Established Men

A sugar dating site geared towards older men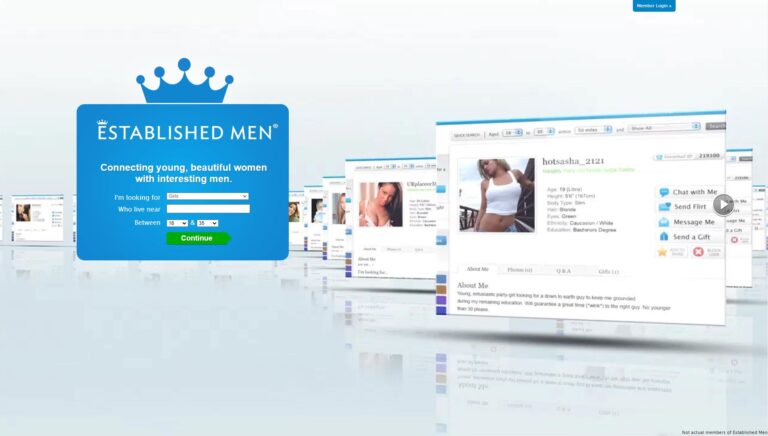 Gender distribution:
40% Female | 60% Male

The "Established" in Established Men is supposed to indicate that the site is designed for older, successful men that are seeking young single women. Because these men are the ones with the money to fund the site, women don't need to pay. They'll get all the features the site provides except for the prioritized search listings. These can be purchased as daily plans ($0.99/day) if women want more exposure to established men. Premium male members can also purchase credits that can be used to send virtual and physical gifts.
On this sugar daddy site, men actually outnumber female members. For the most part, these men are just looking for something fun and casual. People from the US will be glad to know that most members are located in the United States. And like other similar sites of the same niche, most women tend to be in their 20s and early 30s that are looking for older men to buy them expensive gifts and support them financially. Those that try to create profiles with the intent to advertise escorting services will be banned and their profiles removed. That being said, it's important to look out for fake and dishonest scammer profiles.
Unlike some of the other sugar daddy sites we reviewed on this list, Established Men does allow its members to post nude photos. This is only possible with a premium membership, while basic membership users can only post 4 photos (without nudity). In general, paid members get more dates because their profiles are tagged with a premium member badge to attract more singles. Plus, they get access to more features that give them better chances of meeting potential dates.
For women seeking older sugar daddies
For wealthy, older men seeking young attractive women
Ideal for casual flirting and fun
Not for serious relationship seekers
Lacks verification process
How much does a membership at


Established Men

cost?
| | | |
| --- | --- | --- |
| Duration | Price | Total |
| 1 month | $79 / month | $79 |
| 3 months | $49 / month | $147 |
| 12 months | $25 / month | $300 |
MissTravel

Connecting single travelers with similar interests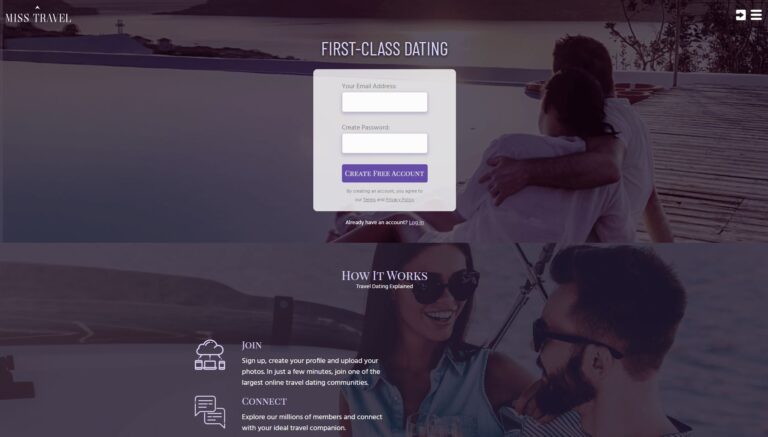 Gender distribution:
70% Female | 30% Male

MissTravel was created for travelers looking for an ideal travel partner to share luxurious getaways with. The site claims to be the largest online travel community with more than a million members worldwide. MissTravel's founder Brandon Wade founded two other dating sites on our list, Seeking and What's Your Price, as well as numerous other online companies. So he's somewhat of an online dating entrepreneur. What makes Miss Travel a sugar daddy site in our eyes is the membership base. You'll find that most users tend to be rich, successful men and young, attractive women looking for free trips. Female members also have free access to the platform, much like other sugar daddy sites.
The type of travelers that are on MissTravel are people that enjoy staying in 5-star hotels, eating at upscale restaurants, and other luxurious activities. Similar to other sugar dating sites, the men tend to be middle-aged between 35 and 55, while the women tend to be in their 20s. Most profiles are fully filled out with information regarding trips they've enjoyed and upcoming travel plans. If you're interested in places they've been or future trips, you can message the member asking them for more details. To avoid scammers, look for profiles that have more than 3 or 4 photos uploaded. Most real accounts will have lots of photos since the site allows an unlimited amount.
Overall, MissTravel seems to be legitimate. For a travel dating site, we would have expected an app to go with it. But the desktop version functions smoothly and most people bring their laptops while traveling anyway. Plus, you can use the mobile site fairly easily as well.
Travelers looking for other travelers
Also for friendships and connections
Free access for women
Men need to afford a lavish lifestyle
Many scammers and fake profiles
How much does a membership at


Miss Travel

cost?
| | | |
| --- | --- | --- |
| Duration | Price | Total |
| 1 month | $39.95 / month | $39.95 |
| 3 months | $34.94 / month | $104.82 |
| 6 months | $29.95 / month | $179.70 |
Sudy

Sugar dating site for transactional relationships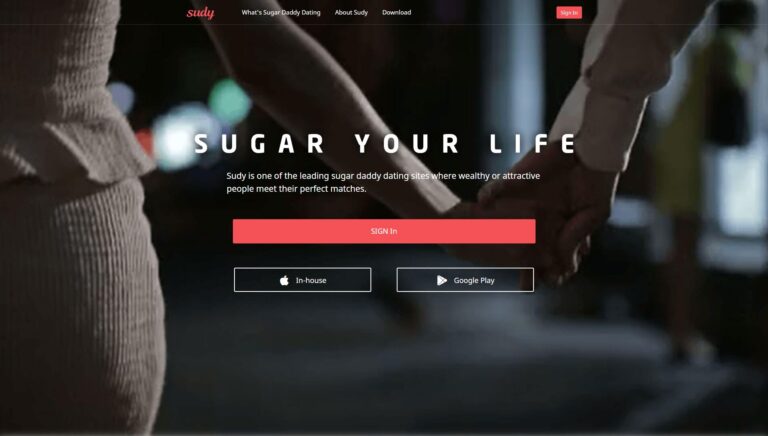 Gender distribution:
80% Female | 20% Male

Sudy is a dating site explicitly designed for sugar daddies who want to meet attractive, young sugar babies. With the tagline, "Sugar Your Life," they make that clear from the get-go. The site claims to have over 4 million members worldwide, with the vast majority of them being sugar babies. Both sugar daddies and babies are given the option to purchase a premium plan. However, men will have to pay much steeper prices than women, as is normal with sugar daddy websites.
US members will be happy to know that most of Sudy's member base is located in the United States. Most female members are students with part-time jobs looking for an entrepreneur or professional to take them on nice dates and buy them luxuries. Sugar daddies and babies can search through profiles based on information such as personal interests, location, online status, and more. You'll see that profiles are ranked by "Glamour Ranks" and "Wealth Ranks" to indicate who's spending the most and who's getting spent on. Sugar daddies will have to spend Sudy Coins, which are purchased with real money, to buy dates on the site.
We like Sudy because they seem to take security seriously. Its verification process involves quite a few steps, and profiles will show what steps the member finished with supporting documents to back it up. Furthermore, they don't allow some functionalities of the site without completing certain verification steps. Most users tend to use the app version of Sudy because it's easy to use on the go. It also includes an exclusive feature called "Taplt," which allows you to swipe on profiles much like Tinder. However, you'll find that the functionality of the app isn't as smooth as other dating apps. But we're sure Sudy is working out the kinks, considering they're still relatively new.
Ideal for sugar babies and daddies
Sugar babies message for free
Try for free for 7 days
Sugar daddies must pay
Not for those looking for love
How much does a membership at


Sudy

cost?
| | | |
| --- | --- | --- |
| Duration | Price | Total |
| 1 month | $69.99 / month | $69.99 |
| 3 months | $56.66 / month | $169.99 |
| 6 months | $41.67 / month | $249.99 |
Sugarbook

Sugar dating for those looking for something serious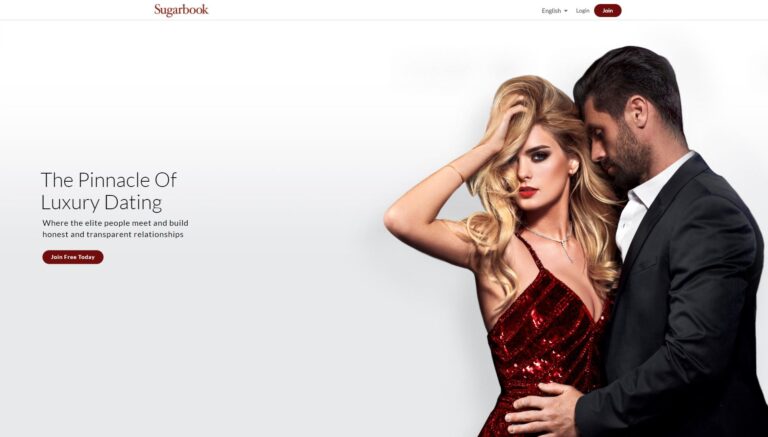 Gender distribution:
65% Female | 35% Male

According to Sugarbook's founder, Darren Chan, the site is meant to be a "social networking platform that helps build beneficial relationships with our society's elite." You'll find that most of the users on Sugarbook are from Europe. But it has a growing member base in the US, making up 15% of the site's global population. As a man, you'll have plenty of potential dates to choose from, as the site consists mostly of women. Conversely, women will have higher competition. This is due to the Student Program offered for free to college-level sugar babies.
When signing up for Sugarbook, sugar daddies can either look for "Attractive Women" or "Successful Women." This is what separates the site from other sugar daddy platforms. It's not just for finding sugar babies. Sugarbook aims to be a place where "elite people meet and build honest and transparent relationships." So far, we've found that many of its user base seems to be content with the quality of the site, claiming that its support team is very helpful. However, you'd be wise to register, create an account, and search for potential dates in your area before paying for a premium membership, as there might not be many singles in your area depending on where you live.
Functionality-wise, Sugarbook doesn't try to complicate things too much. To make contact with another member, you simply browse, click your favorites, and if they like you back, you can send a message. But you'll have to pay for the premium membership to unlock who favorites you, and to message back. For this reason, the freemium version is almost useless, making Sugarbook a paid sugar daddy site for anyone that's not a college student.
Easy to use application
Free for college sugar babies to use
Solid verification process
Doesn't offer refunds of any amount
Not for casual relationships
How much does a membership at


Sugarbook

cost?
| | | |
| --- | --- | --- |
| Duration | Price | Total |
| 1 month | $79.95 / month | $79.95 |
| 3 months | $69.95 / month | $209.85 |
| 6 months | $59.95 / month | $359.70 |
Victoria Milan

The self-proclaimed #1 cheating app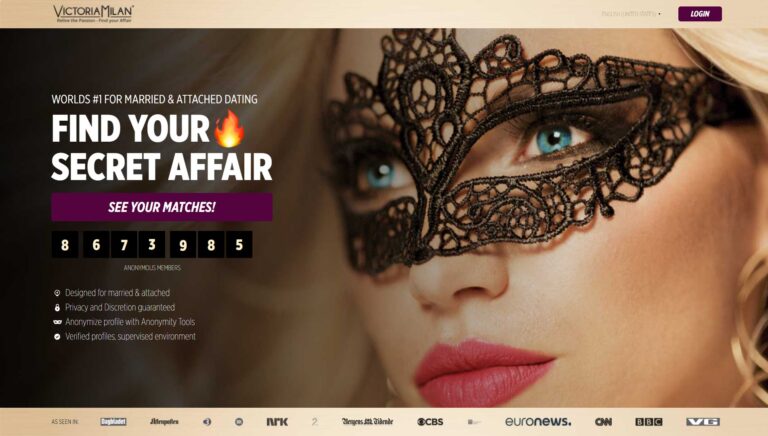 Gender distribution:
40% Female | 60% Male

Much like Ashley Madison, Victoria Milan is a site aimed at connecting people who are married or in relationships to have affairs. In fact, they claim to be the "World's #1 Dating Site for Married and Attached," and have over 8.7 million anonymous members worldwide. With a subscription, you get access to everything Victoria Milan offers — all contacting features, credits to send gifts, access to private photos, and more. And to ensure you stay completely anonymous, they'll change the name of your billing frequently (never using their name), and fully encrypt your credit card information to ensure 100% confidentiality.
For US members, your pool consists of approximately 580,000 members, of which 100,000 are active on a weekly basis. Of those members, not all are in committed relationships. You'll also find members that are single and looking to get involved with committed individuals. This is where the sugar baby/daddy dynamic comes into play. Many of the men on the site are established, successful married men who want to spoil younger, attractive women and have some fun. These men can hide their identity on the site by using the AnonymousBlur tool. Once they're comfortable talking to someone, they can unlock their photos to be seen. The same goes for any user on the site if they want to conceal their identity.
If you're looking for matches from around the world, Victoria Milan is a great dating site and app, with most of its user base located in Europe. If you're looking for matches in your area in the US, you should try out the app for free first. You want to ensure there are actually people in your area using the platform before committing to a paid subscription.
Ideal for anonymous affairs
Can share photos with trusted members
For divorcees not ready to date
Scammers are abundant
Long-term subscriptions only
How much does a membership at


Victoria Milan

cost?
| | | |
| --- | --- | --- |
| Duration | Price | Total |
| 3 months | $49.99 / month | $149.97 |
| 6 months | $39.99 / month | $239.94 |
| 12 months | $29.99 / month | $359.88 |
Sugar Daddy Websites – FAQ
What is a sugar daddy?
Essentially, a sugar daddy is a man that is rich and successful and wants to pamper and spoil young, attractive women (sugar babies). In most cases, their intent is to find companionship and/or sex. While not every sugar daddy is looking for sex, it's important to initiate boundaries and expectations before getting involved with a sugar daddy. The same goes for sugar daddies looking for sugar babies — they should make it known what their intentions are before taking someone out on a date. 
How to get a sugar daddy?
For sugar babies looking for a sugar daddy to buy them gifts and take them to expensive places, it can be difficult without the use of a dating app. With the demands of everyday life and work, seeking out sugar daddies and knowing where to find them is difficult. The same goes for sugar daddies looking for young, attractive women to pamper. 
For these reasons, sugar daddy dating sites have emerged. In recent years, the market for sugar dating has skyrocketed. Now, it's easier than ever for sugar daddies and babies to meet online, message back and forth, and meet up for dates. But with so many options, it can be difficult to decide which site is right for you. That's why we put in the time to evaluate the best sugar daddy sites so you can make a more informed decision. 
How to find a sugar daddy?
If you've never tried a sugar daddy site before, it really comes down to putting forth the effort. Try different sites, see which one looks right for you, and just start talking to potential sugar daddies. There's no secret recipe besides creating a solid profile and putting yourself out there. Be yourself and let your true intentions be known. In most cases, you'll have to put in some time — good things don't happen overnight. 
How to spot a fake sugar daddy?
Real sugar daddies on these sites will post many photos of themselves and provide a lot of details. Be sure to look for photos that seem like normal, everyday life. Wealthy, successful men don't always play polo, sail yachts, and travel to Europe. Often, the most well-to-do men spend time with buddies, go to baseball games, and hang out with family. Use your intuition when it comes to scanning profiles. You'd be surprised how well you'll be able to spot fakes after a few days on a site. 
How to tell if a sugar daddy is scamming you?
The number 1 rule is to always look out for sugar daddies that ask to provide information such as bank details or other sensitive information. Remember, these should be men that are wealthy and successful. Elite men like this don't usually talk about finances or ask for help. If something smells fishy, bail right away and report suspicious behavior. Just think to yourself, "Would this seem like normal behavior of someone you just met in a bar?"