Dating Apps
The Best Dating Apps in the US

Let's face it, there is an overwhelming number of dating apps out there. Sometimes, it can make your head spin when trying to decide which to go with. Do you go with a free platform? Is it worth it to spend money on a dating app? Should you go with a niche dating app? There's just so much to consider. That's why we've put together a list of the best dating apps in the US and reviewed them for you. Hopefully, after reading through these reviews, you'll be able to make a more informed decision. Good luck!
This article contains affiliate-links.
Lovoo


One of the fastest-growing dating apps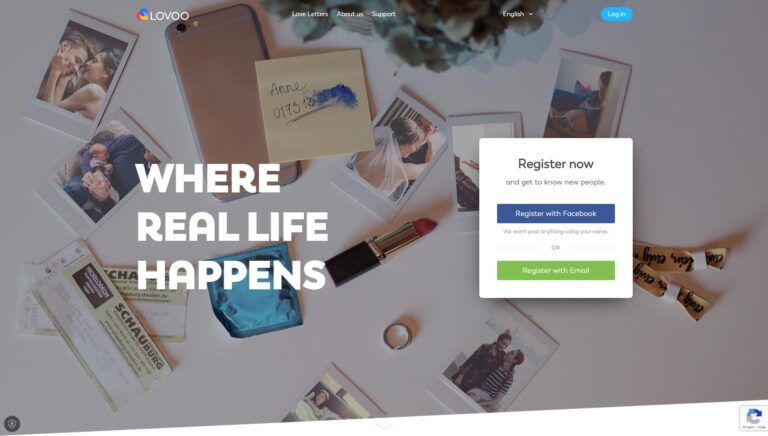 Gender distribution:
25% Female | 75% Male
As one of the fastest-growing dating apps, Lovoo recently reached over 70 million users throughout the world. While most of its userbase is located in Europe, the app is gaining popularity in the US. You'll find that males mostly dominate the landscape, with only 25% women. Both males and females tend to be between the age of 18 and 35, most of whom are young professionals looking for something casual. In the US, the app is widely used to meet people and make friends, making it more of a social dating app.
To register, you must use your Facebook account or email, plus your phone number so you can verify who you are through a text message. All in all, it takes no more than 3 to 5 minutes to get set up. After you've added at least one photo and filled out your profile, you can start seeing who's out there. If you like someone, you can send them a heart, which notifies the user that you're interested. You can even add them to your favorites list. However, with the free version of Lovoo, you will only be able to send one icebreaker message a day. Only the paid subscription allows you to send unlimited icebreakers.
Additional features of the app include "Discover," where you can search for members filtering by age, location, gender, and more. The newest and seemingly most popular feature is Lovoo Live, which allows users to host live streams and earn points called Diamonds. Because Diamonds can be exchanged for actual money, live streamers try to be as entertaining as possible. And then there's the Radar feature on the app that alerts you when another user is nearby.
Great place to make friends
For casual daters
Offers desktop version as well
Lacks advanced search functions
Fake profiles despite verification process
How much does a membership at


Lovoo 

cost?
| | | |
| --- | --- | --- |
| Duration | Price | Total |
| 1 month | $12.99 / month | $12.99 |
| 6 months | $7.50 / month | $44.99 |
| 12 months | $5.42 / month | $64.99 |
Tinder

A renowned dating app with massive userbase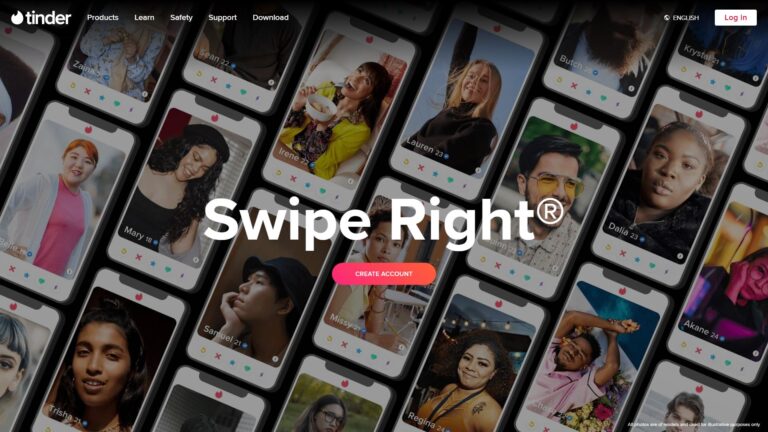 Gender distribution:
25% Female | 75% Male

For those looking for a serious relationship, Tinder might seem like the last app you'd ever consider. And it's true—people tend to use free dating apps like Tinder for casual flings and hookups. But if you're completely committed to using a free app, there are tons of romantic stories of couples falling in love and getting married after meeting on Tinder. It may not have been what they were looking for initially, but that still shows you that Tinder can be more than a casual dating app.
If you're not already familiar with Tinder, that's okay, the app is fairly straightforward. Trust us, just go on the app and see for yourself. You make a profile by adding whatever info you're comfortable with, adding up to 9 photos, and then you start swiping—seriously, that's it. The issue once you get to this point is finding someone that's looking for a committed relationship. If it's casual you're looking for, great! But you might have to read through quite a few profiles to find someone looking for a long-term relationship.
The great thing about the Tinder app is that you don't have to pay much for the upgrade to get a lot more of the app. Starting at $3.99/month for 12 months for the Plus plan, you'll be able to undo swipes, give 5 Super Likes per day, boost your profile up to the top once a month, and interact with international profiles. These can be fun features to play around with if you get bored easily. Plus, it's almost criminally easy to start conversations on Tinder. Its users, for the most part, are very active and willing to put themselves out there. All you have to do is start swiping, matching, and sending messages.
Easy to use interface
Tons of singles near you
Solid free membership option
Limited swipes for free members
Not solely for hookups
How much does a membership at


Tinder 

cost?
| | | |
| --- | --- | --- |
| Duration | Price | Total |
| 1 month | $39.99 / month | $39.99 |
| 6 months | $20.00 / month | $119.99 |
| 12 months | $12.50 / month | $149.99 |
Bumble


For women who want to message first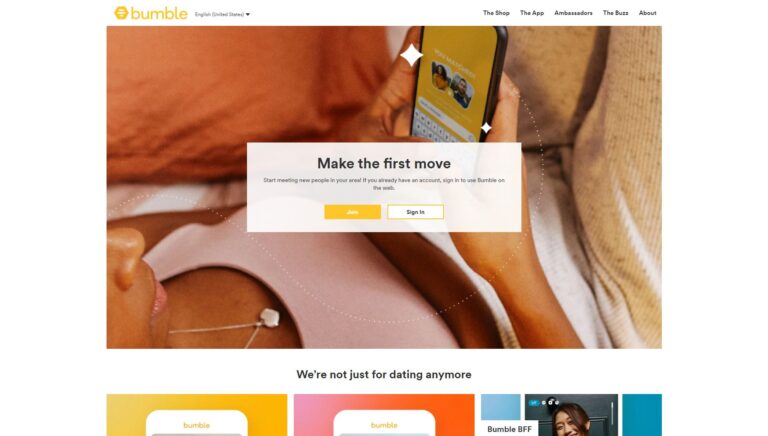 Gender distribution:
59% Female | 41% Male

If you're a single woman and you've done any research on dating apps, you've undoubtedly heard about Bumble. Designed by women, the app is all about putting communication in the control of women. Once a match is made, the woman has 24 hours to make first contact via message. After 24 hours have expired, the match will disappear. For women that have used other dating apps, this feature is a huge selling point. On other dating platforms, women's inboxes tend to be inundated with messages from men, which can be disenchanting.
For men looking for a serious relationship, Bumble should be highly considered. The quality of women on the app is certainly better than other dating apps on this list, and the female to male ratio is even better. However, the women-messaging-men-first thing could be discouraging if you're going weeks on end without any matches contacting you. Even more disheartening if you were really interested in a match and they don't message you within the 24-hour window.
Functionality-wise, the Bumble app isn't too much different than Tinder, in that you swipe left or right on profiles. But they have added some other features since becoming a publically traded company. They've added "bff" and "bizz" modes in addition to "date," which means you can also use the platform to make friends and form business connections. These features can be highly beneficial to users looking to meet people after having moved to a new town. Whether you're using the app to meet friends, form business relationships, or seek out a long-term relationship, you shouldn't have any shortage of matches with over 100 million users.
Women message matches first
Easy to use application
Free version is feature-rich
Men can't make the first move
Pricey premium plan
How much does a membership at


Bumble 

cost?
| | | |
| --- | --- | --- |
| Duration | Price | Total |
| 1 month | $29.99 / month | $29.99 |
| 6 months | $16.67 / month | $99.99 |
| Lifetime | $149.99 | $149.99 |
Hinge


A unique dating app full of young professionals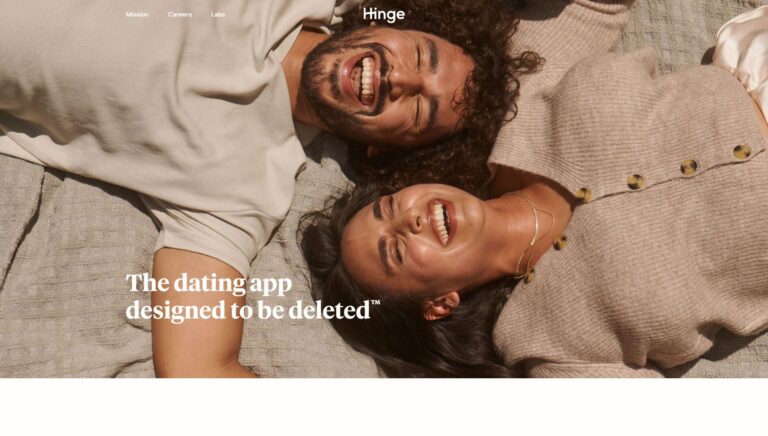 Gender distribution:
50% Female | 50% Male

"The dating app designed to be deleted" is Hinge's slogan. This bit of marketing is intended to make you believe the app will find you love quickly—meaning you'll never need to use the app again. The question is, what makes Hinge so different than other dating apps to make this claim? As it turns out, Hinge has tried to bridge the gap between casual dating apps like Tinder and serious dating sites like eHarmony.
Since 2019, Hinge has been owned by the Match Group (as in Match.com). They also own Tinder and OkCupid, so it suffices to say Hinge is run by people who know the dating app environment quite well. But to differentiate itself from those other dating sites and apps, Hinge attempts to make things a little more fun. For instance, when adding photos, the app gives you prompts such as "Don't judge me," "Feeling cute, might delete later," or "Caught in the act." These inspire users to post photos of themselves they might not otherwise post on more traditional dating sites.
While Hinge is trying to be a serious dating app, they still fall in that 20 – 35 age demographic. Because of this, you'll find a lot of singles on the app looking for something casual, or even just hookups. Fortunately, these users tend to be upfront about their intentions, which should help when swiping. Overall, you'll still find a good percentage of young professionals looking to settle down with a partner. You can also set your preferences and utilize dealbreakers to narrow down who appears on your feed.
Voice recording & video chat features
Offers other unique features 
Fun & interactive ways to interact
Very limited free version
Pricey premium plan
How much does a membership at

Hinge 

cost?
| | | |
| --- | --- | --- |
| Duration | Price | Total |
| 1 month | $29.99 / month | $29.99 |
| 3 months | $19.99 / month | $59.97 |
| 6 months | $14.99 / month | $89.94 |
Happn


Find matches you've encountered through the day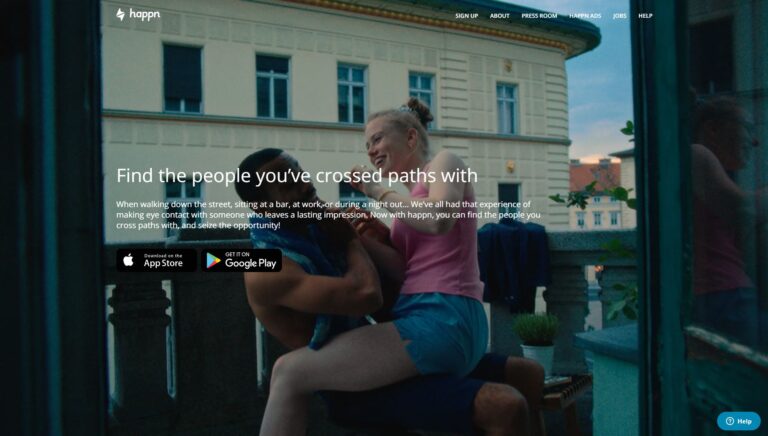 Gender distribution:
40% Female | 60% Male
It's been 8 years since Happn made its debut in 2014, but it still feels like a relatively new dating app. Maybe that's because there were just so many dating apps that came before it. But what's impressive about Happn is that as a French company, it has already grown to over 5.5 million users in the US. These users are mostly between the ages of 25 and 34. Although, you can find singles outside of that age bracket.
So, what makes Happn different than other dating apps? It's all in the name. The app is designed to track your location and match you with people you nearly encountered throughout your day—by happen. We like this idea because it means you're getting matched with people that likely have a similar routine as you. For example, you might take the same subway, shop at the same grocery store, or buy coffee from the same cafe. These are people we'd most likely meet without the use of a dating application. But as you can imagine, this kind of dating app is only useful for people who live in populated areas. But you can purchase the premium plan, which allows you to widen your search radius for singles.
Happn's CEO Didier Rappaport said in an interview that he believes "that the magic of love is when two people meet thanks to little coincidences, and when an unpredictable alchemy makes them connect and really fit together." For this reason, Happn has features that allow you to see how many times you've crossed paths, and see when and where you encountered each other last. But once again, these features are only useful if you live in a metropolitan area.
Unique features based on proximity
Can share Spotify playlists
Quickly meet someone near you
Not for rural users
Limited info on matches
How much does a membership at

Happn 

cost?
| | | |
| --- | --- | --- |
| Duration | Price | Total |
| 1 month | $24.99 / month | $24.99 |
| 6 months | $15.00 / month | $89.99 |
| 12 months | $10.00 / month | $119.99 |
eharmony


A serious dating platform for singles looking for love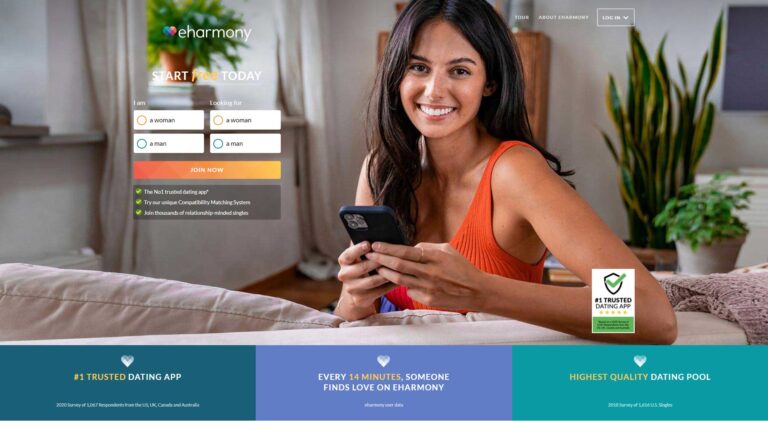 Member count:
15.5 million

Gender distribution:
47% Female | 53% Male

While you've most definitely heard of eHarmony, you wouldn't be here if you knew everything about it. But we'll cut to the chase and tell you what you really want to hear: eHarmony is popular for a reason—it works. Over 2 million users have found love through the platform. To put that in perspective, every 14 minutes, someone finds love on eHarmony. So what's the trick? For starters, you have to pay for that kind of success rate. In other words, eHarmony isn't cheap.
eHarmony can charge high rates for its service because they have a clean and easy-to-use interface combined with an advanced matching system that's proven. They also have a fairly equal balance of men to women, which is tough to come by in the dating app world. However, getting started is no walk in the park. You'll have to go through a rigorous process that involves a lengthy compatibility quiz after you create your account. Once you finally finish signing up, their algorithm starts going to work for you.
It'll become clear to you right away that eHarmony takes this matching business seriously. You should find an abundance of high-quality singles on the platform due to their meticulous sign-up process and high membership costs. Because of these two factors, users of the app are serious about finding true love. And eHarmony provides plenty of features to help them find it, such as Guided Communication, Quick Questions, Makes or Breaks, as well as its Digging Deeper section. We'd say the biggest downside to eHarmony is the price, which can give you sticker shock if you're used to experimenting with Tinder or other freemium services. But as the saying goes, "you get what you pay for."
In-depth compatibility questionnaire
Large membership base
Easy to meet serious singles
Pricy payment plans
Not ideal for casual dating
How much does a membership at

eHarmony

cost?
| | | |
| --- | --- | --- |
| Duration | Price | Total |
| 6 months | $65.90 / month | $395.40 |
| 12 months | $45.90 / month | $550.80 |
| 24 months | $35.90 / month | $861.60 |
Grindr


#1 app for gay, bi, trans, and queer people to meet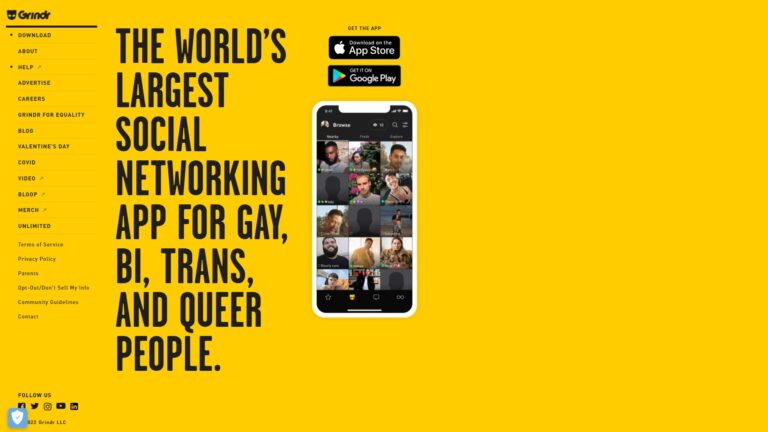 Gender distribution:
50% Male | 50% Female

As a men-seeking-other-men, dating site, Grindr has been at the top of its niche since its release date in 2009. For 13 years, gay and bi men, as well as trans and queer people, have flocked to the platform, making it one of the most popular "no strings attached" hookups sites out there. But as a dating app, we have to review Grindr completely differently. While we can say this and that about how Grindr is the king of hookup sites, a lot of couples have found lasting love on the app. There are millions of gay men looking for long- or short-term companionship, and there aren't too many other apps with a niche like Grindr.
With over 27 million users on the platform, gay men can look for just about anything they want on this app. They can do so on a free, easy-to-use interface that takes no time to learn. However, if you're looking to fork out some extra cash for some cool features, Grindr has those as well. Our favorite is the Expiring Photo feature, which is similar to Snapchat in that you send a photo, and once the receiver opens it, they have 10 seconds to see it until it expires forever. This is one of the ways Grindr creates a fun (and almost addicting) experience for its userbase.
As with most free dating applications, you will have a ton of profiles that don't match your interests, and there are also a ton of fake accounts and scammers. But if you know what to look out for, and you don't mind putting in the time, Grindr can be a fun experience. Just don't be surprised if you have to talk to a bunch of matches and meet several people before you find something meaningful.
High user engagement rate
Free version with messaging
Completely anonymous
Need to filter through fake profiles
The app crashes from time to time
How much does a membership at


Grindr 

cost?
| | | |
| --- | --- | --- |
| Duration | Price | Total |
| 1 month | $9.99 / month | $9.99 |
| 6 months | $4.99 / month | $29.94 |
| 12 months | $3.99 / month | $47.88 |
Match


A place where 1.3 million couple have met



Gender distribution:
51% Female | 49% Male

Founded in 1993, Match.com is the original online dating site. As part of the Match Group, which owns and operates over 45 dating sites and apps, Match has the expertise and algorithm to be a major player in the game. However, unlike the other dating apps that have emerged over the years, Match hasn't quite found its niche. The users on the platform tend to be all over the place—serious relationship seekers, casual daters, and those that don't know what they want. So if you're not exactly sure what kind of dating you're looking for, Match could be a good dating app for you.
One of the things we like about Match is that it also has a desktop version. Since they have a traditional catalog-style interface, this helps when you're searching through profiles. This function allows you to filter profiles by Activity Date, New Members, Age, Distance, and so on. Basically, Match is for singles that like to browse through profiles and spend some time looking for that person with all the right interests. However, if you'd like a Tinder-style swiping app, Match also has that function as well. They'll show you a photo of a match and mini-profile, and you can either press "SKIP" or "YES." If both of you select Yes, Match will let you know.
Overall, the look of Match is fairly sleek and clean. You shouldn't have any problems learning how to navigate the site, and the profiles give you plenty of information if they're completely filled out. There are some advertisements displayed on the platform, which is a bit of a disappointment for a paid service, but they aren't much of a nuisance.
40% of matches stay together for several months
Great for attracting a specific niche
Exciting features like MatchPhone & Match Me
There are some fake profiles on the site
No verification process
How much does a membership at

Match.com

cost?
| | | |
| --- | --- | --- |
| Duration | Price | Total |
| 3 months | $34.99 / month | $104.97 |
| 6 months | $24.99 / month | $149.94 |
| 12 months | $19.99 / month | $239.88 |
OkCupid


The dating app taking compatibility to a new level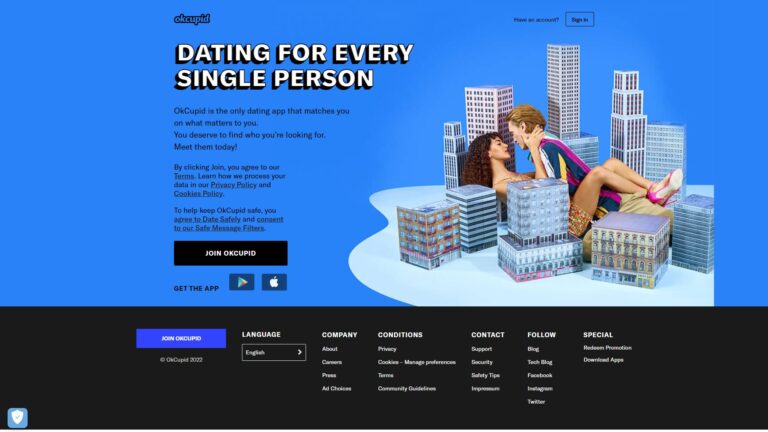 Gender distribution:
48% Female | 52% Male

Here's another dating app owned by the Match Group. At first glance, OkCupid might look like just another generic dating app with not much going for it. It's not until you start registering that you realize it's not just another Tinder or Bumble swiping app. OkCupid actually asks you for a good amount of information so it can match you with like-minded singles. Unlike other dating apps with less matchmaking functionality, OkCupid does a bang-up job and saves you time scrolling through profiles. Even more, most of its features are totally free to use.
Another thing you'll notice when you sign up for OkCupid is that you must navigate through a number of CAPTCHA screens to ensure you aren't a robot. They also ask you to use your Facebook or phone number to sign up. All of this is to make it difficult for scammers to create fake accounts to con users. This verification process is what sets OkCupid apart from some of the other dating apps out there. Once you're registered with OkCupid, you can start selecting yes or no on matches, much like Tinder and other carousel-style apps. The difference with OkCupid is that you can get much more information on potential dates before deciding.
Because profiles are more detailed and matchmaking is given more of a priority, the users of OkCupid tend to be interested in long-term commitments. For users that prefer to keep their faces out of the public eye, the paid version allows you to go incognito. Incognito Mode will only show your profile to people you've Liked or sent a message to. Paid members also get to enjoy features such as Visible Likes and Visible Public Answers, which could be worth it for the low subscription rate.
An inclusive platform for all types
A smooth interactive user interface
Ideal for younger demographic
Not for younger demographics
No video chatting feature
How much does a membership at

OkCupid 

cost?
| | | |
| --- | --- | --- |
| Duration | Price | Total |
| 1 month | $39.99 / month | $39.99 |
| 3 months | $26.66 / month | $79.98 |
| 6 months | $19.99 / month | $119.94 |
HER


A dating app designed for LGBTQ women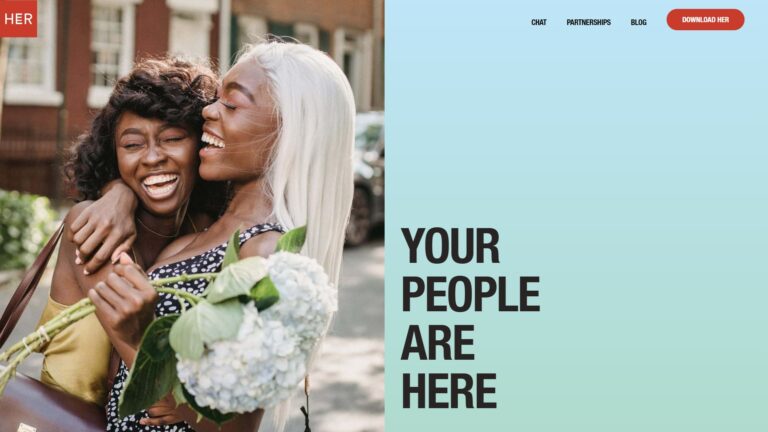 Gender distribution:
100% Female | 0% Male

There are "LGBTQ-friendly" dating sites and then there's HER, a dating app exclusively for lesbian and bi single women. It's also for those that identify as non-binary, pansexual, or queer. With 4 million users worldwide and counting, HER is quickly becoming the go-to app for females in the LGBTQ community. Considering only 0.01% of female Tinder users identify as being part of the LGBTQ community, it's clear most of them are flocking to HER.
Much like Tinder, the HER app allows you to swipe left or right on matches, and you also have a limited number of swipes per day. After that, you'll have to upgrade if you want more swipes. But for most people, the number of swipes per day for the freemium plan is sufficient. The app also features an intuitive interface as well as a sleek and sophisticated design. Many singles on the app enjoy the community area where they can see what people are talking about, have a discussion, and post photos. This allows you to get to know the personality of the singles in your city.
If there's one thing to nitpick about HER, it's the sign-up process. The verification procedure requires you to confirm that you are 18+, identify as an LGBTQ female, and live in one of the countries they operate. If you're not on social media, this can be a bit of an arduous process, requiring you to provide a phone number with the country code, your DOB, and a copy of a valid photo I.D. that matches all the details you filled out. Of course, this process also ensures that the singles you see on HER are actually real people—and we love that about HER.
Great freemium plan
Intuitive features and design
Secure verification process
Difficult to sign-in for singles not on social media
Not for singles attracted to men as well
How much does a membership at

HER

 

cost?
| | | |
| --- | --- | --- |
| Duration | Price | Total |
| 1 month | $14.99 / month | $14.99 |
| 6 months | $10.00 / month | $60.00 |
| 8 months | $7.50 / month | $90.00 |
Badoo


Social network and dating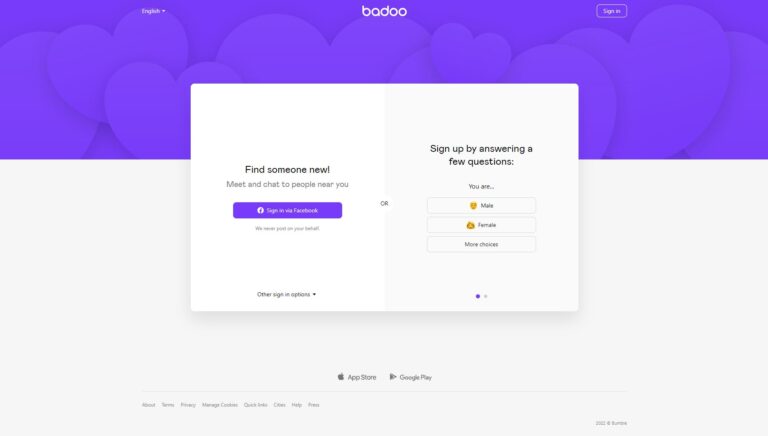 Gender distribution:
30% Female | 70% Male

Like Tinder, Badoo is more geared towards casual dating rather than long-term relationships. It's an app that you can download from the Apple App Store or Google Play, sign up in 2 minutes, and then start swiping. They even have a massive worldwide userbase. But if you're wondering why you should go with Badoo over other dating apps, there are a few unique features that you might like. For example, if you want to find more success on the app, you can make yourself more visible by filling out more info and adding more photos. This is sort of an incentive to get users to share more about themselves. The more you share, the more your profile appears on other users' feeds.
Badoo, for the most part, is for singles under 30 looking for a good time. The app is designed to look and feel like a social network app. You can earn awards for connecting with a certain amount of people, creating a detailed profile, and more. There are also Stickers you can purchase to send during conversations, as well as gifts you can send to matches to let them know you're thinking about them. The premium membership also lets you go incognito so you can browse profiles without being visible.
The bottom line, Badoo is a great app for casual dating and probably hookups as well. If you travel abroad often, it's probably an even better option than Tinder. It actually has a much larger userbase than Tinder in many European countries and elsewhere. Badoo users often use the app while traveling so they can meet someone new and have a little fun. If that sounds like you, give it try—it's free.
Lots of ways to communicate
A reliable verification process
Top-rated casual dating site
Stark gender distribution ratio
Based on photos, not compatibility
How much does a membership at

Badoo

cost?
| | | |
| --- | --- | --- |
| Duration | Price | Total |
| 1 month | $9.99 / month | $9.99 |
| 3 months | $8.33 / month | $24.99 |
| 6 months | $5.83 / month | $34.99 |
BLK


A dating app for black men and women



Gender distribution:
30% Female | 70% Male

BLK is a relatively new dating app that caters to black singles, and has already received raving reviews on the Apple and Google app stores. Considering over 300,000 people have downloaded the app, it's fair to say BLK is becoming a hit. The only real issue at the moment is the men-to-women disparity. Men outnumber women quite a bit, which means there is a lot of competition for guys on the app. Women, on the other hand, will be able to have their pick of the litter.
As far as functionality goes, BLK doesn't try to make its platform complicated for its users. Anyone that's ever used a dating app will get the gist of their platform in seconds flat. If you want a couple more features, you'll have to pay. Purchasing Boosts will get your profile to the top of other users' search results. And then there is also Really Likes, which you can send to people you're interested in. Once they see your Really Like, they can decide if they want to reciprocate. You'll just have to look out for scams and fake accounts because they are abundant on BLK (as they are on most free dating apps).
Overall, BLK is a solid dating app for black men and women. The app has a sleek look and feel, and the interface is easy to navigate. The only thing to be aware of is all the fake profiles. It might seem like there are tons of good-looking singles in your area, but once you look past all the scammers and fakers, there is actually significantly less. That, however, shouldn't discourage you from checking out BLK—the app is steadily growing in popularity each day.
A place for black women and men to meet
Freemium version has a lot to offer
A fast-growing userbase
Spam and fake profiles
The app has been known to crash
How much does a membership at

BLK

cost?
| | | |
| --- | --- | --- |
| Feature Type | Credits | Total |
| Boost | 5 | $2.45 |
| Boost | 25 | $9.75 |
| Boost | 60 | $17.40 |
CoffeeMeetsBagel


Meaningful connections in a simplified way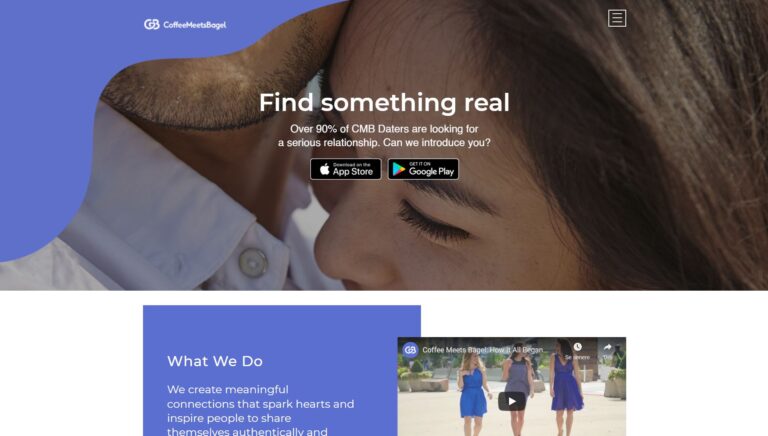 Gender distribution:
60% Female | 40% Male
Coffee Meets Bagel (CMB) is the best of both worlds—casual and fun, yet serious and long-term. The app is free and easy to use, and the algorithm works hard to find you someone that meets your criteria. In a sense, it's a grande cappuccino meets an everything bagel. And to sweeten the pot, you can utilize most of their features with the freemium plan. Granted, Coffee Meets Bagel doesn't have many features, but the options they do provide make the experience worth it. This stripped-down design makes the app easy to consume.
Those who are looking for an app that feels more modern are going to love Coffee Meets Bagel. Gone are the dating app days of searching through profiles and reading people's interests. CMB's app uses an algorithm that gives you 5 matches per day to choose from. These matches will have similar interests and criteria as you, which if you trust the algorithm, makes finding dates a piece of cake (or bagel).
While the freemium plan may be enough for some, you can also upgrade to the premium plan for in-depth analysis on other users. The Activity Reports feature shows you user behavior such as messaging habits and much more. CMB even has credits you can purchase called Beans, which you can also earn by leaving reviews and logging in regularly. And much like Bumble, only women will be able to message matches first to prevent inboxes from getting bombarded with messages. As a dating app founded by three sisters, the goal was always to create a safe dating environment for women. This was so well-received initially that Mark Cuban offered them $30 million to purchase the company—the sisters respectfully declined.
Simple, easy to use platform
Simplifies the dating app process
Plenty of features with free plan
Only 5 matches per day
Fewer features than other dating apps
How much does a membership at

CoffeeMeetsbagel

cost?
| | | |
| --- | --- | --- |
| Duration | Price | Total |
| 1 month | $34.99 / month | $34.99 |
| 6 months | $20.00 / month | $119.99 |
| 12 months | $15.00 / month | $179.99 |
Chispa


A place for Latino singles to meet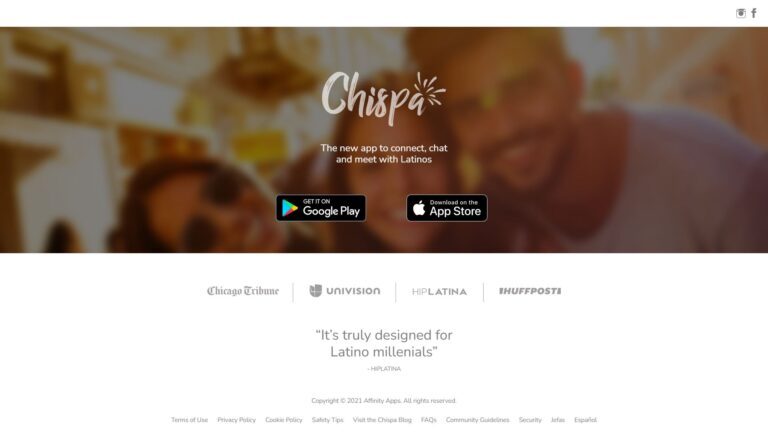 Gender distribution:
47% Female | 53% Male

Chispa is an affordable and easy-to-use dating app for Latino singles in the US (however, there are some singles in other Latin countries as well). Much like other apps of similar nature, the userbase tends to be looking for something fun and casual. For Latino singles looking for a long-term relationship, you might have better luck trying eHarmony or OkCupid and then set your preferences to seeking other Latinos (if that's what you're looking for). But if you're just looking for attractive Latino singles to meet up with in your area, Chispa is a great place to start. Sometimes, those casual encounters lead to something more serious.
With the free version of the app, you can register and create a profile, upload photos, swipe through profiles, and chat with matches. Basically, everything you get with the free versions of Tinder, Bumble, and similar apps. The difference is that you need to buy credits to enjoy more special features. Chispa doesn't offer a monthly membership plan—it's a pay-as-you-go style dating app. With these extra credits, you can make your profile more visible to others, as well as boost your chances of getting matched.
The singles you'll find on Chispa are typically on the younger side. However, there is also a large percentage of members in their 40s and 50s as well. So don't be so quick to assume Chispa is only for young singles. Whichever age you're looking for, most singles tend to be straight and speak fluent Spanish. Like other carousel-style dating apps, you swipe left or right on potential matches. Once you match with another person, you can then start messaging.
Can use in English or Spanish
Exclusively for Latino singles
Free version is sufficient
Young app with small userbase
Mostly for straight singles
How much does a membership at

Chispa

cost?
| | | |
| --- | --- | --- |
| Duration | Price | Total |
| 10 days | $1.19 / day | $11.90 |
| 1 month | $1.99 / month | $1.99 |
| 5 months | $1.49 / month | $7.45 |
Hily


A new dating app that employs machine learning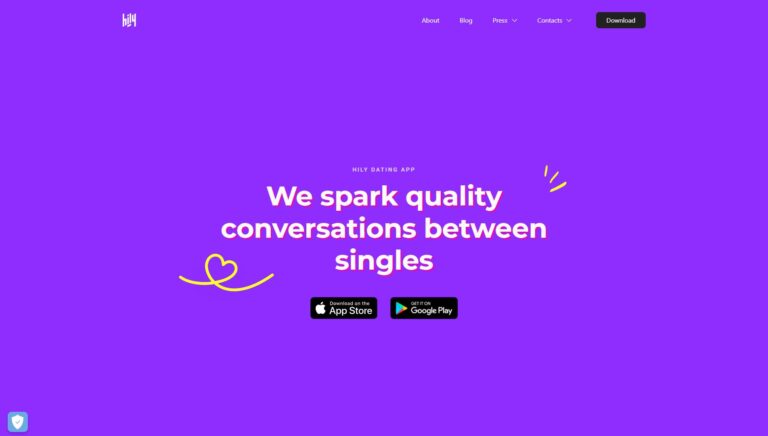 Gender distribution:
40% Female | 60% Male

Hily is an acronym for "Hey, I like you." With a background in statistical modeling and analytics, the app's co-founder created Hily by employing statistical algorithms and machine learning. The data that is analyzed includes word choice, depth of dialogue, and mutual likes to match profiles that have a high probability of connecting. And while this might seem like the same algorithm most dating apps employ, Aime Williams of the Financial Times says Hiley's monitoring of verbal exchange takes things to a new level.
One of the things we like the most about Hily is its ability to prevent bots and scammers from creating accounts. You sign up by using your Facebook account, Snapchat account, or phone number. After that, you'll receive a verification message that takes you to the rest of the registration process. Once you've created an account, you can start diving into all the features Hily has to offer—and there are a lot of them. Our favorites include live streaming, story sharing, the compatibility quiz, and no match chat requests. There's even a visitors list that lets you see who has been checking out your profile.
Unfortunately, all of these features and perks of the app don't come free. In fact, Hily doesn't even offer a free version of its app. You can start a free trial for 7 days, but after that, you'll have to fork out some serious dough (we're talking $24.99/week!). If you're sure about using the app long-term, we suggest paying for the whole year. That way, your monthly total for the app only comes to around $10/month. Just make sure that there are singles in your area before committing since the app is relatively new.
The app feels modern and sleek
Verification process eliminates scammers 
For singles looking for long-term commitment
Most features require premium membership
Anyone can send you a message request
How much does a membership at

Hily 

cost?
| | | |
| --- | --- | --- |
| Duration | Price | Total |
| 1 week | $24.99 / week | $24.99 |
| 3 months | $25.00 / month | $74.99 |
| 12 months | $10.00 / month | $119.99 |
The League


For elite singles seeking other elite singles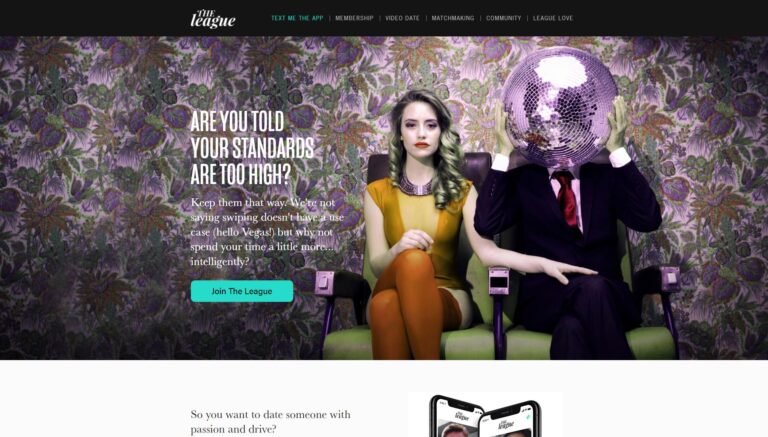 Gender distribution:
52% Female | 48% Male

The League is a dating app "designed for the overly ambitious," according to their website. In other words, it's a dating app for educated individuals that are career-driven, have a nice home/apartment, and are looking for someone with similar standards. Due to the "elite" status of The League, they put you on a waiting list to be a part of their exclusive club. After they've gone through their screening process, you're still not guaranteed to get in. The screeners are only looking for the best and brightest individuals that meet their standards. If this doesn't sound like you, don't worry, there are plenty of great dating app fish in the sea.
If you do feel like you're elite enough to be approved by The League, by all means, go for it. Once you're approved, you can officially consider yourself a successful person, according to their standards. Just don't expect the process to go quickly. Apparently, there are over 100,000 people on the waitlist in the US alone. If you don't want to wait in the long line, you also have the option to buy your way in. But of course, that's going to cost you—anywhere between $300 and $1,000 a month. Or, you can get endorsed by someone who's paying for a Premium or VIP membership (The League trusts their members that pay an exorbitant amount of money).
Once (or if) you get into this exclusive clubhouse, the app will find you potential dates that have the same drive, ambition, and passion as you do. With such a small, selective pool to draw from, you'll only get a few matches per day. If that isn't sufficient enough, you can also purchase Tickets to see more elite singles. Or you can join League Groups to hang out on yachts, go golfing, or have brunch with other members.
Heavily vetted members
Every member is on the same level
Only for singles with high standards
Expensive to skip waiting list
Need to pass verification process
How much does a membership at


The League 

cost?
| | | |
| --- | --- | --- |
| Duration | Price | Total |
| 1 month | $199.99 / month | $199.99 |
| 3 months | $99.00 / month | $297.00 |
| 6 months | $67.00 / month | $402.00 |
Raya


A dating app for celebrities and the upper-class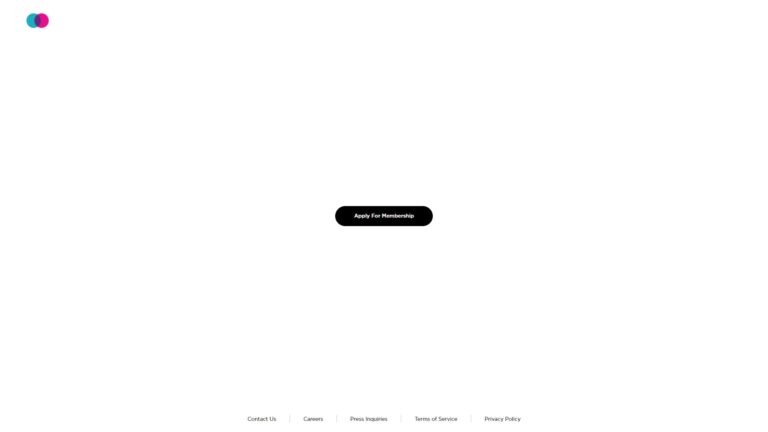 Gender distribution:
45% Female | 55% Male

RAYA is another exclusive dating app, much like The League. The difference is that RAYA was created for celebrities and millionaires instead of the highly educated with steady jobs. They even have a waiting list too, except the list is even longer, with 10x more people on the list than on the app. If you want to talk about exclusivity, it doesn't get any more exclusive than RAYA. It also costs no money to join the waiting list, so as long as you don't mind spending 10 minutes of your time signing up, there isn't much to lose.
If you do get accepted as a member of RAYA, the fee is surprisingly only $9.99 a month. That gets you into a club that has included names like John Mayer, Cara Delevigne, Ben Affleck, Harry Styles, and many more celebrities. And if you're wondering how on earth you'll be able to join this elite group of individuals, it seems that your Instagram fame influences whether or not you get in. Apart from that, you'll need to know someone that's already a member and will recommend you. As RAYA's founder puts it, "I wanted to create an app like a perfectly curated, intimate yet thoroughly vetted dinner party." So far, it seems like he's accomplished what he set out to create.
If you make it into this exclusive club, you can set the app to Work or Social mode. Work mode will get you in touch with people in your industry or even individuals you work with. Social mode will allow you to make friends or find other singles to date. Because of the vetting process, the types of people you meet will range from CEOs to surgeons to celebrities, musicians, and other singles in that same realm.
For famous or elite singles
For networking, making friends, and dating
Secure app with screened members
Must be invited or referred
Has a long waiting list
How much does a membership at


Raya 

cost?
| | | |
| --- | --- | --- |
| Duration | Price | Total |
| 1 month | $9.99 / month | $9.99 |
Which dating app is the best?
As you can tell by looking at this list, no two dating apps are alike. Each app attempts to be unique in more ways than one. The best dating app is the one that reflects your lifestyle and desires the most. If you're a black single seeking other black singles, BLK might be the best dating app for you. If you're a young single looking for something casual, maybe Tinder or Grindr is the best. In the end, it really comes down to "the right dating app" and not the "best dating app."
How many people use dating apps?
Worldwide, as of 2022, over 323 million people are using dating apps for hookups, casual dating, and to find true love. There's no right way to find a partner to share life with. A lot of people live busy lives and don't have time to meet other singles. Online dating is a great way to find like-minded singles in your area that want the same thing as you do—and there's no shame going that route. 
What dating apps actually work?
All of the dating apps on this list work. But you also get out it what you put into it. You need to spend the time to create a good profile, find singles that match your criteria, message them, and go on dates. For some dating app users, they find what they're looking for right away. For others, it might take months or even longer. No two people are the same. What works for one person doesn't always work for someone else. 
How do I start a conversation on a dating app?
Don't sweat it if matches don't answer your messages. According to studies, more than half of messages on Tinder go unanswered. However, to increase your chances of getting a response and starting a conversation, relationship experts recommend a few tips and tricks to try out:
Ask about something specific in their profile. 

Ask a fun question such as "would you rather…" 

Ask an open-ended question to avoid a yes or no response.

Tell them what you're looking for in a partner. 

Ask them what they're looking for in a partner.

Dive into deep questions early.

Move the conversation over to voice or video chat. 
These aren't necessarily rules to live by, but they should help your conversations go more smoothly. A little effort goes a long way on dating apps. 
How many dating apps are there?
Too many to count. Estimates range from 1,500 to several thousand. If there's a particular niche you're looking for, it probably exists. That's the beauty of the online dating world. In some cases, dating apps help people find other singles that they otherwise couldn't meet in grocery stores, parks, and bars. 
How do dating apps make money?
The same way other apps and websites make money—advertisements and transactions. Ads come in the form of banners, videos, surveys, etc. And transactions come from the fees members pay for the dating app's service offerings. That's why you see more ads with freemium plans and fewer or no ads at all with paid subscriptions. 
How do dating apps work?
A dating app is almost like a search engine tool, but for dating. Dating app companies employ algorithms to match you up with someone it thinks you'll be interested in. It doesn't always work, but the algorithm does its best to match people with similar criteria. That's why it's so important to fill out your entire profile. If you leave areas blank, the algorithm doesn't have all the data it needs to make a good match.
How much does it cost to use dating apps?
You can spend absolutely nothing to use a dating app. You can spend hundreds of dollars a month for a dating month. Or, you can spend anywhere between nothing and a lot. It all depends on what you're looking for and willing to pay. If you're looking for casual hookups, there are tons of free apps that can help you. If you're a Harvard graduate with a high-paying job looking for a serious relationship, you might want to pay good money for an app that finds you singles of a similar caliber. 
How should I describe myself on a dating app?
Honesty is always the way to go. If you're not being yourself on the app, then you'll surprise people when they see the real you. Avoid all that drama by being upfront right away. Pretending to be someone else also won't help the dating app algorithms find matches that are right for you. When in doubt, always go the honest route.