Which Dating Site Has the Highest Success Rate?
Let's say we have decided, after many months or even years of being single, to try out online dating. We've resisted it for some time now, but at this point we just want to try anything that might work. There's a lot of choices out there, so it's important that we do everything we can to try and find the right one for us.
One of the biggest guiding factors for many people — especially when it comes to online dating sites that require a paid subscription or other fee — is how successful the site is in making matches. Technically speaking, it's pretty easy to throw a bunch of desperate people's profiles together on a screen and have them start swiping or messaging each other directly. When it comes to most online dating sites, people tend to expect more than you'd get from some free hook-up app.
In this article, we'll do our best to find out which sites have the highest success rates in matchmaking.
How Can We Measure "Success" In Dating Sites?
We should first try to understand a bit better what one can mean when talking about "success" with dating sites. After all, people tend to want different things from online dating as an experience, so it stands to reason that they would define how successful a platform is in different ways, too.
1. Strong Profile Matches
The first measure of success is whether or not a platform throws up good, data-driven and practical matches that make sense. Matching people based on arbitrary criteria like age, sex and location is pretty poor when you're using a paid service, for example. Matches based on intelligent questions to determine well-matched personality traits, education levels, professional backgrounds and more are better.
2. Marriages (and Divorces)
Another good way to measure the success or failure of any platform is to look at how many marriages it has generated or continues to generate through its matchmaking service. Marriage is the ultimate relationship step, so any site that puts people together who ultimately go on to tie the knot is pretty impressive. It's even more impressive if those marriages stay strong and solid over time, and don't crash and burn into a divorce court.
3. Establishing Lasting Relationships
Besides marriage, sites that can at least create lasting and meaningful relationships with other people should still be called successful. Even if a relationship doesn't turn into marriage, it's still important and impressive that an online dating site managed to give you something that many detractors have long said that it couldn't. Even some relationships that go south can leave strong and lasting friendships, and that's never a bad thing.
4. Action
For some, all that matters is getting action, and sites that successfully connect people looking for a hookup can, in that sense, be called successful. For the purposes of today's blog, however, this won't be our main focus.
5. Customer Satisfaction
Ultimately, too, it comes down to how happy customers seem to be with the service they get from any dating site. Some people may not have found a long-term relationship with anyone they've met on the platform yet, but have had some very pleasant conversations, and found some very promising leads that keep them hopeful for the future. It's hard to deny, therefore, that any site boasting strong customer satisfaction is also a very successful platform.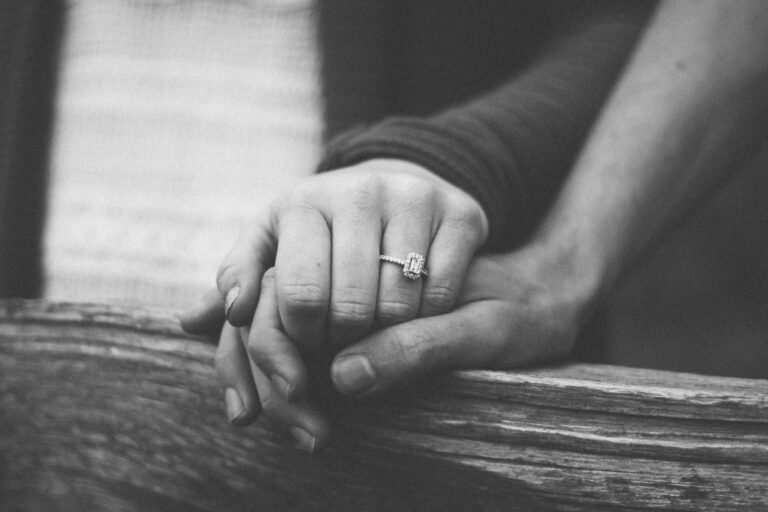 Which Dating Sites Lead to the Most Marriages?
Let's look at the biggest "success" result first of all, and that's marriage. In most people's minds, marriage rates remain the ultimate test of how good a dating site really is. In the ever-expanding world of online dating sites and apps, it's actually two of the longest-standing competitors who are most exceptional when it comes to online dating and marriage.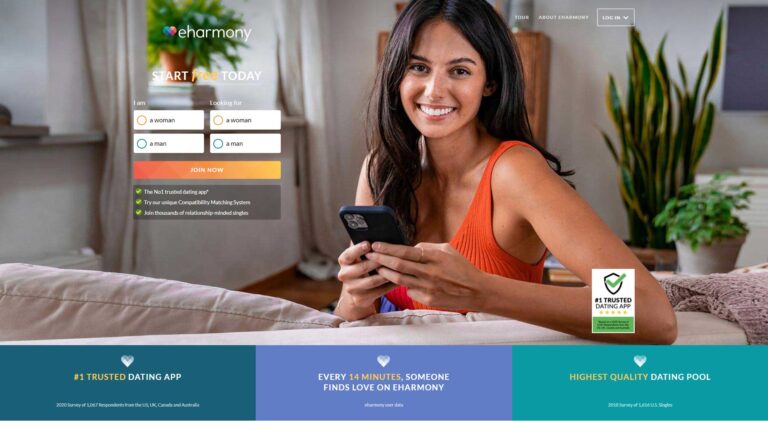 This well-known dating site was founded back in 2000, and was a pioneer at the time for using a more scientific approach to matching users. Furthermore, the founder, and clinical psychologist, Dr. Neil Clark Warren, wanted from day 1 for eHarmony to have a steadfast goal of creating real relationships that would put people on the path to marriage.
It seems that all the talk back then was far more than bluster. In the 20+ years that eHarmony has been operating, the company has now become responsible for about 4 percent of new marriages in the United States, with 438 people every day getting married as a result of initially being matched on that platform.
But it's not just the number of marriages that eHarmony claims as part of its great success. On top of that, they point to the fact that marriages resulting from eHarmony matches are stronger. Data shows that eHarmony marriages only have a separation or divorce rate of 3.86%, which is pretty impressive when you put it next to estimated averages for the US national divorce rate, which is about 45-50% depending on who you ask.
While eHarmony has been declared the leader of the pack when it comes to marriage success, Match.com has also done a lot for the institution of marriage. Since launching back in 1995, Match has helped form more than half a million relationships, of which 92,000 went on to get married. They also like to throw another interesting number into their statistics, which is that Match.com relationships and marriages have also brought 1 million babies into the world!
Given the size and scope of Match, it's not surprising that it can rival eHarmony for success rates in things like marriage. With something like 415 emails exchanged over the platform each year, that's a lot of matching going on, out of which is bound to come some successful hits.
Which Dating Site Has the Highest Success Rate for Men?
Let's now take a closer look at what experiences for men, and where they might find the most success in using dating sites.
Match
As we mentioned above, Match is a huge platform with a massive user base, which perhaps means it's not surprising that men find more success here. But why do we say that men enjoy more success on Match rather than, say, eHarmony?
Firstly, Match is more of a mixed bag than eHarmony is, without the laser-focused attention on marriage. Since the population of men out there is also more of a mixed bag looking for more different things (generally speaking, compared to women, on average), Match is where more men find what they're looking for.
Match is also ever so slightly female-heavy when it comes to users, with their 21.5 million or more users being roughly split 51 percent women and 49 percent men. That helps further tip Match into the "greater success chances for men" category.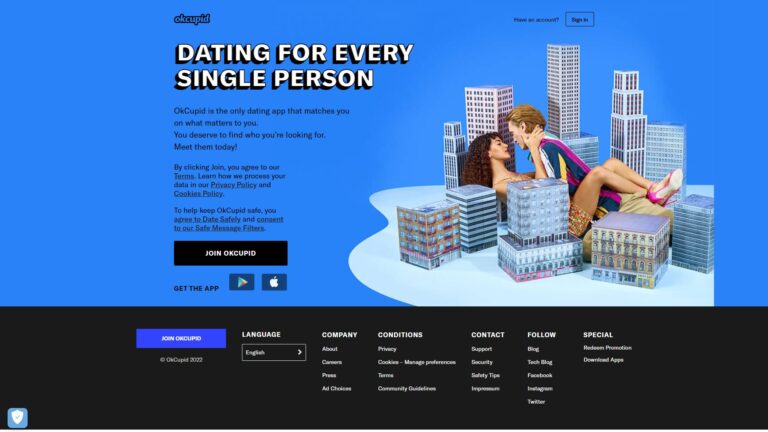 Are you an opinionated man who likes to make their voice heard? If so, you're likely to find a great deal of like-minded or at least an intellectually stimulating foil to discuss things with on OkCupid. This platform has been around for a while now, but has recently undergone some extensive redesign that has now made it more appealing to the millennial and Gen-Z crowd.
The percentage-based matching system is a good way for people who really want to find a like-minded partner to make that a reality. Of course, women can enjoy these same advantages, but most reviews and information on OkCupid seem to point to these features being most popular with male users.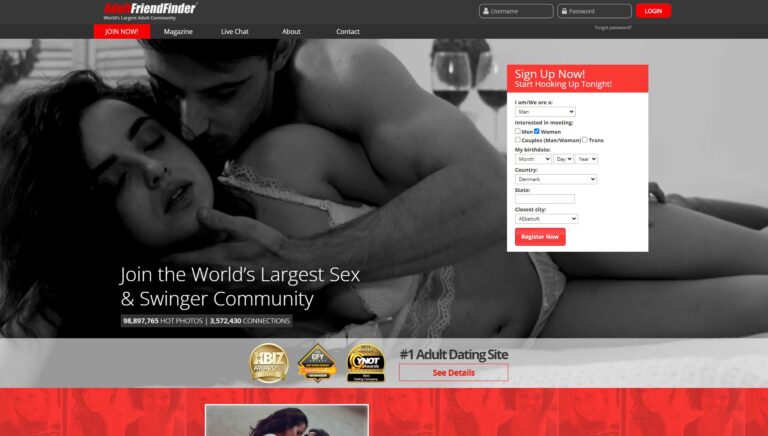 For those men whose idea of success is more action, the AdultFriendFinder is arguably the best option when it comes to web-based platforms. Of course, there are myriad apps such as Tinder, as well, but for those looking for a website, this one works well.
Which Dating Site Has the Highest Success Rate for Women?
eHarmony
Data from relationshipsinamerica.com shows that about 1 in 4 men in a hetereosexual relationship believes their female partner is the most interested in marriage. It also showed that 59 percent of women cohabiting with a male partner, and 51 percent of women dating a male partner, when asked, said that they would prefer to be married.
Therefore, for those women who find themselves in alignment with those goals and desires, it seems fairly clear that eHarmony represents the best option, and indeed their success rates with marriage would support the platform's overall success with women.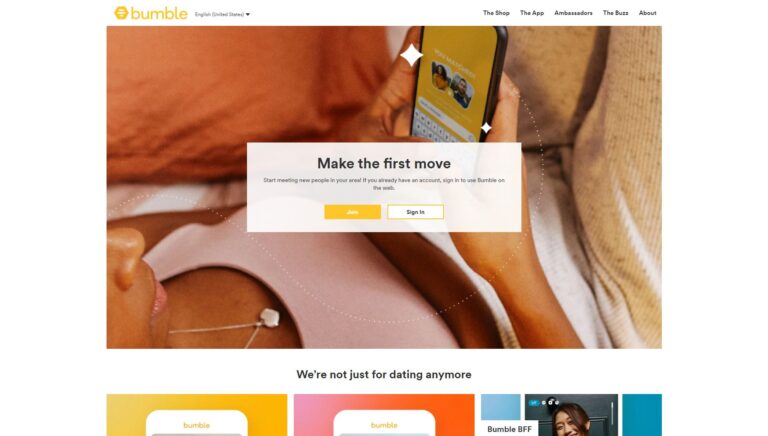 Bumble is fairly new on the scene, first launched back in December 2014 by Whitney Wolfe Herd. One of the reasons Bumble does well with women is that the app is more geared towards them from the get-go. For instance, men are unable to start the dialog, with women holding the exclusive right to message first on the app.
We know, it's an app and not a website, but it's just impossible to ignore the women-focused angle of this platform. It actually works a lot like apps like Tinder with a swiping match system, but putting more power in women's hands means they have more control in steering the direction of conversations from the start, and that's an important difference.
The platform is also good for women who are new to online dating and want to feel more in control of the process. The fact that their matches can't immediately bombard them with unsolicited pictures and messages is a feature that supports that.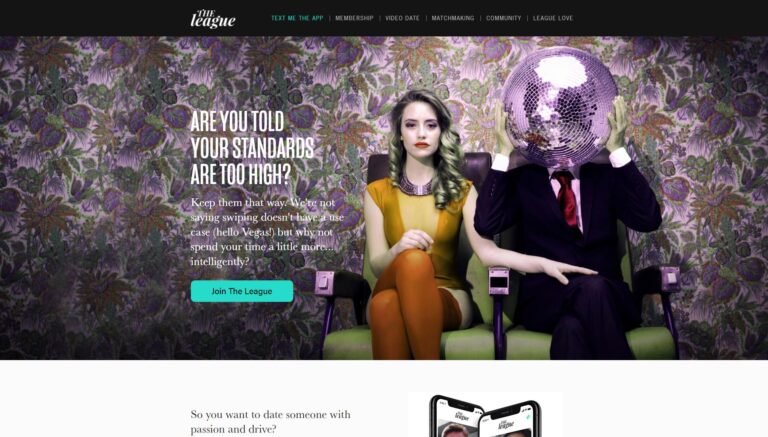 The League offers both an app and website platform, and focuses on professionals who are looking for fellow professionals for social connections. It uses Facebook and LinkedIn to verify profiles, as well as including paid features, which does a lot to remove fake profiles from there, greatly raising users' chances of succeeding in their social and dating goals on the platform.
Some think that the League is elitist, but that could just be some people's bitter way of saying that the platform didn't really work for them as they'd hoped. For those who fit the demographic, it appears to be working well and the site is well respected and well reviewed.
Verdict:
Which Site Has the Highest Success Rate?
It's hard for niche sites and platforms of any kind to compete with the bigger players like eHarmony and Match, which is why we'd say it's these two sites that offer users the best chances of success. In particular, those looking for marriage prospects should look to eHarmony, and the platform has recently started to welcome LGBT users, as well. Those looking for virtually anything else can find it at Match.
We would add, however, that it's always a good idea to explore niche sites wherever they are serving a particular need that you have. These platforms can narrow the field and make it easier to find matches, particularly for those with a very particular type of person in mind.