What is Facebook Dating? Here's How It Works
You more than likely have heard of Facebook, probably the world's largest and best-known social media platform. At the time of writing, Facebook has 2.91 billion active users, or just shy of half the planet. Since its founding in 2004, the platform has grown from a Harvard-exclusive student platform to a truly global Internet sprawl with hundreds of additional apps, services, and functions springing up from its foundations.
One of those apps launched in 2019 is Facebook Dating. For those who have yet to hear about Facebook's dedicated dating app, we've prepared this article to tell you all about it.
What is Facebook Dating?
Facebook Dating is a service that is only available via the Facebook iOS and Android apps, and isn't a feature you can use through any web browser. It works by using information from your main Facebook profile such as fan groups that you're in, and listed interests, to help match you with other singles within a 62-mile (100km) radius of your current location.
Similar to apps like Tinder, you have to fully match with others before you can connect and start chatting with them. The service was first launched in Colombia in 2018, with an official launch in 2019 and a steady rollout in the meantime to a number of other selected markets. It first entered the European market in 2020. It is still under development and is not yet available in most large or mainstream markets, though the number of locations and users is growing.
How Does Facebook Dating Work?
Facebook Dating operates as a separate profile form your main Facebook profile, so users who are worried about being "discovered" by friends or family on dating generally don't have to worry. For instance, the horror story of something you do in Facebook Dating suddenly appearing on your Facebook timeline won't happen. No one will wake up to see "Toby Smith was talking dirty until 3am with Melanie Jones on Facebook Dating!" on your timeline.
You can get started on the platform first by finding it in your Facebook app, but there is also a website that tells you about the service and will help you to sign up. If you don't see the app in your list, then it's not yet available where you are. Be patient and it should come to you sooner or later.
Who Can Use the Service?
As we mentioned above, the service was first launched in Colombia back in September 2018. The following month, it was also launched in Canada and Thailand, followed by Argentina and Mexico. The service is now set to launch in many more countries, including Australia, Brazil, Vietnam, Singapore, Malaysia, Peru, Bolivia, and 7 other countries. It was partially launched in the US during 2019, and in Europe in 2020.
If you can't yet see the "Dating" feature in your list on the Facebook app, then you aren't yet able to use it.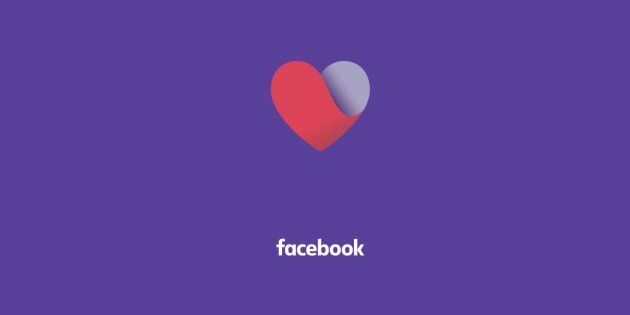 How Is It Different from Regular Facebook?
The most important difference for many users will be that Facebook Dating acts as a separate and independent profile from your regular Facebook page. This allows you to mask your identity a little more on the platform if you like, and it won't reveal or share anything from the Dating profile to your main Facebook platform.
The second important difference is that while Facebook is focused on connecting friends and people who already know each other, Facebook Dating is more about connecting strangers and helping people make new friends and romantic connections in their area. Where it is similar to Facebook is that it will make recommendations based on the groups, interests, hobbies and other information that you've put into your profile.
For example, if you're in a fan group that shares posts related to the NBC hit show "The Office" then you may be matched with other people who are part of that community, too. Over time, the algorithm will undoubtedly become more sophisticated and get better and better at matching people.
In addition, all conversations that you have in Facebook Dating are also completely separate from the conversations that you have on Facebook Messenger. This is likely good news for users who worry about confusing different contacts from their regular friends list and their Dating friend list.
For those who are worried about bumping into their existing contacts on Facebook Dating, the app has you covered. One of their standout features is the ability to go into settings and preemptively block some, any, or all of your existing Facebook friends from seeing you or finding you on Facebook Dating. You won't see them either. This allows people to browse in greater privacy and greater confidence.
Finally, you can delete your Facebook Dating profile at any time without having any impact on your regular Facebook profile. However, you do need an active Facebook profile to use the Facebook Dating service. So, if you delete your main Facebook account, you will lose your Facebook Dating account, too.
Is Facebook Dating Any Good?
Free of Charge
There's no mention of charges or service fees for Facebook Dating as of the time of writing this blog. As the platform grows and develops, it will more than likely give cause for concern for some of the dating sites that rely on being able to connect like people (but for a fee). If Facebook's algorithm works well, and it remains free to use at all levels, it could prove a serious source of competition for established giants like Match and eHarmony.
Good for Hookups
As things stand, currently, the Facebook Dating service is proving to be a more fertile ground for people looking for casual, no-strings-attached connections and hookups with other users. Having said that, the service is still very new, and it's quite normal in these early stages for such a platform to be dominated by those who are looking for something fast, local and "right now."
Reviewers have pointed out the potential the platform could have as it continues to grow and develop for those who are looking for something more substantial. In the meantime, it might still be worth trying to be one of those pioneers who bucks the trend and meets someone very special and builds a meaningful relationship.
Interesting Security Features
One of the interesting security features on the Facebook Dating platform is that it uses special software that prevents the taking of screenshots. This is obviously a useful feature for maintaining privacy and for controlling bad behavior on the platform. Another very useful feature that we mentioned further above is the ability to preemptively block your friends from seeing you on Facebook Dating.
The second feature there is probably the most reassuring of them all. One thing that would certainly prevent people from entering the platform is the awkwardness of being matched with a close friend, a colleague — even your boss…or worse, a relative! — so the developers are out in front of that potential problem.
Verdict: Is Facebook Dating Worth Using?
There certainly seems to be a lot to like about the concept of Facebook Dating. Positives definitely include:
Free to Use
Separate profile from Facebook with nothing shared
Preemptively block Facebook friends and contacts from seeing you on Facebook Dating
Users can't take screenshots
Great for casual connections and hookups
Likely to get good matches by connecting people with similar interests
Potentially huge pool of profiles if and when it becomes available to more of the total 2.19 billion-strong audience of Facebook.
The main drawbacks right now are that it's not available everywhere, and that right now it's mostly dominated by people looking for casual fun, but both of those things should change. The fact that it's free to use is a big plus, and will no doubt be concerning in that respect to some of the big dating app players.
However, one thing that will probably bother the developers is how to keep fake profiles and scammers out of the community. If it's free, it will likely become a hotbed of catfishing and other scams. For now, we think it's definitely worth a look, if you can get on there!