22.5 million users since 2017 launch
Uses machine learning to match
This article contains affiliate-links.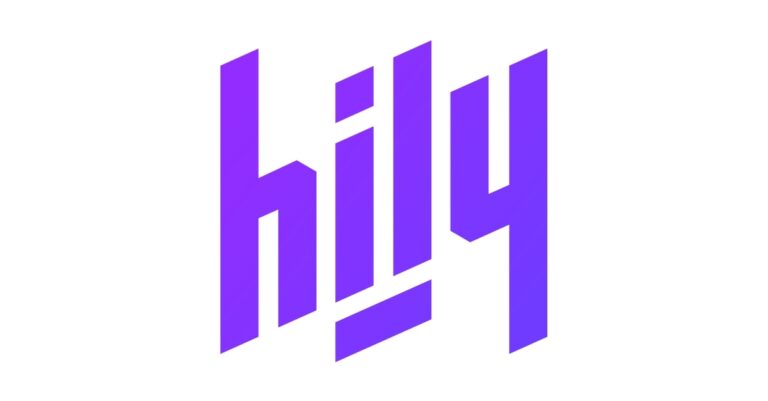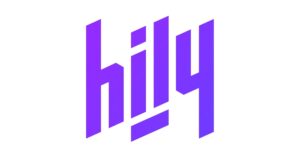 Hily has grown to over 22.5 million users since its launch in 2017, with 2 million of them located in the United States. Hily has followed the recent trend of dating apps designed to feel more like social media platforms. It's sleek, modern, straightforward, and attracts a younger demographic.
Hily is an acronym for "Hey, I Like You," and focuses more on connecting singles based on personality traits and preferences. Created by partners Yan Pronin and Alex Pasykov, Hily uses artificial intelligence to identify people with common interests. Even more, the platform employs machine learning to learn about your traits based on communication patterns, speech, actions, and more.
The idea is that the more you use Hily, the more it learns about you and improves your matches. However, if you don't use the app in a way that Hily deems appropriate, your risk level will go up. So it's important to be cordial when chatting with matches, fill out your entire profile, interact with the app often, and avoid getting blocked by other users. A high-risk profile means the app will stop matching you will ideal partners.
The app feels modern and sleek
Verification process eliminates scammers 
For singles looking for long-term commitment
Most features require premium membership
Anyone can send you a message request
1 WEEK
Per week: $24.99
Total: $24.99


3 MONTHS
Per month: $25.00
Total: $74.99


12 MONTHS
Per month: $10.00
Total: $119.99


Signing Up for

Hily
It shouldn't take any more than 10 minutes to sign up for Hily. You have the option of using your phone number, Facebook account, or Snapchat account to open your own Hily account. After you confirm the verification code you receive, you can then continue providing all the information the app needs to get you set up.
The first info you'll provide is basic stuff like your name, birthday, education level, and job. After that, you will allow access to your location so that Hily can find other singles in your area. Next, you can upload photos of yourself for others to see, but that isn't completely necessary because the app allows you to skip that step.
The last step is to answer questions that help the Hily algorithm match you with the right singles. You can tell Hily about the type of person you are interested in. You can even tell the app if you're interested in zodiac compatibility if that's something that matters to you. Then there are other questions that have to do with video chatting interest, the age range you're looking for, and proximity range.
Member Structure
We mentioned there are over 20 million members worldwide and over 2 million in the United States, but when it comes to active members, there are around 5 million. That's still a lot, but that means there aren't as many in the United States as some would hope for. However, Hily's popularity does seem to be growing, so you might consider becoming a member while the app is on the rise. As long as you live in a populated area, you shouldn't have any problem getting matched with like-minded singles.
Because Hily is relatively picky when it comes to finding you singles with the same preferences, you won't get as many matches as you would with apps like Tinder. But your preferences are more open, you will get more matches than people that are more particular about who they date. Either way, all matches are based on personality traits and interests instead of looks alone, which many dating apps focus on.
Matching Process
Hily has a mutual-like system that compares to a lot of other dating apps. That means that two people get matched when both mutually like each other. Once that match is made, either person can initiate a conversation by sending messages. However, if no contact is made within 2 days of liking each other, the match expires and no contact can be made. For this reason, it's best not to like people that you wouldn't actually want to message because that could hurt your risk score.
Want to know exactly how compatible you are with a match? Hily allows you to take a compatibility quiz that shows your score with someone. For instance, you could score a 54% and the app will tell you all the things you have in common, which could include how serious you are about finding love, how important communication is to you, and much more. This is a premium feature of Hily.
You can also filter out singles by location, body type, number of photos, verified profiles, and more. Most of these filter options are limited to premium users. Free members can only search for singles within a 31-mile radius of their location.
Contact Options
Once you've matched with another user, you can start chatting within 48 hours of liking each other. After that, your match expires and you can't message that person until you match again. The app will tell you that you've matched with someone recently, and then all you have to do is find them in the Message section to send an icebreaker. You can either come up with your own icebreaker or one of the suggested icebreakers.
Hily also allows you to send messages to singles you haven't matched with by using the Random Talk feature. This will be in the form of a message or chat request. As you can probably guess, this is a feature that can only be used by premium members. If you receive a chat request, just click on the request to respond.
An interesting contacting feature that separated Hily from other dating apps is its video section where you can watch or start your own live videos. Much like Instagram, you can also post stories that others can watch. Members can filter by gender or location to find what they're interested in. To boost visibility or show appreciation for others' videos, Hily coins can be purchased (the in-app currency).
Hily

App
Hily is strictly a dating app available on both the Apple and Android app stores. The core features are free and include matching, messaging matches, and video chat. However, most of the cool features that people enjoy about Hily are part of the premium membership plan. Some of those features include unlimited likes, incognito mode, access to the most popular live videos, more visibility, more search filters, and global matches. 
Conclusion
So, is Hily worth it? We think so. People using the app have to confirm their identity in multiple ways, there are tons of videos of other members to watch, and the matchmaking process ensures you only meet people that share your same interests. Plus, Hily's artificial intelligence does a great job at screening offensive content. The only downside is that most of the useful features require you to pay for the premium service, but that's fairly common for higher-quality dating apps.