Most Popular Dating App for LGBTQ+ Community
6.7 Million Members from the US
This article contains affiliate-links.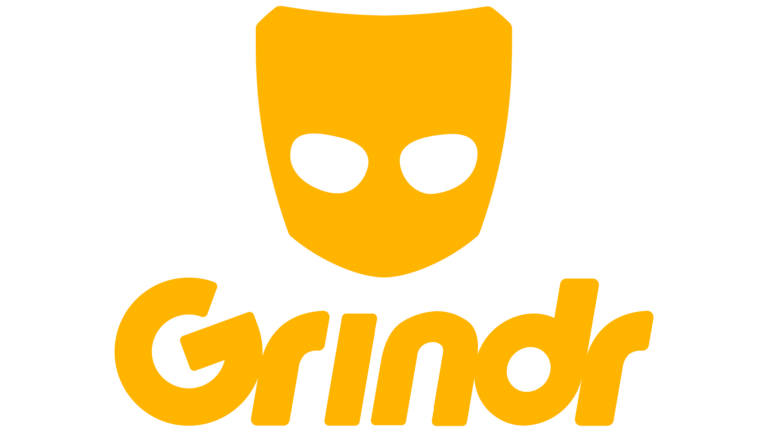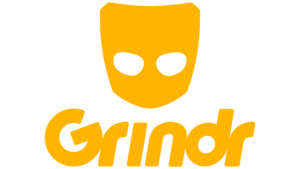 When it comes to dating applications, Grindr is one of the oldest and most renowned. Founded in March of 2009, Grindr was one of the first geosocial dating apps to pave the way for modern online dating. The use of location data to find and match with interested singles in your area, a process perhaps most associated with Tinder, may never have been possible without Grindr first popularizing the technology.
Grindr wasn't just a revolution for the world of online dating. It was also a revolution for the LGBTQ+ community, with gay, bi, trans, and queer singles finally offered a convenient and accepting place to seek-out dating matches.
After over a decade of service, Grindr continues to be a leading dating application, but does it still live up to the hype? We created a profile to find out! Read our review to see if Grindr can continue to stay competitive in the modern dating arena.
High user engagement rate
Free version with messaging
Completely anonymous
Need to filter through fake profiles
The app crashes from time to time
1 MONTH
Per month: $9.99
Total: $9.99


6 MONTHS
Per month: $4.99
Total: $29.94


12 MONTHS
Per month: $3.99
Total: $47.88


Signing Up for

Grindr
Signing up for Grindr is easy and quick – it probably won't take you more than a minute. The mobile application is free to download, and registration can use your email address or Facebook account.
Email verification isn't necessary for Grindr, but your photo will need to be approved by the company's moderators. You will also need to provide basic information, such as age, birthday, and gender identity. When this is done, you will need to allow Grindr to access your location data, so it can begin presenting potential matches close to you.
Getting started on Grindr is pretty simple, but Grindr profiles allow plenty of customization. While your profile can only display one photo at a time, a bio section provides a short description of yourself. There's also a section to give a quick summary of your appearance and preferences. This includes physical characteristics like age, weight, body type, and relationship status but also allows for some preference descriptions.
Further, users can use the "My Tribe" feature to describe their sexual preference through a series of descriptors such as Bear, Leather, Discreet, Rugged, etc. You can also fill in an "I'm Looking For" section to describe better what you are looking for in a match.
Finally, "Social Links" and "Albums" are other methods of fleshing out your profile. You can provide your Instagram username, Twitter handle, or Facebook username to better connect with other singles. At the same time, the Albums options allow you to create private collections of photos that can be shared privately with matched users.
Member Structure
Grindr is a top-rated dating app, with 3.3 million active users recorded daily. With an impressive 27 million users worldwide, you will not likely run out of matches anytime soon. With over 6.5 million users hailing from right here at home in the US, American users should be pleased with their chances to match. At the same time, Grindr is present worldwide and has thousands of users from diverse countries, making the app excellent to use while traveling internationally.
While Grindr has a wide range of ages on the platform, the 25-34 age range represents the largest concentration of members. This is followed up by the 18-24 bracket and then the 35-44 bracket. Users may be looking for a wide range of relationships, so the app is a convenient place for both hook-ups and long-term relationships.
Matching Process
Matching on Grindr is a matter of boldness and communication, not luck or algorithms. The app will give you a grid view of local users in your area. By browsing and looking through users, you can choose to message or contact any user of interest. There isn't any "swipe left or right" matching feature like Tinder, and you are free to reach out to whoever is of interest.
That being said, Grindr offers a free and fee-based service, so some users will be locked out of features unless they want to pay. Free users can access profile creation, send and receive messages, select one Tribe to belong, and explore profiles using basic search filters.
Free users can access all the most vital features to start dating, but you are limited to 100 profile views. In that way, paying a bit more does come with some excellent benefits.
Grindr XTRA is the first tier of paid membership and grants you 600 profiles to browse and an ad-free experience. Using the Explore feature, you can chat with users globally, so you are no longer limited to matches in your immediate area.
Grindr Unlimited is the highest tier of premium membership and offers a lot. The most obvious bonus is the ability to view an unlimited number of profiles, completely removing any limitations on your dating life. You can also view other profiles who have viewed you. Another feature is "Incognito," which allows you to freely hide your profile from other users while still using the app. This way, not even premium users will be able to see if you have viewed their profile.
One final thing to note, paying users with access to the Explore feature can also search for exciting users outside their geographic area. Because of that, premium Grindr users can more easily sort through the vast collection of users to find those who match their "Tribe" or have similar expectations for matches.
Contact Options
There are two ways to contact on Grindr: messages or Taps.
Messaging is pretty straightforward – you send interesting users a private message, and they can choose to respond through a chat feature. On the other hand, Taps are similar to "likes" you might encounter on Facebook or other dating applications but provide some flexibility.
Users can send three types of Taps: Looking, Friendly, and Hot. Looking is a purple devil emoji, Hot is a flame, and Friendly is just a Hi speech bubble. These give some variety to your tap and give the other users a clue about your intention.
Grindr

Website
Grindr is most famous as a mobile application and is equally designed around it. For that reason, Grindr is straightforward and functional to use on iOS or Android. For those users interested in using a computer, however, Grindr is available on the web with a desktop version that has all the same features as the mobile offering.
Conclusion
If you are a member of the LGBTQ+ community and a single looking for an online dating experience that caters specifically to you, then Grindr is an easy and obvious choice. It offers a massive userbase worldwide and a long-standing legacy of successful matches. If this is your first foray into online dating or a new step in a longstanding online dating adventure, you can't go wrong with Grindr.