Rekindling Chance Encounters in Online Dating
Over 100 Million Members Worldwide
This article contains affiliate-links.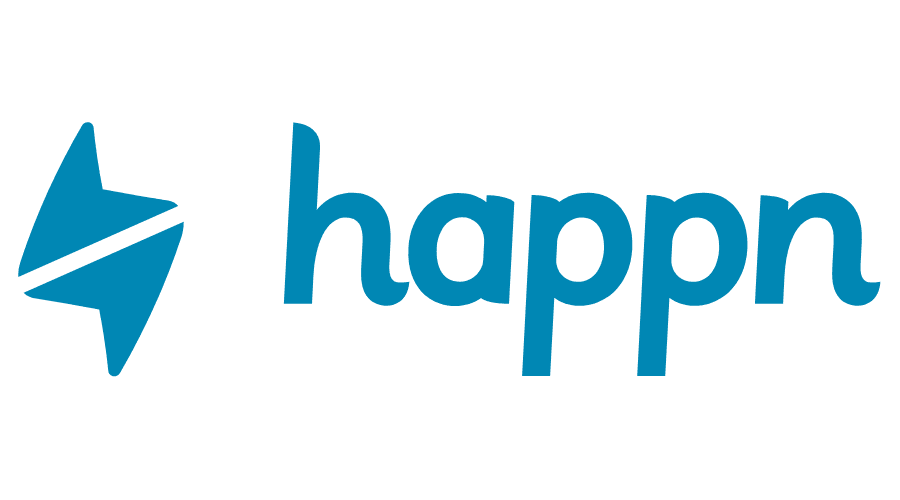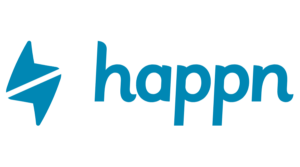 Founded in 2014, Happn was founded in France with the mission of making a unique twist on location-based dating. To that end, Happn is a location-based dating application, functioning similarly to Tinder and Bumble – but with a welcome twist.
Rather than providing you with matches from a general area, Happn shows you the profiles of people you have encountered throughout the day. Ever wondered if you're within 250 meters of someone with an active Happn profile? Then you are likely to see them appear on your feed.
This offers a unique opportunity for second chances on chance encounters, but does it manage to deliver dates? We created a profile to find out. Read our review to see if Happn can make a love connection happen for you!
Unique features based on proximity
Can share Spotify playlists
Quickly meet someone near you
Not for rural users
Limited info on matches
1 MONTH
Per month: $24.99
Total: $24.99


6 MONTHS
Per month: $15.00
Total: $89.99


12 MONTHS
Per month: $10.00
Total: $119.99


Signing Up for

Happn
Signing up for Happn is a no-hassle process and can be done in two ways. The first is linking your Facebook account, a popular way to get to swiping on the app fast. Alternatively, a phone number can be used to register for those without a Facebook or without the desire to link their social account.
Once you have chosen your method of signing up, you'll have to provide some basic information to create your account. This includes name, gender, and date of birth. Additional information can be provided for fleshing out your profile, such as occupation, education, and some personalized descriptions – but, importantly, these aren't required to simply sign up. You will also be asked what gender you are looking to be matched with LGBTQ+ friendly options.  
Once you've completed the sign-up process, you can spend some time improving your dating profile. Happn's profiles are simple in design and customization, but still extremely effective. You aren't likely to spend too long adding all your details, but the details you do add pay dividends.
To that end, some info that can be added includes basic things like work, education, and a short description of yourself. You can also add up to nine photos by directly uploading them or linking your Facebook or Instagram.
Member Structure
Happn boasts an impressively large userbase of around 100 million people worldwide. Of those, about 5.5 million are here at home in the United States. The platform is also extremely popular in Europe, with significant concentrations of users in the United Kingdom, France, and the Netherlands.
The gender ratio of Happn has about 40% identifying as female and 60% male. It's a noticeable imbalance for the massive user base. Despite this, with such a large number of active users, the more significant concentration of men doesn't seem to affect the matches for those seeking women.
Happn is populated by mostly younger users, with the 25-34 age range being the largest base, followed closely by 18-24. Other age groups are well represented, but most users are Gen Z or young Millennials.
Matching Process
Happn is a location-based dating service at its core so that all matches will be based on those presented through you by the platform based on location data. There aren't any search features to browse profiles with, so you will have to trust in the matches Happn presents you with.
For the primary user, Happn is an entirely free experience. Free users can match with other singles, send and receive messages, set their status, and browse user profiles. Users interested in a bit more control over their accounts can pay a monthly fee for additional features. Some of these features are privacy based. For example, paying users can set their profile invisible, so it doesn't show up for other users. It also provides access to enhanced privacy settings.
Paying users also gain access to some additional features for making matches. One example of this is "Crush Time", where the application shows four profiles of users you have recently crossed paths with. The idea of the game is to guess which user liked your profile correctly. Choose correctly, and Happn will open a quick chat with them, choose incorrectly, and the shape you selected will be sent alike instead. For those uninterested in playing games, paid users can also view a list of other profiles who have liked them, allowing easy matches.
Paying users are also granted a few extra perks to make their time on Happn more enjoyable. The removal of ads is immediately noticeable, which helps declutter the services. Paying users are also granted unlimited "Hellos" for sending. These are typically limited to 10 total for free users and allow you to show another member you are interested in them without worrying about a mutual match first. The other user will see your hello and have the chance to reply.
Contact Options
Contacting on Happn is easy, with all the essential features to chat. Once both users have liked each other, they become a "Crush". Crushes can be messaged anytime through a basic messaging service in the app. There aren't any options for video calls, but audio messages can be sent in the chat.
Happn presents users based on recent proximity, around 250 meters, so your number of potential matches will depend highly on the number of people you cross paths with in a day. In addition, there is the always present factor of luck. You can only communicate with those who like you back and only premium users will know when they have been selected. Sending a Hello is one way around this, but after your free ten is used, it is necessary to get a paid account.
That being said, Happn does not use swipe features like Tinder for communication start-up, where profiles are presented simultaneously. Happn offers several potential matches at once, allowing you time to go through different shapes and decide who to like. This takes some stress away from the immediacy of accepting or rejecting a profile and will enable you to build up more connections.
Finally, for those unsure of how to approach their Crush, "Flashnote" is another option. This is a feature where the contacting user can select an exciting detail from another user's profile and send a personalized message asking about it. This is similar to a customized ice breaker.
Happn

Website
Happn was designed primarily as a mobile app, and its location-based service requires that it be available on mobile. For this reason, the Happn application is available on iOS and Android and is free to install. The application is built specifically for mobile, is easy to use, and comes with every service Happn offers. Unfortunately, for this reason, the desktop version is used only for mobile sign-up.
Conclusion
Have you ever had a fleeting connection you wanted a second chance on? Have you ever been too scared to approach someone that seemed interested? If so, then Happn may be the ideal dating application for you. With a simple idea, it rekindles some of that old-school magic of a chance meeting with someone in real life.
By providing matches based on proximity, Happn could be that second chance to make a connection. And you never know who you might have passed in the street – it could have been the love of your life. Why let them get away? Make it Happn.