Dating app for Latino singles
100k Latino men and women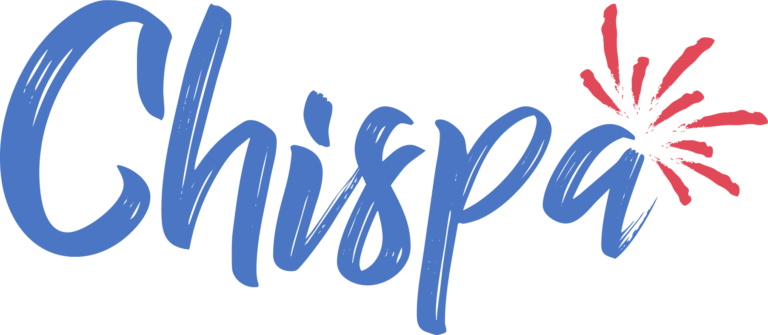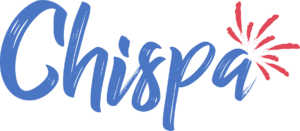 Are you a Latino single looking to meet and chat with other Latino singles? Look no further than Chispa, a dating app explicitly designed with Latino dating in mind. For those that don't speak Spanish, Chispa translates to "spark," which is fitting for a dating app. The app was created by the Match Group and Univision Communications, a Mexican-American media company with headquarters in Mexico City and New York. As the leading Hispanic media company in the US, it makes sense that they would team up with the Match Group, one of the largest online dating service companies.
It isn't clear how many users Chispa generates in the United States, but it's estimated that at least 100,000 members are signed up on the app. Members can choose to speak English or Spanish on the platform. In some ways, the app attempts to be the Tinder of Hispanic dating apps. The free version of the app allows you to register, create a profile, upload photos, match with other singles, and chat once a match is made. Like Tinder, you'll have to pay if you want more visibility and a greater chance of getting matched with more singles.
Can use in English or Spanish
Exclusively for Latino singles
Free version is sufficient
Young app with a small user base
Mostly for straight singles
1 MONTH
Per month: $1.99
Total: $1.99


5 MONTHS
Per month: $1.49
Total: $7.45


Signing Up for

Chispa
When registering for Chispa, there really isn't much to it. You won't be able to sign up by using your email address, but you can do it through your Facebook account or phone number by confirming your identity via SMS. If you choose the Facebook method of signing up, the app can link your photo and basic information so you don't have to fill it in manually.
If you attempt to sign in using a different device, the app will ask you to confirm your identity again through another SMS message. This is to weed out suspicious behavior and prevent bad actors from entering the app and creating profiles. While it might seem inconvenient at the time, you'll be glad Chispa goes through such measures by knowing the majority of accounts are real.
Member Structure
So, who's really signed up here? If you're living in the United States, you'll be happy to know that most of Chispa's members are locally based. You can find users from other Latin countries in Mexico, Central, and South America, but most of the member base comes from the US. There are also members from Algeria, Nigeria, and Ukraine. And you'll be glad to know that the gender distribution is evenly distributed, with 47% women and 53% men.
Because Chispa is mostly a free application, you'll find that the demographic is on the younger side, typically between 25 and 35 years of age. While it's possible to find other singles of the same sex, most members are straight men and women. So you might want to look for a less niche dating app with more gay members if that's what you're looking for. For those looking for someone to speak Spanish with, Chispa has plenty of like-minded singles that are open to speaking both English and Spanish.
Matching Process
For good or for worse, Chispa doesn't try to go above and beyond to distinguish itself from other dating apps. Its no-nonsense approach mimics the likes of Tinder and other dating apps with its roulette-style matching process where you swipe yes or no on profiles. That means there isn't much of a learning curve or fancy features that need to be explored. You simply create an account and start swiping. The app will take into account your current location and find you singles in your area, meaning you don't have to change your location every time you move or go on a trip.
If you think your profile isn't getting much notice, you can purchase an add-on "Boost" to get your face more visibility to other users. You can even go a step further with "Super Chips," which allows you to let someone know you like them without having to mutually match. Chispa claims that this feature increases your chances of matching by a whopping 30%.
Contact Options
Chispa is pretty cut and dry, you match with another single by mutually liking each other and then start a conversation. It's not rocket science. You'll notice that most of that app is all about visuals. That means that profile photos are your main source of knowledge about another single. There is some information provided, but it's not like more comprehensive dating sites that include personality questionnaires and background data. On Chispa, you can provide up to six profile photos and those are usually enough to get a conversation started. That's why it's important to provide conversation-starter photos to really get the ball rolling.
One feature that sets Chispa apart from other dating apps is the Tragos card game that you can play with other singles. We like this partnership the two companies made because it gives you a chance to do something fun with your matches, instead of the usual get to know each other babble. After all, a little fun and excitement can enable two people to get to know each other a bit better before meeting in person.
Chispa

 App
Available on both Android and iOS platforms, Chispa is a free app that you can download. There aren't a ton of bells and whistles so you don't have to worry about the app taking up a lot of space on your phone. The thing most people like the most is that it's easy to learn. There aren't any hidden features or clutter that need to be filtered through.
Conclusion
If you're a single Latina or Latino looking for friendship, romance, or long-term companionship, Chispa is a viable option. There are just over 100,000 members located in the US and that number is growing. As long as you live in a semi-populated area, you shouldn't have difficulty getting matched with other singles. Plus, the app is free to use, so there's no reason to not give it a try. Its basic design and easy-of-use allow you to get up and running in no time. However, if you're in an older demographic, you might want to consider a dating site or app with a larger pool of single candidates in our age bracket. That's pretty much the only thing we can knock about Chispa.