Coffee Meets Bagel
Review 2023
50 million matches and counting
90% of users seeking a serious relationship
In-Depth Review of


Coffee Meets Bagel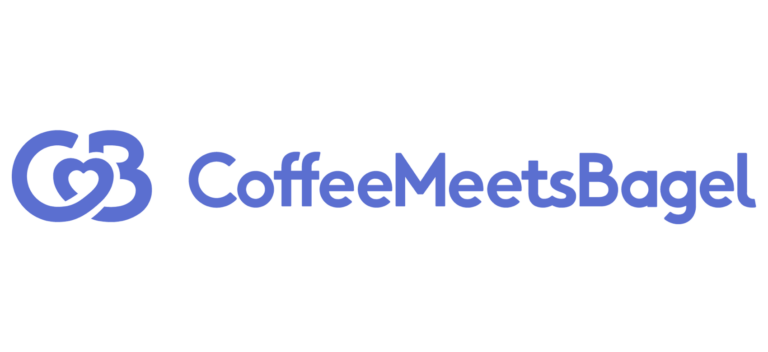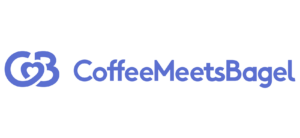 Looking for a quick hook-up? Sorry, you've come to the wrong place. Coffee Meets Bagel (or CMB, as the cool kids say) is for serious relationship seekers that tend to be in the sophisticated, young professional category. If you fall into that demographic and you're interested in going on quality dates, Coffee Meets Bagel could be right for you. However, you better not be in a hurry because you only get a limited number of matches per day on CMB. That's because their algorithm carefully sorts through potential candidates to find you the perfect match. So you'll have to put a lot of trust into the platform they've created.
On the flip side, people who are tired of endless matches with randos they have nothing in common with will love Coffee Meets Bagel. The platform is selective and you'll only receive messages from people you've matched with. That's why there are so many women on CMB. No more flooded inboxes with messages from countless men interested in everything under the sun. In fact, women outnumber men on the app 60/40. Those are good numbers for a free dating app where the likes of Tinder and similar apps have over 70% men.
Simple, easy-to-use platform
Simplifies the dating app process
Plenty of features with free plan
Only 5 matches per day
Fewer features than other dating apps
How Much Is

Coffee Meets Bagel

?
1 MONTH
Per month: $34.99
Total: $34.99


6 MONTHS
Per month: $20.00
Total: $119.99


12 MONTHS
Per month: $15.00
Total: $179.99


Signing Up for

Coffee Meets Bagel
First, you're going to have to download that app on either your Android or Apple device because CMB doesn't have a desktop version. If you have a Facebook account and you're willing to link it with your Coffee Meets Bagel account, then signing up is a breeze. Your Facebook account will provide your name, age, and photos needed to create a profile. Alternatively, you can sign up using your phone number. It doesn't take that much more time, you'll just have to fill in that information and upload photos manually. That might be preferred if you want to upload different photos than what you have on your Facebook page.
Because CMB tries to match you with like-minded individuals, the app wants you to provide the necessary information to help them find you that perfect match. That means you'll need to answer questions about yourself and provide 3 statements to describe your interests. "I am…," "I like…," and "I appreciate when my date…" are the three fill-in-blank statements that will be visible on your profile when visitors pay a visit. But don't worry, these aren't meant to be essays, each statement is capped at 276 characters. They're aware that not many people have time to sit down and read an autobiography for each profile.
Member Structure
The only way Coffee Meets Bagel can be so selective when matching singles is to have a large pool to choose from. Fortunately for them, millions of people have flocked to the platform—11 million, in fact. That increases your odds of getting matched with people that meet your criteria. However, you'll want to be in a big city because that's where most of CMB's members are located, especially places like New York City and Hong Kong (we know that's not in the US but the city does have millions of members).
While most dating apps attract a younger audience, Coffee Meets Bagel's demographic is a little more mature, between the ages of 30 and 49. However, that shouldn't dissuade you from signing up, as about 36% of their users are under 30 years of age, which is still a large number of singles.
Matching Process
CMB's matching process is a big part of its success. Instead of the typical swipe and match functionality, every day at noon, Coffee Meets Bagel gives men up to 21 matches. Men can either push "Pass," "Like," or "Priority Like."
Women, on the other hand, are shown men that "Liked" them and/or meet their criteria. This has made the app popular for women because as the founder says, "men love selection and women are selective." Once presented with a profile, you have 24 hours to decide to "Pass" or "Like." After that, the profile will disappear from your feed.
Additionally, there are coffee beans that can be purchased. Coffee beans can be used as currency to purchase more "Bagels," which is the name given to suggested matches. The "Priority Like" button will also cost you some coffee beans if you want to increase your chances of getting noticed sixfold.
Contact Options
One of the things we like about CMB is that you can attach a message to a "Like," and that increases your chances of matching by 25%, according to Coffee Meets Bagel. This allows singles to comment on a photo or interest to get someone's attention.
Another unique feature is CMB's texting platform, which only allows you to go back and forth with a match for 8 days. This prevents singles from messaging each other for weeks on end before actually meeting. And if you know anything about online dating, it's always better to meet sooner than later so you don't waste time with someone who isn't compatible in person.
Aside from those two chat features, Coffee Meets Bagel works just like almost any other dating app. Once you both mutually like each other, you can start chatting it up. Just make sure you start talking within 24 hours, or else your match will expire.
Coffee Meets Bagel

App
The CMB app has tons of features that are fun to explore. You can "Discover" matches outside of your criteria; you can "Give" one of your past matches to one of your friends or someone you know; you can "Take" a profile from the "Discover" area, which puts your profile in their daily matches; you can send someone a "Woo" to inform them that you are very interested; you can "Open Sesame" to reveal mutual friends of the person you matched with; you can even "Photo Lab" two profile photos to see which one performs better based on member voting. Those are just some of the many features Coffee Meet Bagel offers on its app.
Conclusion
There's a reason Coffee Meets Bagel has grown in popularity throughout the past few years. The founders have shaken things up a bit in the dating app world by offering features that haven't been done before. If you fall between the ages of 30 and 49, and you are a young professional in a big city, by all means, check it out. The app is fun to use and the matching process is impressive. Who knows, you might just find the right Bagel you've been dreaming of.