A lot of young people — especially young women — are interested in the idea of finding a so-called "Sugar Daddy." This refers to the idea of a younger person — again, usually a woman — finding an older, wealthy man who will lavish her with gifts and financial support in exchange for her company, and possibly with an understanding that the two will enter into a full sexual relationship at the same time. Situations and arrangements between sugar daddies and their "Sugar Babies" differ from person to person.
See also: What is a sugar daddy?
But how do these relationships come about? If you're a young woman hoping for a richer male boyfriend, how can you make it happen? Believe it or not, it's not just about chance meetings at fancy parties. There are ways to be more proactive in your search, and in this article we'll explain in more detail.
How to Find a Sugar Daddy
If you are searching for a sugar daddy, then it's important to have good ideas on where to look. Despite whatever you've learned from movies and TV, they are very unlikely to encounter you just by chance. So, here are some proactive ways you can use to find your own sugar daddy:
Online Sugar Daddy Platforms
Yes, there are actually quite a few sugar daddy websites out there, and they often operate quite differently from conventional websites. Some of them require sugar daddies to provide proof of their annual income or other sources of wealth, which obviously makes things safer for those aspiring sugar babies who are looking for genuinely rich men to take care of them. Below are a few examples of popular sugar daddy websites and apps, which we've picked to suit some common niches within the segment: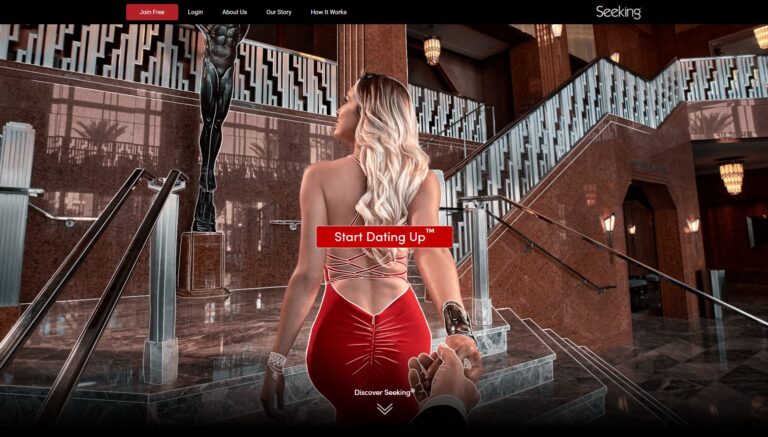 Seeking is a great overall choice, and it's free for women to join. It features solid verification measures to ensure that the platform is free from scammers, though it's not the absolute strongest (see EstablishedMen). Regardless, the platform attracts many great sugar daddy candidates, which has helped the platform become the standard "go-to" for many sugar babies and daddies alike.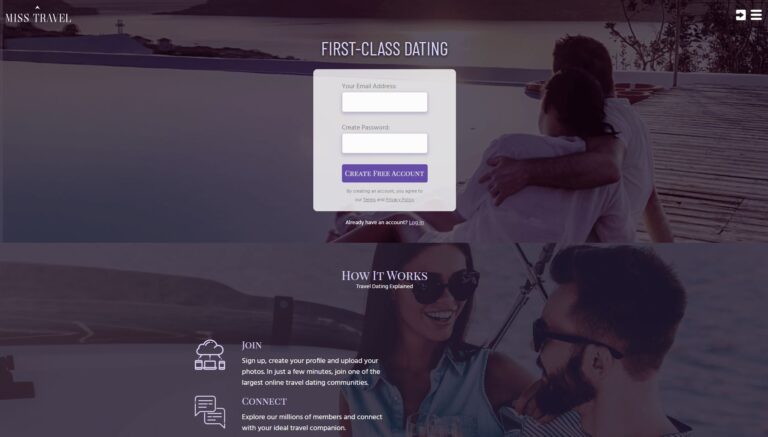 For those who want to find a sugar daddy for travel opportunities, this is the platform you need. It connects sugar daddies with young women who want to travel but perhaps can't afford the expenses. Women can set up their own desired trips, which sugar daddies then apply to join. It's certainly an innovative approach, and one that holds interesting promise for those looking to form a sugar daddy-baby relationship, even if just for a short time.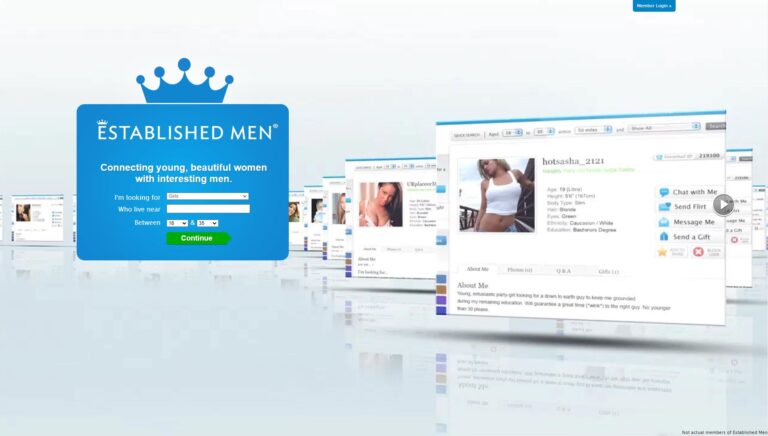 If it's verification of the sugar daddy candidates you're most concerned about, then this site will certainly quell those fears. It takes extensive steps to verify even each individual photo submitted by sugar daddies, not to mention their financial credentials. High-profile verified members also get notified when new sugar babies join, so making connections on the site can happen very quickly even when you're brand-new.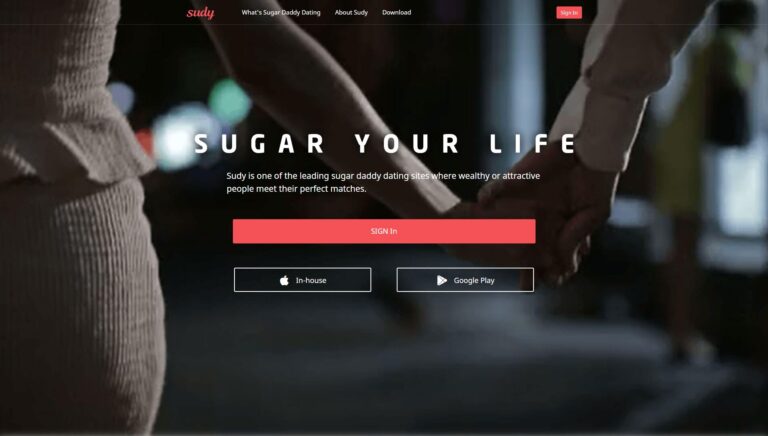 Finally, we have Sudy, which is the perfect place to start out your sugar baby lifestyle if you've never done this before. The platform has great resources to explain the sugar daddy-baby relationship, how to manage it properly, and what to expect, and so on. These can be great for those whose current knowledge extends no further than unhelpful stereotypes.
Black-Tie Events — Especially Charity Events
Wealthy single men will very likely attend various kinds of black-tie events, especially charity and networking events. If you're a young person looking to make connections with a sugar daddy who might also be a mentor in some way, then these are good places to start. You could volunteer to help at the event, or if you're an aspiring writer or journalist, request an invitation so that you can write about it. That helps you get in the door.
Personal Introductions
Depending on the friend or professional circles you run in, you might be lucky enough to get an introduction from friends, or friends of friends. It's not something everyone can rely on, but there's no harm in asking around if there are any connections to single, wealthy older men that might be interested in that kind of relationship.
Country Clubs or Golf Courses
Another solid approach to meeting sugar daddies socially is to go as a guest of other friends to country clubs or private golf courses. The more exclusive, the better, but virtually any members-only country club, regardless of exclusivity or prestige, will have a glut of wealthy male patrons. You might attend club events as a guest, go there for lunch or to the bar, or to play golf yourself.
Top City Nightspots
Finally, sugar daddies may be older in years, but the single ones invariably still enjoy their time at some of the top city nightlife spots such as trendy bars and clubs. Find where the hottest locations in town are and get there yourself. If there are cover charges or expensive drinks, consider anything you spend as a potential investment in meeting the sugar daddy of your dreams. If you look the part, and are alone or at least apparently single, it won't take eligible men long to pick up on your presence.
How to Know If a Sugar Daddy is Real
Next, there are genuine concerns among many that some sugar daddies might not be who they claim to be. Some of the online platforms we mentioned will take steps to verify photos and wealth claims, but can you ever really be sure? Regardless of whether you meet them online or in-person here are some ways to ensure your sugar daddy is the real deal:
A Detailed and Authentic Online Profile
For those exploring online channels, the first and most promising sign should be a clear, detailed, and verified online profile. You can try reverse image searching the profile picture if the platform you're using doesn't contain any signs of photo verification. If the profile is well-written, straight-forward, not written in all capital letters, and gives thoughtful details about the man's personality, lifestyle and whatnot, then you're off to a good start.
They Invite You Everywhere
Next, if you're meeting someone in person, then the best way to make sure they're for real is to see whether or not they're footing the bill at the places you go to. Do you see them signing restaurant bills or having cards swiped? Do you see any pushback or suspicion from the restaurant or hotel staff? Are polite but concerned-looking managers holding stacks of receipts hovering nearby? If everything seems in order, then you can have more confidence that they're for real.
Other obvious signs of genuine wealth would be a nice car that has signs of being used (thus not rented for the night), as well as designer clothes and shoes, expensive watches, a nice (and not tacky) aftershave, and also a sense that he is recognized in the nice places that he takes you too. If he is treating you to a luxurious dinner at what he says is his favorite restaurant, for instance, he might be known at that place, and greeted with familiarity by the manager or host.
They Don't Ask for Your Bank Details Straight Away
A weekly or monthly allowance is often part of the arrangement between a sugar daddy and his sugar baby. A genuine sugar daddy won't, however, ask for those bank details right away when you first connect online. That's actually a real red flag, and suggests you might be talking to a scammer.
The more typical sequence of events might be that you chat with a sugar daddy online, make a connection, agree to meet up somewhere, deepen the connection some more, and only then start talking about any kind of arrangement with allowances and whatnot. Be wary of the former kind while chatting with prospective sugar daddies online.
Good Treatment is Consistent
Finally, another good sign that your sugar daddy is on the level is that you enjoy a nice, persistent and unchanging pattern of good and respectful treatment. There are some less savory characters who might entice sugar babies in with gifts and luxury treatment, only then for things to turn sour on a dime. When things are consistent and steady, then you have a great sugar daddy.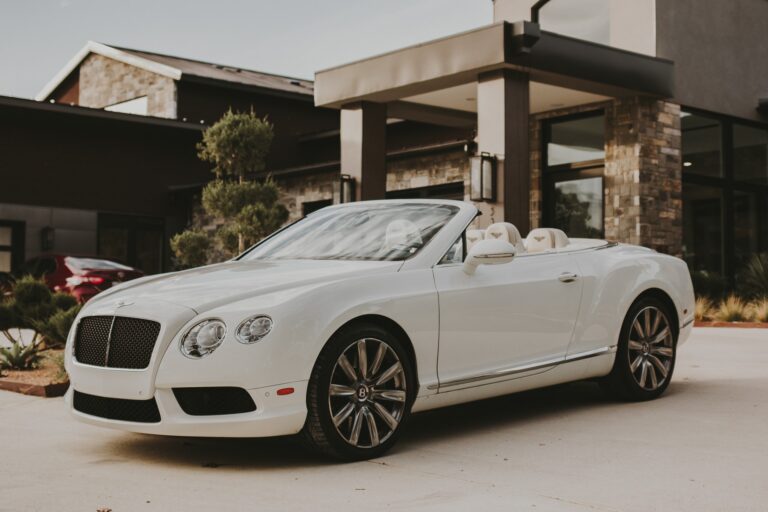 How to Talk to a Sugar Daddy
Finally, let's look at some points on talking to a prospective sugar daddy. If it's your first time looking for one, the things that you might talk about can seem strange and awkward, such as the idea of you as a sugar baby requesting an allowance from your sugar daddy so you can pursue your interests or keep yourself in a comfortable manner that he introduces you to. Here are some useful tips:
Be Open and Honest
A sugar daddy and a sugar baby have to, first and foremost, maintain open and honest communication between the two of them. Without this, nothing works and one party will invariably end up feeling slighted or hurt. This is a unique kind of relationship that greatly benefits all parties, but only when it's done right.
As a sugar baby, you should communicate your wants and needs, and talk to your sugar daddy about how you'd like your relationship to be. If they agree with all your points, and you with theirs, then you can have a very happy, enjoyable and even productive relationship together. The two of you might actually even accomplish things together. It's not unheard of!
Show Interest: Ask Them Lots of Questions
A sugar daddy is typically quite a proud and successful man of means. It doesn't hurt to stroke the ego a little bit, asking him questions about his life, his successes, and his glories in life. A sugar baby who's genuinely interested in something that matters to the sugar daddy is a huge bonus. The one person who's even better than the gorgeous young girl who's into you is the gorgeous young girl who's into and has something in common with you.
Keep Conversation Light and Easygoing
At the center of the sugar daddy-baby relationship should be fun and enjoyment. That being the case, conversations should stay light and breezy. Avoid heavy topics like politics or religion, and maintain an easygoing atmosphere. Exchange jokes and funny stories; have a drink together (or two), go swimming in the pool, get massages, or enjoy time in the bedroom. Conversation never needs to get heavy when you're having fun.
Don't Be Afraid to Reopen Discussion on Your "Arrangement"
If you've been with a sugar daddy for some time, it's possible that circumstances change and you might need to revisit your arrangement and talk about it more. A good sugar daddy is smart enough to know that everything changes. It might be that you have less time to see them, or that you want to move on to focus on your work, or perhaps pursuing a different kind of romantic relationship elsewhere. Regardless of what it is, never fear opening up the topic of discussion with your sugar daddy.
Dial Up the Flirt
In general, maintaining a flirtatious and playful tone when talking to your sugar daddy is always a good policy. It's meant to be a relationship mostly focused on fun and companionship, and so flirty tones go a long way to keeping that going. Call him handsome; tell him you miss him; send a few suggestive texts or photos every now and then…the hotter you keep it, the longer the fun will continue.