How Much Are Dating Websites?
While the world of online dating may have existed somewhere in the fringes of the dating world in the past, it is now quite firmly in the mainstream with some 40 million Americans making use of online dating services in one form or another.
The current space is dominated by dating and hook-up apps such as Tinder, Grindr and others. These apps are free to download, but also come with "freemium" style in-app purchases. The top access-all-areas package for Grindr users is now $300 per year, for instance. Before these apps came along however, those engaging in online dating had to use one or more of many dating websites. The big players have traditionally been eHarmony, OkCupid, Match and others.
In this article, we specifically want to look at how much these services cost their users, and then consider if it's really worth it in the current dating climate.
Dating Website Vs. Dating App – What's the Difference?
Let's first be clear on the difference between the two types of platform, websites and apps. When we talk about "dating websites" we are referring to those platforms that have to be accessed via a web browser such as Google Chrome or Microsoft Edge. You go to the page, log in, and manage your profile not unlike you would do so with a social media account. You have an inbox, matched profiles, and so on.
A dating app is one that works via a smartphone application. It requires an Internet or data connection to work, but doesn't require a browser. The app opens on your phone, where you can see profiles of other users and connect with them in whatever fashion is employed by that provider. Some use the "swipe left, swipe right" system, where others allow you to connect with anyone visible.
Dating apps are quickly gaining popularity, mostly because of the convenience factor. It's true that both apps and websites mostly feature a basic free version where one can enjoy connections, profiles and features without ever paying. Those who choose to pay more can access more features, but it is optional. The most popular thing about Apps, however, is that they are just right there on your phone, allowing you to easily check them any time, unlike websites which require you to be at your computer to get the most out of it.
How Much Are Dating Sites, On Average?
So, if you're using a dating website. How much, on average, should you expect to pay? Most of the platforms out there use some kind of monthly payment as a model, with most offering discounts if you purchase 3-, 6- or 12-month packages.
At the high end, such as eHarmony, you can expect to pay $65.90 for a single month of membership, or $13.95 a month if you sign up for a 24-month membership. On the mainstream general dating sites, that's representative of the premium price. You can also get more affordable options, such as OkCupid, which is $7.95 for 1 month on a basic plan, and $24.90 for premium, or $3.95 a month if you sign up for a 6-month basic membership, and $19.90 for 6 months of premium.
eHarmony and OkCupid represent the premium and budget ends of the spectrum, but there are myriad sites in between offering more focused connections — e.g., places to meet people of specific ethnicities, interests, locales, etc. — that price themselves in a similar way at all prices in between.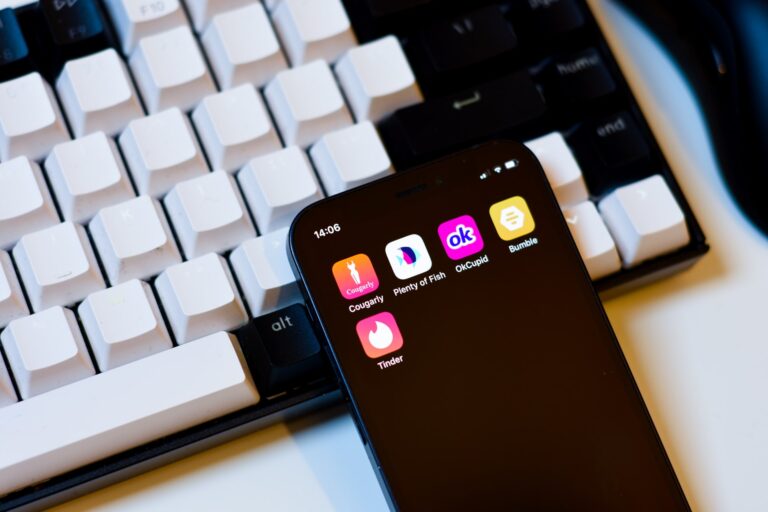 Why Do Some Dating Sites Cost So Much?
Looking at the difference, there is a very apparent price gulf between sites like OkCupid and eHarmony, but why is that? What factors affect the pricing of these sites?
Features
The first factor is the scope of features and what the platform promises to deliver to its users. Basically, the more features that there are on the site, the more likely the price is to be at the top end.
Take eHarmony, for example. It offers users many great features including anonymous browsing — a huge plus if you're a shy person — not to mention unlimited matches, one of the most in-depth matching quizzes/algorithms, very few (if any) scammers (more below), very detailed profiles and a built-in membership of serious relationship seekers. As a combination, it adds up to a heftier starting price.
Specialization and Target Market
First, smaller target markets tend to mean higher prices. Sites that cater to certain niches can be affordable, but many fall into the higher price category, such as Christian Mingle, for instance, which starts at $49.99 for 1 month, and $24.99 per month when signing up for 6 months.
Second, the apparent target market also seems to have an impact on price. Sites like eHarmony promise meaningful and potentially lifelong connections to its users. They market to people who are looking for something serious as opposed to people seeking casual fun. The big promises behind the eHarmony page seem to contribute to its higher cost. Those more general platforms offer a wider range of prices to suit different audiences.
Brand/Success Rate
Sites that claim to have a great track record and to have built many great matches will invariably charge more than newer ones who will offer special discounts and offers to attract more users. The long-established pages tend to have more expensive packages, therefore, because their brand seems to demand it.
Deterring Scammers
One final factor that greatly affects price is their ability to minimize the number of scammers that are operating on the platform. One of the reasons so many people — especially women — are willing to pay the eHarmony fee is because they are scared of becoming victims of catfishing scams, or they are so sick of encountering scammers on other platforms that they want  a hassle-free experience.
Dating website scams are sadly all too common, but it's logical to presume that given the rising awareness of these scams that the perpetrators are less and less willing to risk the fees to set up profiles when they can more easily find targets for free on other platforms. Those scammers are nothing if not frugal.
Are Any Dating Sites Totally Free?
The vast majority of the most famous and reputable dating sites are free to join and allow limited free access to their members. To get the most out of them, however, one generally needs to purchase a premium membership. Dating apps for smartphones are generally more usable in their free modes, though they also offer premium memberships that do unlock many more features on the app.
See our comparison of the best free dating sites here
Among the many big-name sites, Match is probably the one that is most generous with its free profiles, allowing you to chat freely with all top picks that match your profile. For many, that may produce all the results they need. For those in the mood for more of a hookup rather than full-on dating, sites like BeNaughty offer a good free platform for chatting and flirting.