Tinder: A Guide to an Online Dating Phenomenon
If you were to ask the question "What is Tinder" to most people under 35, you might get strange looks, or they might even laugh at you, thinking you were pulling some fantastic feat of irony. Tinder is nothing short of an online dating phenomenon, and while not absolutely original in its format or category, has certainly set itself as the gold standard for the modern online dating app.
In today's blog, we'll be taking a closer look at this now seemingly ubiquitous app, what it's all about, and what makes it tick.
What is Tinder?
Let's start at the beginning. Tinder is a very popular global online dating app that was first launched back in 2012. With just 10 years under its belt — compared to almost 30 from web-based competitors like Match — Tinder has quickly established itself as one of the "go-to" apps for any and all people looking for dates, hook-ups, and relationships. While Tinder is often associated as a heterosexual dating app, it also serves LGBT users, making it something of a universal platform.
Tinder works as a smartphone app which users simply download and install for free from their respective app store. They can then set up a profile and start "Tindering."
How Does Tinder Work?
Tinder boasts a number of features, and has added many interesting functions since its first launch, but it is best known for the "swipe and match" style of browsing that it offers. Other platforms in other countries have since copied the idea, but the "swipe left" or "swipe right" idea does originate with Tinder. In fact, they patented the idea!
The basic idea behind Tinder's swipe and match system is that users will view others' profiles, usually selected from profiles who are near to their current location. Upon viewing, they make a choice: swipe left to reject, or swipe right to "like" another profile. Let's say User A swipes right on User B, and later in the day User B swipes right on User A, then the two will be "matched" and can start chatting.
If User B swipes left, then no match occurs, and no one is really any the wiser as to who really likes whom. Everyone can move on and focus on the matches they do receive. It's a simple but highly effective system. Of course, it's also meant to enhance safety and prevent the onset of unsolicited messages, as can happen with other popular dating apps.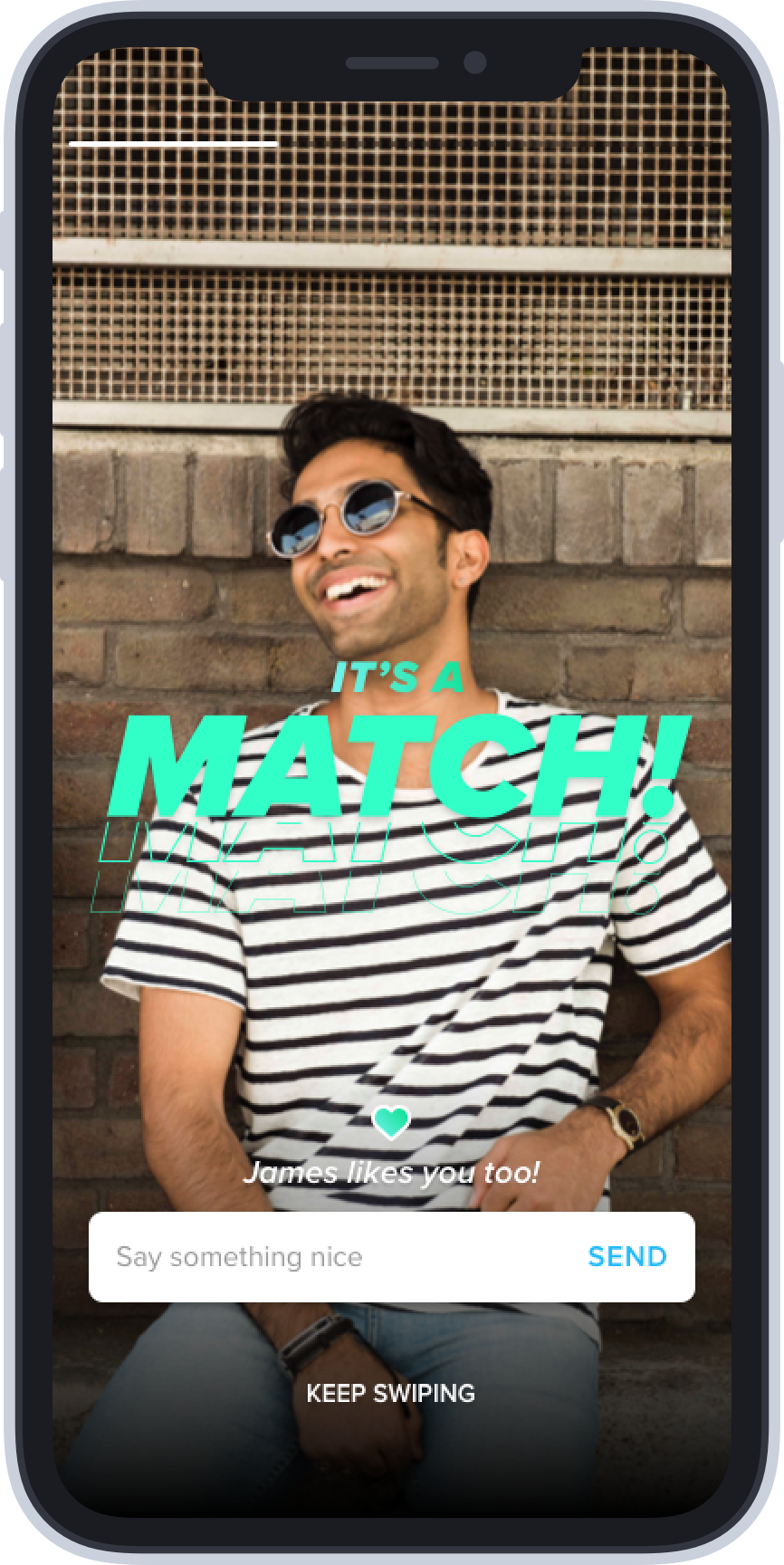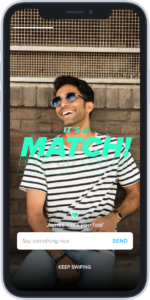 How to Use Tinder
Here's a basic step-by-step guide on getting started with Tinder, and how to use its basic functions.


Step 1:
Download and Install
Tinder is a free app that is available on all the major app stores such as Google Play and the iOS App Store. Due to the popularity of the app, you're quite likely to find it sitting at the top of any app store section on dating. You might even find it high up on the general app charts. Download the app and let it install onto your phone. This is the easy part…not that it gets much harder, to be honest…


Step 2:
Basic Information
When opening the app for the first time, you need to set up your profile and bio. Ultimately, you can put as much or as little detail into your bio as you want, but certain information that the app needs includes: your current location, your gender, your age, your preferences on sexual orientation and gender, and also your preferences regarding distance of potential matches from your current location.
Beyond this, there's space to write more about yourself, and it's good to be as open and forthright as is safe — IE, not revealing key personal details like your address or phone number — to allow others to get a better idea of who you are as a potential dating or sex partner.
You should also supply a genuine photograph for your profile. It needn't be overly sexual if you don't feel comfortable with that, and nudity is against the platform's guidelines for profile pictures, anyway. Obviously, showing off a good body or other features in a subtle or suggestive way can be a good way to get more matches, but for most people, a simple, natural, non-posed picture of you always works best.


Step 3:
Start Swiping
Once your profile is set up, you can start swiping left or right. You should remember that it might take some time for matches to start rolling in when you're brand new, as your profile has to circulate around to the user base first. In many cases, however, it doesn't take long for the matches to start rolling in.


Step 4:
Match and Chat
When you match with another user, you can start chatting with them, at which point you are able to share more pictures and other details with them at your own discretion. Rules and recommendations when it comes to chatting on Tinder are no different than chatting on other websites and apps, past and present.
The biggest and most important rule is not to share your personal data and information with strangers on these platforms. It's also not advisable to share in nude or sexual photos until you have built more trust with your new contact.
How to Start a Conversation on Tinder
To start a conversation on Tinder, you have to first make a match using the swipe system that we have mentioned above. When you get a match, you'll have an option to start a conversation. To get started, choose the match you wish to talk to from the left side of your screen, and then click at the bottom where it says "type a message." Enter your message and then click send, it's as simple as that.
But what sort of things should you say? Here are a few quick Do's and Don'ts:


Do's and Don'ts for Tinder Conversation
Do – Compliment them on their profile photo
Do – Send something unique and a bit flirty as your first message
Do – Keep conversations light, simple, and straightforward
Do – Speak with honesty and candor


Don't – Leap straight into heavy sex talk
Don't – Ask for personal information
Don't – Leave greetings left unreplied for too long
Don't – Wait for them to make the first move; you matched already, so go for it!
Don't  – Rush into sharing additional contact information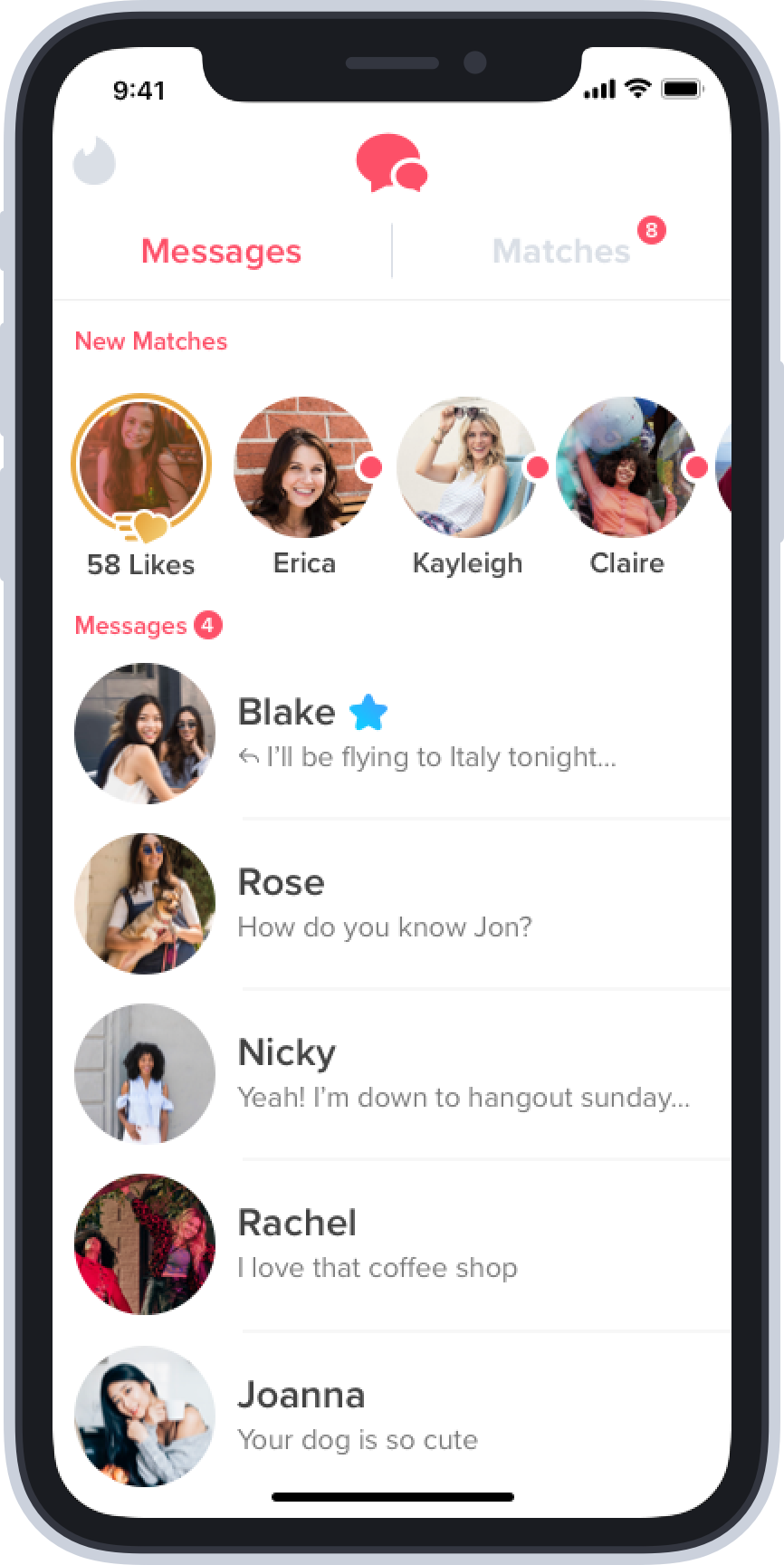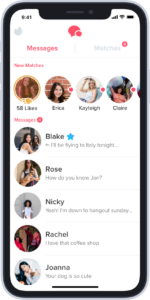 How to Unmatch on Tinder
One of the flaws in Tinder's system is that matches are based almost entirely on appearances and first impressions. That being the case, it's entirely possible that after talking to someone for a few minutes, you might find that your right-hand swipe was something of a mistake. Users needn't fear, however, since it's easy to unmatch with another user.
All you have to do is open your chat window, and then hit the shield icon if you're an iOS user, or the ellipsis (three dots) icon if you're an Android user, and press "Unmatch." If your action is based on some very bad or unsavory behavior from the other user, you can also report them. Once you are unmatched, they can no longer contact you.


How to Get and/or Cancel Tinder Gold or Other Subscriptions
Tinder works a bit like a "freemium" app, where it's free to download but there are "in-app purchases." In the case of Tinder, the in-app purchases include premium packages that unlock new features. Interestingly, Tinder also features different prices depending on your age, with one price for those under 30, and another for those over 30. Tinder currently operates the following user levels (pricing depends on monthly payment plan):
| | | |
| --- | --- | --- |
| Tinder | Free | Free (30+) |
| Tinder Plus | $1.67 – 4.99/month | |
| Tinder Gold | $5.00 – 14.99/month | $10.00 – 29.99/month (30+) |
| Tinder Platinum | $6.67 – 19.99/month | $12.50 – 39.99/month (30+) |
With regular Tinder, you can just match and chat. Upgrading to Tinder Plus gives you bonus features like unlimited likes, hiding ads, and more. Tinder Gold allows you to "Super Like" someone (among other benefits), which sends that like to the other person as a notification. This speeds up your potential match with that person as it pushes your profile to the front of their queue for matching. Tinder Premium adds further benefits, such as being able to message someone before matching.
If you ever regret signing up for any of these subscriptions, they can be canceled with immediate effect, but the typical model is that there are no refunds, unless you made your purchase through the Tinder.com website or through Tinder directly. When it comes to refunds, these apps try to make things fair by allowing you to use your premium features even after canceling for the entire period that you've paid for. So, if you've paid up to July 2022, but canceled in May 2022, then you can still use your premium features until July 2022 when it will finally expire.
Below are instructions on cancellation:


iOS
Go to your iPhone settings and then tap on your profile name to open up your iOS user profile. Once inside, you should see a button for "Subscriptions." Press on that and you'll see a list of all your active and canceled subscriptions. Select your Tinder subscription and then press as prompted to cancel.


Android
If you use Google Play, go to your Google Play account, and then go to Menu > Subscriptions and select the Tinder subscription you wish to cancel.
If you use the "direct credit card" option, then open up your Tinder app, tap on the profile icon, and then select "manage payment account" before pressing "cancel subscription."


Tinder.com
For those who registered at tinder.com, they need only visit and login to the website, click on their profile icon, followed by "manage account" where they can then choose whether to cancel the auto-renew feature, or simply cancel the subscription.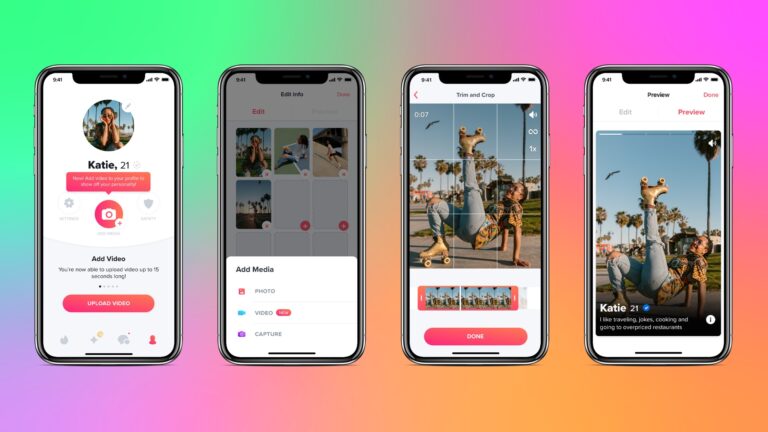 How to Delete Tinder
Perhaps you've met someone very special and you're now ready to delete Tinder. Maybe you and your new partner are going to do it together as some kind of symbolic ritual. You might also just be sick of the hookup culture, be having no luck on the app, or have found something better…whatever your reason, deleting Tinder is a simple matter.
There are 2 steps that one should take for the most effective deletion:


Step 1:
Delete Your Tinder Account
This has to be done from within the Tinder app itself, or on the web platform tinder.com. You go to your profile, and then settings. Scroll down to the bottom and you'll find a control to delete your account. Go ahead and press it, and proceed as prompted.


Step 2:
Delete Your Tinder App
Once your account information is deleted you just have to remove the app from your phone. For an iOS device, you can just long press on the Tinder app icon and wait for it to start jiggling, at which point you can hit the "x" icon and remove it. On your Android device, you can visit the Google Play store, head to your profile, and then go to "manage apps and devices." From there you can uninstall Tinder, and any other app you want to permanently remove.


Why 2 Steps?
If you just delete the Tinder app, then your profile will remain both active and visible within the Tinder ecosystem. For some, that might be preferable, depending on the reason that they're deleting the app. Some people delete the app just to take a break from it, but might reinstall it later. In that case, skipping the first step is a good idea, because then you don't have to re-enter all your profile info when you come back. For those who want a more permanent removal of their presence on Tinder, both steps are required.
What is "Swipe Surge" on Tinder?
A Swipe Surge is a period of time when user activity on Tinder in your area is reaching its peak. In other words, large numbers of users in your area are logging on and swiping. According to Tinder's own information, a Swipe Surge period increases your match potential by 250% because viewing and swiping activity is up 15-fold.
These surges can occur at any time of day, but if you keep push notifications for Tinder switched on, then the app will inform you of when such surges occur. This will allow you to log on and start swiping at the right time.


Tinder: Names, Photos and Verification
Those thinking of joining the Tinder platform should be aware of its rules regarding names, photos and verification. Let's start with the issue of your Tinder profile name. This name is something you have to choose very carefully, and think about before submitting. Why? Because you won't be able to change it once you have set it up. The same goes for your age. Once these are plugged in, they remain. The only way to change your Tinder name after the fact is to delete your profile and start again.
Now, for photos. Earlier in our blog, we discussed the recommended guidelines on how to post a profile pic, but there is more you can do with that, too, namely photo verification. To combat the problem of people using fake profile images, users have the option to verify their main profile image so that other users can have confidence that they are who they say they are.
To get verified, you just have to follow these steps:
Open your Tinder app and tap on your profile icon
Tap on the gray checkmark by your name and age
Select "Verify Your Profile"
Take a selfie that copies the pose that Tinder requests of you
Check your image, and then submit for review
Repeat the previous two steps one more time
You'll then be notified as to the success or failure of the process. It's important that your original profile image is clear to allow the verification to happen more easily and effectively.


Conclusion:
Is Tinder Worth It?
In the end, does Tinder bring a net benefit? Ultimately that really depends on the expectations you place on the app, and how much you do to make your experience on the app successful. Engaging positively, supplying good photos and information about oneself, and interacting well with other users should all generally add up to a positive experience overall.
One of the better aspects of Tinder is that you don't need to fear the pangs of pain that come with an open rejection. If you use an app such as Grindr, for instance, you have to roll the dice on whether or not someone will like you back by tapping or messaging them directly. This can result in harsh replies, "Not interested," or "No way!" All of this can be awkward and painful.
On Tinder, it doesn't matter so much if you don't get a swipe back, because there are many others with whom you can match. When you get a match, you can have confidence that the other person liked you just as you liked them. That can help make the overall user experience more positive, and give users more confidence.