Safe Online Dating: What is the Safest Dating Site?
The growth and spread of online dating has raised many questions and concerns, none more prominent than those of the safety of the entire idea. It didn't take long after the launch of early dating platforms like Match.com back in 1995 before people realized the potential for risk, sometimes even potentially life-threatening risk.
In this article, we are looking at which dating sites have taken the best and most effective measures to curb these risks and create a safe online dating space for their users. Many of the most popular users boast user bases in the tens of millions, so that's a lot of individuals and their data that need protection.
Background:
What Are The Risks of Online Dating
Personal Data Issues
Issues of personal data safety and loss are numerous in the world of online dating. First of all, one has to trust that the dating platform itself is secure enough to contain and protect certain key details of yours such as your email, username, password, etc. Since most platforms also feature some kind of paid-for premium content, then protecting this saved payment information is also critical.
On top of that, there's a constant risk that other users might hack your account, or find other ways to steal your personal data and commit fraud or identity theft. Sometimes, they may even find ways to make you willingly hand over key information, or even send them money, which brings us to the next prominent risk.
Scammers
Fake profiles, liars, charlatans and so-called catfishers are all over the Internet and their scams are getting increasingly elaborate to try and hook in potential victims. The latter of these, 'catfishing' is one particular risk that affects middle-aged and older women who are targeted by men with fake profiles usually furnished with images they've downloaded from other sources, or photoshopped. A whirlwind online romance follows, and it's not long before the "profile" is asking for money or other information.
We've published articles before on how to spot and avoid scammers, so if you are unfamiliar with the world of online dating scams, that article could be worth a read!
Dangers of In-Person Meetings
Next we move to physical dangers, the most prominent of which is the danger that someone you met online arranges with you to meet in-person, but then uses that opportunity to perform some criminal act, such as assaulting you, stealing or damaging your property, or worse. Clever online operators might use in-person meeting requests to learn the location of your neighborhood, or even an exact address and/or phone number. This is a danger that affects everyone, but disproportionately impacts women.
Sharing "Adult" Material
When the conversation turns to the racy and erotic, it's common for people to start sharing private, and very personal photos. This carries many risks, depending on how exactly the information is shared. Unscrupulous users may take your photos, videos and other content and attempt to use it as material for blackmail or other terrifying acts. They may claim that they will share it on your social media, or with your workplace, or just put it up online for all to see…unless you pay them.
This is just one example of risky scenarios that can emerge when getting in too deep in the world of online dating and information sharing.
Chat Histories
Following on from the previous point, even if you're cautious and don't send any racy photographs, your words and chat history might become incriminating enough that it might be used against you by another online user. What can sometimes happen is that people meet online, exchange many months of all kinds of topics, including personal secrets, which may then be turned against that person if the relationship goes south.
It's critical to remember that unlike a conversation in real life, the words you type and send online are recorded somewhere forever, or seemingly forever. There's a record of everything you've ever said online.
Risks to Teens and Young People
Finally, there's a significant risk to young people in the online dating world, and especially teens who might circumvent age controls to access dating sites and apps, only then to become victim to groomers and predators who prowl those online parts looking for impressionable young people to exploit, and possibly even abuse or assault at some point. Gen-Z teens are also very loose with their personal information and photos, having grown up as the first generation truly immersed in social media from childhood.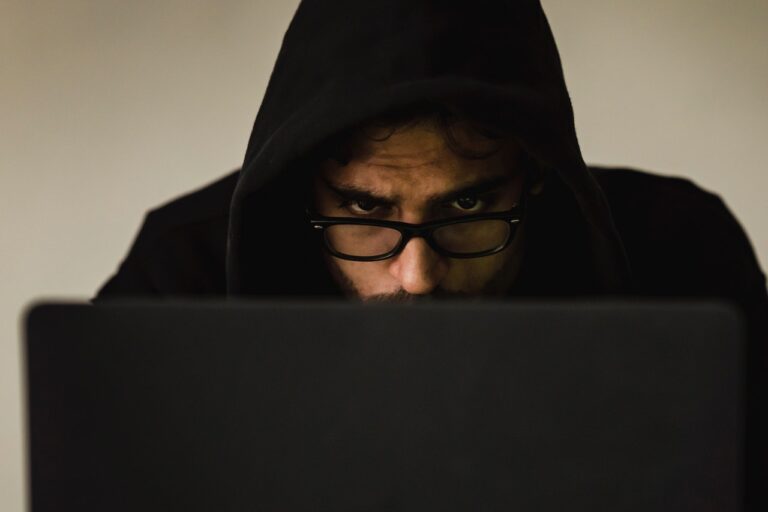 Which Dating Sites and Apps Have Strong Security Features?
Let's now take a look at which sites offer strong security features that can mitigate some of these risks. We'll focus on the ones that have the biggest user base.
With about 40 million users on its huge international platform, Match has had to adapt quickly to the security and safety needs of its community. Some of the latest additions include a partnership with Garbo, which adds the functions of getting free background checks in the app, as well as a Date Check-In tool, which notifies 3 personal contacts of the user the time, date, and the location of a first date that user is having with someone.
Match also demands that people's first names be provided on registration, combined with a registered and verified email address, phone number, or social media account. They also make use of verification codes sent to each person to ensure they're not bots, and all accounts require an authentic photograph for the profile picture. Moderators on the platform check all other content and pictures before they are approved for publication, too.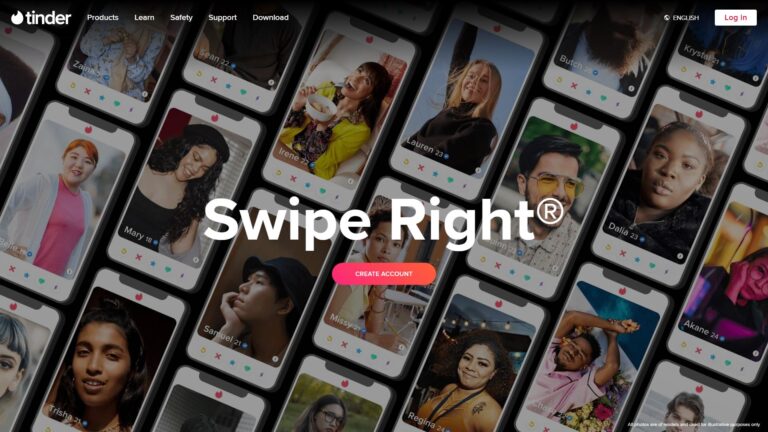 As an app that has become closely associated with hookup culture and the sometimes frowned-upon youth culture of instant gratification and transactional sex, Tinder was one that was a particular cause for concern when it came to safety, particularly that of its female users. To address these concerns, Tinder has created a very impressive and comprehensive "Safety Center" section for each personal profile.
On the main profile page, there's a button on the right-hand side with a shield. Users need only push this button to open the Safety Center. Inside, they'll find 3 subsections: Guide, Tools, and Resources. "Guide" includes all kinds of useful information, as well as tips, quizzes and other content regarding sexual abuse, harrassment, consent, safety advice, and much more. This is especially good for younger users, perhaps just turned 18 and still relatively inexperienced in the world.
"Tools" includes functions that help you respond to risky or even dangerous situations. Tools inside include reporting other profiles, getting photo verification of another user, rejigging your privacy setting, unmatching other people, and an SMS message line to use when in some emergency or crisis situation. "Resources" will give you numbers and hotlines to various support services for things like sexual assualt, domestic violence, and even medical connections such as Planned Parenthood.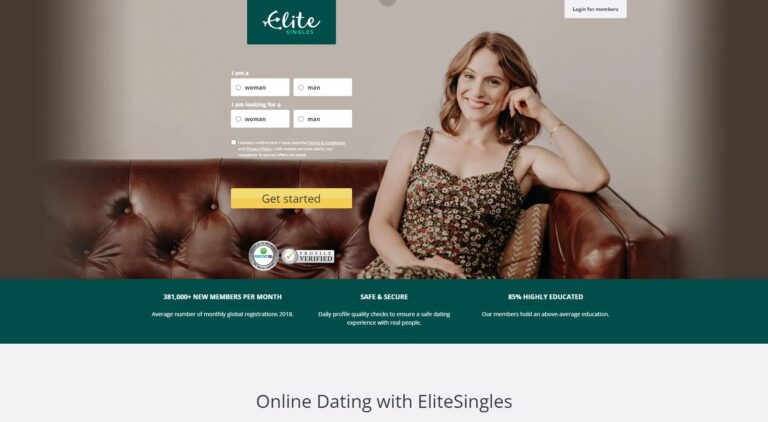 Elite Singles is not the cheapest platform out there, though it is more affordable than the women-oriented professional network "The League." Its premium nature and high standards of its educated and professional clientele make demands for decent security all the more stringent.
To that end, Elite Singles first of all requires that only paid members can view others' photos and/or send messages to other users. Basic users don't have these functions. This prevents catfishers and scammers in particular from initiating conversations, and smart and savvy users can steer clear of any suspicious profiles using their knowledge of online dating red flags.
The more premium prices on Elite Singles also help to deter many unsavory characters, who might rather take their chances with a larger user base on a cheaper or even free platform.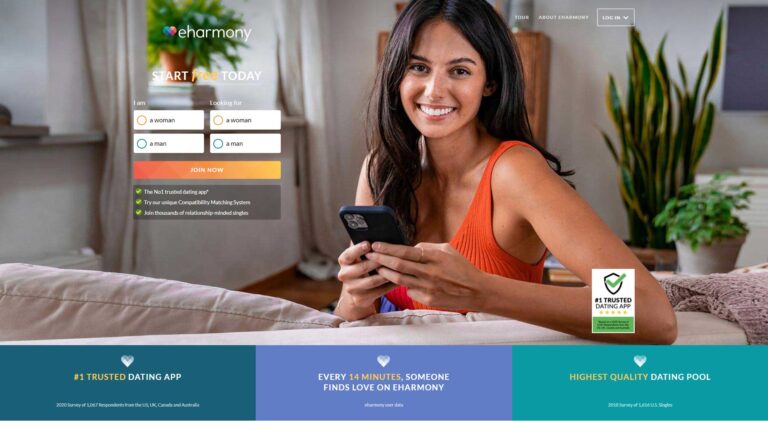 The marriage-focused eHarmony dating platform takes pride in its ability to deter fakers, scammers and other unsavory characters through its main two-pronged defense. The first prong is the sign-up compatibility quiz that must be completed in full before a profile can be successfully registered. This can take up to 20 minutes, and some of the answers even require original written answers, and are not just multiple choice. Moderators are able to see when people, perhaps, are just clicking randomly, or perhaps clicking whatever box appears in the same corner for each question to speed things along.
Should you complete the quiz and fool the moderators, you come to the second prong, which is one of the most expensive pay walls of any online platform anywhere. The lowest-available tariff requires users to pay 2 years up front, working out to $35.90 a month, or $861.60 in total. Even a 6-month blast costs $395.40 ($65.90 a month). These prices are usually enough to deter bad characters, who'd rather take their chances somewhere else.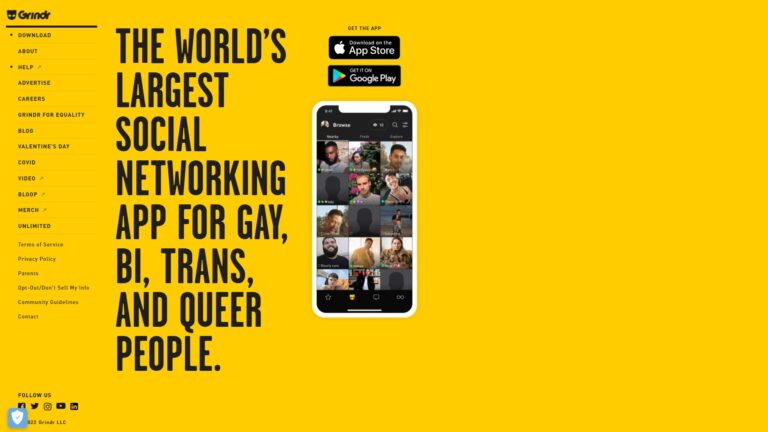 Back in 2019, Grindr announced additional safety measures to protect members from various online threats and risks. As a men-seeking-men platform, it's common for users to assume their physical safety generally isn't threatened, but of course it can be, as can one's data security and more.
New features introduced in 2019 include users' ability to now "unsend" messages that they'd send to the conversation. This is useful if one sent a message perhaps revealing a little too much and then instantly regretting it. Typically there's a 2-minute window during which time the message can be recalled. The same goes for erroneously sent images or other content.
Other features include the use of automatically expiring/deleting photos that will "self-destruct" after being opened for a few seconds. There is also screenshot blocking for photos, profiles, and chats, that can help prevent identity theft, as well as blackmail and other shady tactics.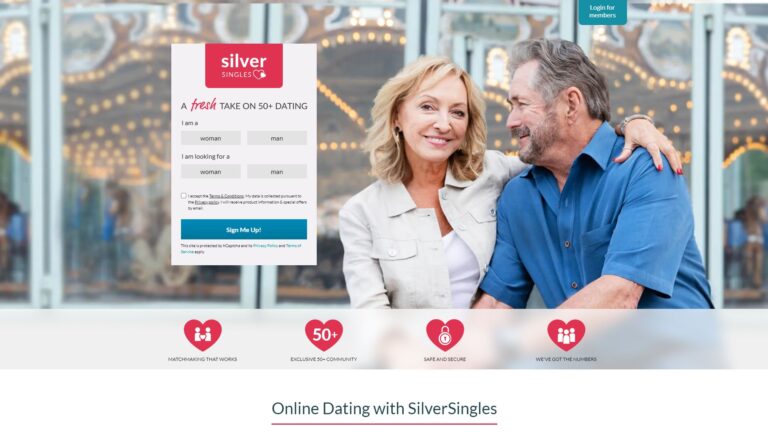 This is a well-known platform for mature singles of age 50 or more. It has just shy of a million or so users, so it's still a fairly large community. Older users are often targeted more by scammers because there's a perception — and sadly often an accurate perception — that older users are less familiar with scammers' tactics, and thus make easier prey.
Silver Singles protects its members by requiring verifiable information to be used during registration only, and restricting the message feature to Premium users who have bought at least 3 months on the platform. Once again, with so many free apps now available, paywalls are proving to be a good way to deter many scammers, though not all.
What to Look For in a "Safe" Online Dating Platform?
Profile Verification Steps
First of all, the most basic steps that a platform can take is to ensure that all users have to verify their identity with valid email addresses and/or social media accounts. This isn't necessarily a sure-fire method of protection, as fake accounts for both social media and email can easily be created.
For this reason, tighter verification steps will include binding a valid cell phone number, as well as submitting a verified profile photo, probably using the submission of a selfie video to confirm it via moderators. This same moderator team can also take steps to check all pictures submitted to the platform to ensure everything is within guidelines, and that no pictures have been pulled from stock photos or other sources. This brings us to the next point.
Image Requirements
A verified profile photo is one step, but superior safety measures will include checks and authentication on any and all photos submitted to the platform. This protects users from posting risky images of themselves, but also helps to prevent scammers from pulling stock photos and other images from Google searches and other profiles. By checking on image sources, services can save their customers time and give them greater peace of mind. It would be quite tiring to have to check all photos yourself as a user.
Having said that, if you have any reason to suspect another profile, you can link other people's profile images to Google's reverse image search function and check on where it came from. If you spot that the source is suspect and clearly not in line with what is presented in the profile, then you can block or otherwise cut off the other user.
Messaging Restrictions
A number of dating platforms include a very useful feature in their chat function, which is the ability to send "temporary" images to other users. These are images from your smartphone or other device that are sent to another user, but are only live for a short period of time, perhaps just 5-10 seconds at the most.
It will typically require the user to hold their finger down on the screen to view it, thus rendering it extremely challenging to screenshot those images. Should the finger slip away, the image will disappear from view. When the time elapses, the image is deleted from the message window, and that's that. Some apps such as Grindr, a popular gay dating app, will even help you block others from screenshotting your photos and other information. Other apps will warn you if and when someone has managed to take a screenshot of something.
These features make chatting with strangers on dating platforms safer and easier, especially if you'd like the chat to take a more erotic turn, as some people might well do.
Subscription Costs
It's a simple defense, but seems to be pretty effective, namely to raise up subscription costs so as to weed out scammers and other fakers, not to mention those who aren't going to be serious about the platform's main purpose and function — e.g., seeking potential marriage material on eHarmony.
The fact is that when costs are a bit higher, there's a good chance that you will enjoy greater safety, as well as a greater chance of achieving better matches on the platform.
Data Policy
The final thing to look for is a strong, consistent and user-oriented data policy. A reputable and good dating platform will give you full control over what data you share and what you don't, and will also allow you the chance to completely delete your information from the platform when you want to, as opposed to simply "deactivating" or "hiding" your account, which still leaves your basic account information in their hands.
Be wary also of sites that use clever wording to make you accidentally "agree" to receive marketing information, or for the platform to share (IE sell) your information to other marketers. Such information sales can see your email being put on many unwanted mailing lists, and a lot more spam coming your way.
Verdict:
What Is the Safest Dating Site?
Overall, the safest online dating ecosystem is most likely eHarmony since it's pretty focused on long-term relationships and marriage matchmaking, rather than expedient hookups. Its paywall also acts as a very effective deterrent. For all the risks that users face on apps like Tinder and others, it's encouraging to see so many of them embrace comprehensive safety measures and educational resources to keep its users safe and healthy.
Ultimately, therefore, the safest dating site is wherever users armed with common sense and good information are  browsing and trying to connect with a new love interest.