The Beginner's Guide to Zoosk
The online dating space is pretty crowded these days, but with a surprising number of platforms that have actually been around for a long time. Zoosk is one of the longer-running platforms, initially launching back in 2007. Since then, it has built up a massive following and is usable internationally across some 80 different countries and territories.
In this article, we'll be taking a closer look at this platform, how it works, and what sets it apart from the competition.
Background: What Is Zoosk?
As we touched upon in the introduction, Zoosk is a dating platform with a considerable history and a large user base numbering something like 40 million across 80 countries. Unlike rivals such as eHarmony and AdultFriendFinder, Zoosk doesn't present itself as a platform focused on either long-term relationships and marriage, or as one focused on casual fun, instead portraying an image of "all are welcome."
The Zoosk platform is open to all, with no limits on maximum age, nor race, religion or sexual orientation. It started life as a social media platform based only on Facebook, but has since broken out on its own and now offers both free and paid versions. Below we'll take a look at the main features, as well as pros and cons of the platform.
Zoosk User Demographics
The male-female split is about 48-52, and the average user ages are 27 and 24 respectively. It doesn't offer specific data on users in smaller niche groups such as faith-based groups or LGBT+ demographics, but all of those users and others are all welcomed onto the platform. The 40 million users make for a lot of choice across all groups and niches, though.
One particular population on Zoosk does give cause for concern, however, and that's the number of "dead profiles" that apparently exist there. Many reviewers have reported encountering many inactive or "dead" profiles, but it seems despite this there are still many success stories reported on the site's blog and main website (with photo evidence). We'll look more at this potentially negative aspect further below.
How to Register
As with most dating sites and apps, it all begins with a signup process. One of the points that is widely praised on the Zoosk platform is the relative ease with which one can create a profile. The process is made a lot easier if you're willing to sign up with your Facebook or Google account, which will take care of many of the basics for you. It will first ask you for the following basic info:
Gender
Sexual orientation
Date of birth
Location
Additional personal details required will include:
Highest attained level of education
Ethnicity
Religion
Height
Body type
Anyone who has used just about any other dating platform will know that all of these points are common. With the basic information loaded in, it's time to upload a profile picture. Those using their Facebook or Google accounts to sign up can pull their profile picture or another picture directly from those platforms, making things easier, but you can also upload a new one from your phone or computer.
Another benefit of using Facebook to sign up is that you can directly import your likes and interests to your new Zoosk account, which helps you save time in not having to enter that information again on your Zoosk profile.
Main Features
With the signup process completed, let's now take a look at the basic features of Zoosk.
1. Behavioral Matching
At the heart of Zoosk is its so-called 'Behavioral Matchmaking' technology. This is actually an algorithm that the company owns and creates matches based on your account activity rather than by endless questionnaire answering. Essentially, the app learns from you based on what kinds of profiles you like, message, and sends winks to. As it gathers this information, it will start to send you a new potential match each day.
2. Carousel
The Carousel feature will look very familiar to those who have used Tinder and similar apps before. It essentially shows you multiple profiles and you can quickly swipe through them, choosing from yes, no, or maybe. It's a good way to get through many profiles quickly, as well as feed the behavioral algorithm faster to potentially get better daily matches later.
3. Manual Search
Zoosk also allows you to perform filtered searches for profiles, adding parameters on age, location, distance, ethnicity, relationship status and more. This allows those who want to take a more direct and methodical approach to do so.
4. Premium Features
Besides the basic features above, users who pay for Premium membership (see below), can send messages, browse profiles anonymously using "Incognito Mode," and also get full visibility on who likes them. You also get full access to everything SmartPick has to offer, which is the brand name given to their algorithmic matching figure.
Zoosk Costs
Zoosk does include a limited free version, but as with most apps and dating sites on the market, one really needs to "go premium" if one wants to get the most out of the platform. Here is a summary of the costs for the Premium membership package:
1-month subscription – $29.95
3-month subscription – $19.88 per month
6-month subscription – $11.00 per month
12-month subscription – $7.50 per month
Zoosk Coins
One additional paid feature on the Zoosk platform is that of the in-app currency, known simply as Zoosk Coins. These coins can be bought in packages and then used to make in-app purchases, including virtual gifts for your matches, special emails that can be sent to matches, as well as getting your profile "boosted" to make it more visible to the wider user base.
Zoosk Coins are priced as follows:
180 Coins – $19.95 ($0.11 per Coin)
480 Coins – $39.95 ($0.08 per Coin)
1,800 Coins – $99.95 ($0.06 per Coin)
How to Delete a Zoosk Account
There are 2 main ways to remove your account, either from your computer or your smartphone. Zoosk calls it "deactivation" and it will hide all your profile details from other users, while also breaking any connections you've made with others on the platform. It will also remove access to any premium features.
Deactivate Zoosk from Your Computer
Go to zoosk.com, and then log in to your account. Go to the "Settings" menu, and click on "Account.
Next, click "Deactivate Account" and then confirm "Deactivate" at the next prompt
Deactivate Zoosk from Your Smartphone
iOS Users – Open the app, and press the cogwheel icon in the top left. Press on "Account" and then "Account Status." Press "Deactivate Account" and confirm.
Android Users – Open the app, and press on the three-lines icon in the top left. Tap the gear icon, then "Account" and then "Account Status," followed by "Deactivate" and then confirm.
When deleting from your phone or computer, it's also important to be sure that you've canceled your subscriptions. On the computer, you'll find these in the same menu, but on your smartphone it might be different. For iOS users, they must go into their Apple ID profile and manage subscriptions from there. Android users will need to log in to the zoosk.com platform and cancel it from the "Subscription" section of the menu accessed by the same gear icon mentioned above.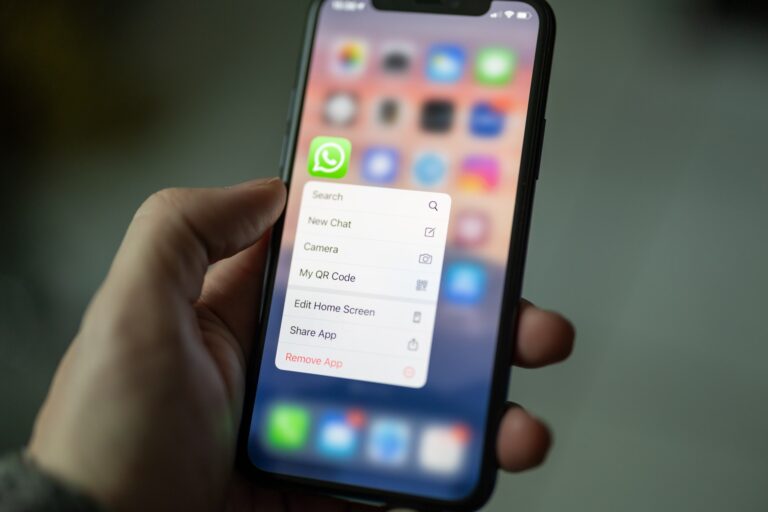 Pros and Cons of Zoosk
Pro:
Verification Options
Many online have praised the lengths that Zoosk goes to in trying to verify all profiles and reduce the number of phony and potentially dangerous users. There are three main channels of verification available, starting with taking a selfie video that is sent to moderators to confirm that it matches with your main profile picture.
Other verification steps include binding a phone number to the profile, which then sends a PIN to the number for verification, as well as binding one's Facebook or Twitter account to the profile. These steps aren't just convenient for the profile owner, but also for those viewing the profile, for more reassurance and peace of mind.
Pro:
Huge and Diverse User Base
With 40 million users or so, it's hard to be surprised that a large and diverse user base is one of the top advantages of the Zoosk system. For those who are using the platform, the general consensus remains that there is "someone for everyone" on the site/app.
Pro:
Good Matching System
The behavioral algorithm has been the subject of much praise over the years, with users enjoying the fact that the app seems to learn as it goes, allowing their overall experience to improve with time. The more they use the app, the more accurate and even uncanny the matches can get, but without it feeling as though one has run a marathon through an exhaustive list of questions first. Essentially, it spreads the "work" of matching out over a longer period, allowing people to proceed at a more leisurely pace if they want.
Con:
Many Inactive Profiles
While the user base is undoubtedly huge, many still don't like the fact that they often have to wade through dozens of zombie profiles before finally getting a hit with someone who is still active on the service. Clearly, the results people are getting keep them on the service and keep the service alive, but many feel that Zoosk should make more effort to either get more users back and active on the platform, or find ways to shield users from inactive users more effectively.
Con:
Dated Functionality
Certain aspects of the platform, such as the Zoosk Coins feature, have been criticized as dated and not worth the money. The Coins aren't cheap, and many see them and their other function of buying virtual gifts etc. as being somewhat kitschy and lame.