Should I Pay For Dating Sites or Apps?
One of the most common frustrations that people have with online dating platforms is the cost of accessing all of the platform's features, be it a website or an app. It can make choosing one or more dating sites or apps difficult because they have to weigh up the costs with what they can get out of it.
You might think that it's just a question of looking at prices and making simple choices, and you might add to that the assumption that something like a dating site or app couldn't possibly cost so much. There can't be so much overhead as to make such memberships really expensive, can there? If you've wondered about this, then the reality might surprise you.
In this article, we are thinking about the core question of whether or not it's worth paying for dating sites or apps. What kind of benefits do you even get when you pay? Can it really have such a big impact on the results you get? We'll try to answer these questions and more.
How Much Does It Cost to Use a Dating Site or Dating App?
Let's start with some important background information on the costs of these sites and apps. The truth is that there are about as many different price plans and payment options as there are sites and apps themselves. The general picture is that those services based mostly or entirely in smartphone apps like Tinder and Bumble are cheaper than those based on websites such as eHarmony and Match (even though both of the latter also offer smartphone app platforms, too).
Here are some examples:
eHarmony – from $35.90 a month
Match – from $19.99 a month
Silver Singles (mature dating) – from $24.95 a month
OkCupid – from $9.95 a month
Zoosk – from $11.00 a month
Tinder – from $1.67 a month (pricing based on age)
Some apps, such as Bumble, include even more pricing options that can be purchased even for a single day, or up to a year. On average, it's not uncommon to expect to pay about $20 a month for premium access to your chosen dating site, and the general rule of thumb seems to be that the older you are and the more serious you are about finding a relationship, the more that you ultimately have to pay.
Benefits of Paying for Dating Sites/Apps
As we wonder about how worthwhile it is to pay for dating sites or apps, let's first think about the benefits that come with these payment packages.
1. More Swipes and Matches
Arguably the most important benefit that one gets when paying for an online dating app or website service is that it expands the number of matches you can make in any given period of time, either by giving infinite swiping, or limitless searching (more below on search options), no limit on messaging other users, and so on.
Each platform offers something a bit different when it comes to matching, but fundamentally it's the sense that in each 24-hour, week-long, or month-long period, you needn't worry about hitting any limits or obstacles when it comes to connecting with others.
For example, users who pay for Bumble get unlimited daily swiping, and users of Grindr who pay for the premium features get access to hundreds more profiles on their main community screen. Without paying, you might only see a few dozen selected profiles, only a few of which may be near your current location.
2. More Visibility
Just as you can see more of other people's profiles, paying for premium features typically makes your own profile far more visible to other people on the site or app. For example, on female-oriented Bumble, there's a premium feature known as "Spotlight," which places your own profile higher in the list on other people's screens, thus giving you much greater visibility in your area.
When you're competing with millions of other users across a platform, and at least dozens or hundreds in your immediate area, that extra visibility can prove decisive.
3. More Search Functionality
Another common addition that comes with premium or other paid features is the ability to conduct more detailed and filtered searches. In many basic and free apps, search is limited to very basic parameters such as location, age, and gender. When you go premium, the number of filters and options explodes.
For instance, a premium-level search might include:


Personal information: height, weight, age, hair and skin color, and more
Location: city, district, neighborhood, and then expanding the search to within a certain limit designated by you
Hobbies and interests
Sexual interests and preferences
Personality traits
Professional background
Relationship status
And much more…
A more refined search makes looking for suitable matches so much easier. You can essentially program the parameters to create your perfect partner in almost every way and then see who is around you that matches exactly.
Without it, you do a broad search and look through profile after profile just being disappointed by someone being too short, or having the wrong hair or eye color, and so on. The results of a refined search are invariably great no matter whose profile you press on.
4. More Messaging and "Liking" Privilege
A further benefit of getting premium or other paid features is that it allows you to send out more "likes" (or similar equivalent on each platform), as well as to message other users and strike up a conversation.
On the gay dating app Grindr, for example, if you're using the free version and someone "Taps" you — a playful indication that they like you and your profile — then you can't message them or tap them back directly. If you happen to see their profile in your selected profile list that day, then you can, but you need Premium access to respond to others' taps, and without it there's even a good chance that this person's profile isn't even in your "nearby" selection for that day.
So, paying for greater access generally means that you can feel free to send likes, messages, emojis, nudges, taps or whatever equivalent your platform offers. Another common concept is that of the "Super Like." This is actually just what Tinder calls it, but the idea exists across other dating platforms, too.
The Super Like is an interesting premium feature that helps one set themselves apart from the common free user. Anyone can send a like or swipe to the right, but sending a Super Like is a way of expressing additional interest. When someone sends you one of their premium "Super Likes" — which could be in limited supply each week or month — they are doing so to demonstrate that you are no ordinary profile, in their eyes.
5. Greater Chance of Success
Ultimately, then, what all of the above benefits mount to is a greater chance of success when using any of the apps or sites that we mentioned as examples. More matching, more access, more visibility, and the ability to set oneself apart from the competition all mean that you can count on matching with an ideal other half in a shorter time period.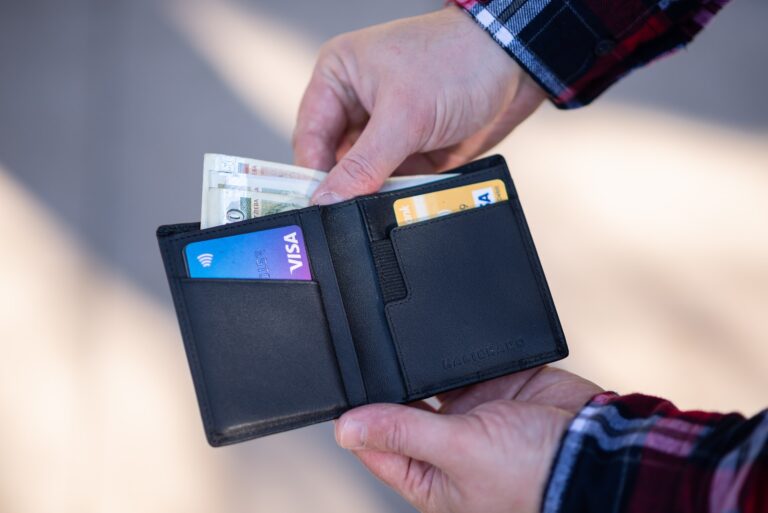 Case Study – Match.com
We've described the benefits, but let's see in more detail how it plays out on a real dating platform. For the purposes of this example, we're using Match, partly because of its huge user base, but also because it's a truly comprehensive platform that caters to everyone at the same time.
Match – Payment Plans
Match offers a Standard and Premium plan. The former starts at $18.99 a month for 12 months, and the latter at $19.99 a month for 12 months. The most expensive monthly plan is the 3-month Premium subscription, which works out to $34.99 a month. If you use the free service, you get to send unlimited likes, and you can freely message your "top picks," but that's it.
Standard Plan
The Standard Plan grants the same two features, plus following additional features:
See who likes you
See who's viewed you
Unlimited messaging
Premium Plan
The Premium Plan offers the same as free users and Standard users, plus the following:
View read receipts
Monthly boost (for greater visibility in others' searches)
Unlimited rewinds (the ability to see a profile again if you accidentally dismiss it)
Weekly "Super Likes"
Verdict:
Is It Worth Paying for Dating Sites and Apps? 
From the example of Match, we can see that paying money does quite a lot to enhance the amount one can do on a dating platform, and that's just one example.  But is it really worth it? Our advice for users everywhere is to first try apps for free to see how they work and also to thus imagine how much more a premium subscription can do for you.
It's important to trial apps before "going premium" because it's the use of them when they're free that really shows where the gaps are and how well a premium subscription can fill it. For instance, if your free profile gets a lot of attention from others, then going premium may not be worth it at all, since others are finding you just fine, and getting in touch.
It follows, then, that premium features tend to be more worthwhile for those who find they are struggling to get noticed on an app, or to find engaging matches. It's also a good idea to go premium if you're someone with a very specific idea of what type of person you're looking for, and what kind of relationship you want to establish with them. Filtered searches in particular can help immeasurably with this.
If you like the way an app works, and you can see from your trialing of the free version where the gaps are that can be filled with premium add-ons, then we say it's definitely worth the extra investment. Just think of it like this, let's say you spend $30, or even $100 on a premium subscription that within 6 months leads to a relationship that lasts years, and even possibly evolving into a marriage. Wouldn't you say such an experience was worth the $100?
Sometimes, the numbers on premium plans can throw us off course and make us think we are breaking the bank. How does $100-200 a year make sense to spend on a smartphone app? It just seems counterintuitive. However, when you weigh up the potential rewards, and remember that these big numbers are typically spread over 6-12 months (or longer), it starts to make a lot more sense, and feel more reasonable.