Where to Meet Single Women
If you've been single for a long time, and you're surrounded by friends and family all pushing you to meet someone and couple up, then you're probably feeling very frustrated right now. It's very easy for all of them to keep telling you to go out there and meet someone new, but none of them tell you exactly where you should go to meet those people!
That's why we've put together today's blog, as a helping hand to those who want to meet single women but aren't sure where to start.
Where Can I Go to Meet Single Women?
You might notice an entry missing from the list below that you thought possible, and that's the office/workplace. While you absolutely can meet single women at the office, we are not recommending it for those who are serious about meeting new people. The reason? Dating at work can sometimes turn out great, but more often than not it just complicates things and generates problems either between the two of you, or with your employer.
Online Dating Apps and Sites
In 2022, the best place to start when it comes to meeting single women is online. There is now a huge number of dating apps to choose from, as well as more traditional online dating sites and other platforms that one can turn to to meet fellow singles. Some apps are more general, some are more focused on specific demographics like divorcees or LGBT+, and some focus more on connecting people for serious long-term relationships, while others focus more on hook-ups and casual dating.
Below we've listed some examples of different dating apps/sites and the kind of audience they cater best for:
Besides these, there are some that cater even more specifically to one's needs, such as Single and Divorced, which is a platform that connects divorcees and single parents with like-minded people to make dating a little easier. That's the magic of online dating, namely that platforms are being developed to specifically help different groups and the unique dating challenges they face. In the world of regular in-person offline dating, one's hangups, disabilities, neuroses, and the contents of one's personal past can all come back to haunt and hinder you. Online dating can take it out of the equation by helping more like-minded people find each other without any revelations or surprises.
Nightlife Spots
Online dating isn't for everyone, of course, and that's why most urbanites will still find their local nightlife hotspots the best places to meet single women. The two biggest advantages of using bars, clubs, trendy restaurants and other spots like these to meet people is firstly that you get to meet people in person as opposed to just a profile picture online, and secondly that you have a greater chance of meeting people who live locally that you can then see on a regular basis.
To get the most out of meeting single women at nightlife spots, you need to make an effort. You need to look your best, invest in nice clothes, perhaps work out at the gym a little to show off the best of your physical self. Good skin, hair, and teeth; a good body, and the right attitude are everything when you're out there trying to meet new people. The more effort you make, the more you'll get out of it.
You don't have to be someone who goes to late-night clubs in order to enjoy nightlife and meet singles while you're out and about. Those living in bigger cities will know there are all manner of different bars, pubs, and clubs that one can go to, each of which will have its own crowd. In truth, however, if the nightlife scene isn't really your thing, then we don't recommend going there to meet single women, because those you meet will invariably enjoy the nightlife. It's best to have things in common from the very beginning.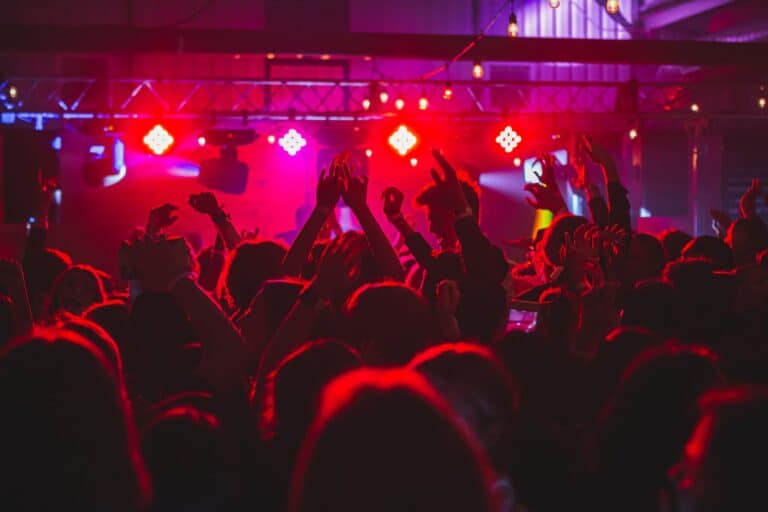 Evening Classes
As we mentioned in the previous point, it's important to share things in common with any new love interest from the start. So, with that in mind, if you're trying to meet like-minded single women, how about taking an evening class in a new hobby that you're interested in trying, or on a subject you've always wanted to study. Women in your class will share that passion/interest with you, and it can be an excellent starting point to break the ice and get to know each other better.
Charity/Volunteering and Community Events
Another way to meet beautiful, like-minded single women who share your interests and passions is to volunteer for local charities, and/or take part in local community events. Such things can mean a serious commitment, however, so only enter them if you're serious about taking part. However, once you're in, you can work your magic in getting to know other women there, impressing them with your sense of duty, altruism, and community spirit.
Bookstores, Libraries, Museums, Galleries
Is it cliche to meet a woman at the bookstore or at the library? Well, it might be, but who cares, right?! If books are your passion in life, then it's going to be a good thing if a woman you meet can share in that. It will make your relationship all the more exciting and worthwhile. You could meet a woman there while browsing in the same section, or perhaps at a special book signing event with a visiting author.
The same goes for museums and galleries. Stroll around a local museum or gallery viewing your favorite exhibits, soaking up the history and the culture. In these surroundings, chance meetings with beautiful single women who are also there for the same reasons are made all the more wonderful.
Friends' Parties
Finally, do you have outgoing friends who love to host parties at their homes? If you want to meet single women then we recommend you attend these parties, especially the big ones where there will be plenty of people you don't know. Of course, if you and your friends have a very closed circle of friends, then you'll likely not meet anyone new at these parties, so make your choice of parties carefully. Favor those hosted by those friends and acquaintances who will bring single women you don't know into your view.