Designed by women for women
A safe space for LGBTQ women
This article contains affiliate-links.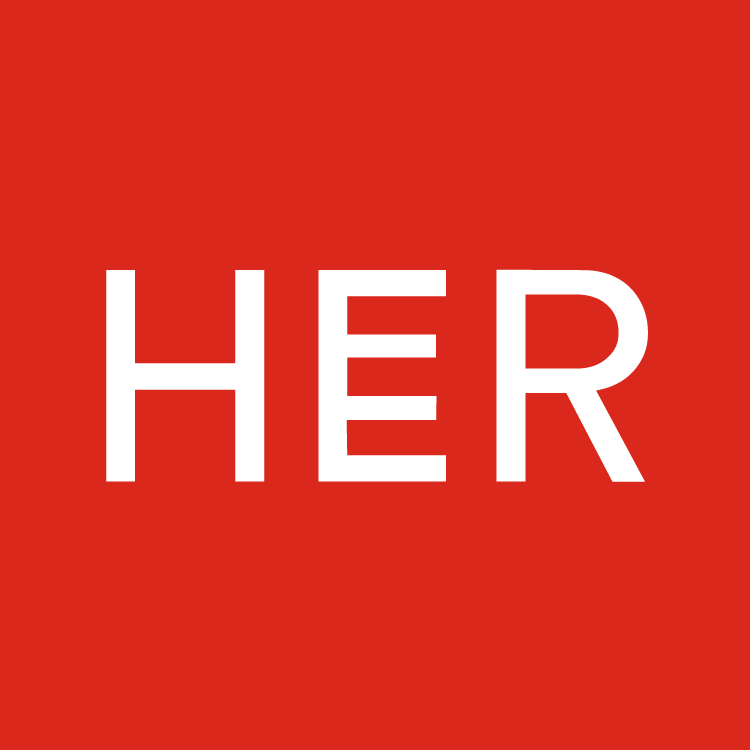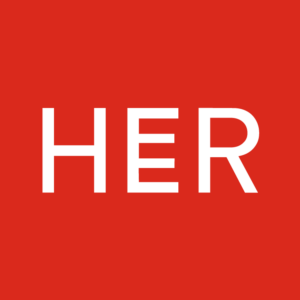 HER claims to be a dating site where you can "Meet Millions of Lesbians, Bisexuals, and Queer People." What began as Dattch in 2013 is now HER, and is the only dating app for queer women that was designed by a queer woman. More specifically, that woman's name is Robyn Exton and she is the Founder and CEO of HER. Exton's vision of creating an all-female platform runs deep. "What we realized is that it's not really about LGBTQ people not having their own platform but about women not having a platform that had truly been built for them," she says.
HER doesn't attempt to be a place for women to match, chat, and hook up. Instead, Exton wants it to be a place where women in the LGBTQ community have an opportunity to connect with each other. "It's great to know someone's there online, but it's incredibly powerful to meet the real person… you can develop an IRL friendship," says Exton. With around 4.5 million users in over 55 countries, HER has certainly made a name for itself, and the community seems to be growing larger with over $2.5 million raised from investors. In fact, a recent study found that nearly 50% of queer singles meet their partners online, with many meeting on apps like HER.
Great freemium plan
Intuitive features and design
Secure verification process
Difficult to sign in for singles without social media
Not for singles attracted to men as well
1 MONTH
Per month: $14.99
Total: $14.99


6 MONTHS
Per month: $10.00
Total: $60.00


8 MONTHS
Per month: $7.50
Total: $90.00


Signing Up for

HER
Much like other dating apps, HER makes it quick and easy to register/sign up for a membership. You can either provide a phone number or sign up through your social media account (Facebook or Instagram). If you register with your phone number, HER will send you an SMS message to verify your identity. If you sign up through your Facebook or Instagram account, you can choose which photos you want to be shown on your profile.
Once you've signed up through your phone number or social media account, you will then be asked to provide some basic information about yourself such as your name, age, and gender. After that, you can fill out a questionnaire that includes information regarding your relationship status, dating preferences, and lifestyle. If you don't want to fill out that section, you can skip it and do it at another time.
Member Structure
There are estimated to be around 1 million members in the United States, which is quite impressive for a niche dating site. Every member falls in the category of lesbian, bisexual, or queer female. Members aren't just looking for companionship and love but also friendship and a sense of community. Much like other social media platforms, users can post photos, ideas, or comments, and other users can comment on posts. This makes HER very interactive and encourages members to engage with one another in a more casual environment.
As you can probably imagine, this type of platform attracts a younger demographic. Most users are young adults with all different kinds of relationship interests. HER is also a great place to find groups of people to meet up with. There are often events posted to let others know something is going on in their city or town. Overall, it's a very social place for lesbian, bisexual, and queer women to meet and chat.
Matching Process
Once again, HER is all about community. Members can join different groups such as "Recipes & Foodies," "News & Entertainment," "Sports Talk," and much more. Anyone belonging to such groups can post and comment. Along with the communities tab, there are also "Members," "Chats," "Feed," and "Notifications." Pretty basic stuff.
At this point, you may be wondering how this is a dating app at all. Well, there is one main feature that you are probably familiar with, and that is the ability to like someone's profile. Once a "like" has been sent, the receiver of that like will get a notification. Or, you can jump straight to the point and send them a friend request. If the other user approves the request, you can start chatting it up.
Contact Options
Your contact options are as follows: You can join communities and post and comment on a community's board; you can like other users and send them friend requests to start chatting if they like you back; you can swipe left or right on other singles and start chatting with those you match with. There are all sorts of ways you can interact with other users on HER. In some ways, the app is a social media platform and in other ways, it's a dating app. It's up to you how you want to use it.
HER

App
The HER app can be downloaded through both the Apple and Android app stores. A basic membership allows you to register, view profiles, message, receive notifications, and post/comment for free. If you want additional features, you will have to upgrade to a premium membership plan. That gets you benefits that allow you to connect with any member, change your location, see who reads your messages and apply filters to narrow down your preferences. 
Conclusion
HER is a great app for lesbian, bisexual, and queer women that want something more out of a dating app. It's both a dating app and a social media platform all rolled into one. You can swipe on singles to match and start chatting. Or, you can join communities, post, chat, and socialize with other members. For members that live in metropolitan areas, HER can also be used to find events and meet up with other members. Whether you're looking for friends or a partner, HER is a great place to start.