The time has come, and you've finally decided to do something about your chronic single status. You are now determined to meet eligible singles, and better yet you're going to meet them in your local area. We're no longer interested in out-of-town singles coming here on business for a few nights of fun, we now want to meet locals with whom we can get serious.
It's a great plan, but there's just one problem. Despite knowing your local area well, you can't think for the life of you where you could meet these single people any time soon. Does this sound like a familiar problem? Then perhaps today's blog and its five top tips for quickly meeting nearby singles will help you.
Tip #1: Get Into Online Dating
Dating apps and websites nowadays are fantastic because they can almost instantly show you everyone in your local area that is single and looking for dates. Using apps like Tinder, Match, eHarmony, Elite Singles, Bumble, or one of the many others on offer opens up an entire world of dating that you never knew existed.
If you've never explored online dating before, here are the names of a few services to get you started. Please note that all of the services below allow free signup, with many offering free built-in features. However, to gain full access to the best features, you typically have to subscribe. We've listed the lowest starting prices for your information:
| | | | | |
| --- | --- | --- | --- | --- |
| App Name | Starting Price | Designed for… | Pros | Cons |
| | $35.90/month | …people seeking long term relationships and marriage | Good for LTR, reliable profiles, unique matching system | Expensive, not as accommodating to casual daters |
| | $17.99/month | …all-round dating, casual and serious | Caters broadly, more affordable, huge user base | Many inactive profiles |
| | $19.99/month | …all-round dating, leaning towards hook-ups and casual | Swiping system generates fast matches, finds people in your immediate area | Not as conducive to LTR or serious connections |
| | $31.95/month | …white-collar professionals | Good for dating and networking, meet people on a similar socio-economic level to you | Expensive for a niche, more limited pool of users |
| | $39.99/month | …women who want more control of their dating pool; men who like strong women | Female-friendly features including a kind of "veto" power for women users | Expensive, still an up and coming user base (but not bad) |
| | $3.99/month | LGBT – mostly men seeking men | Very affordable, huge user base | Strong focus on hook-up culture, not as many looking for LTR |
| | $14.99/month | LGBT – mostly women seeking women | Solid features, decent user base, easy to use | Limited swiping on free accounts; no manual search function |
What's more, this is just the tip of the iceberg. There are apps and services aimed at all kinds of specific demographics, including divorcees, single parents, young people looking for a "sugar daddy", cougars looking for younger men, and so on. As the industry grows, more and more niche services arrive to provide easy connections with like-minded people for dates, romance, fun, and a lot more. You can be in contact with and arrange to meet up with local singles within mere minutes of signing up.
Tip #2: Pump the Friends and Family Network
Do your friends and family members move in wide and varied circles of friends? If so, you might not require a subscription to a premium online dating service at all, because you could be mere hours away from an introduction from within this close network of yours. The best thing about a family introduction is that you never need to worry about whether or not your family will approve of this person as a boyfriend or girlfriend. If they're making the introduction, they're essentially expressing their approval and support, aren't they?
It can be different with introductions from friends, of course, but the main pro of getting an introduction from a good friend is that this person knows you inside and out. They know not just what you really like and want — something the family doesn't always get right — but also what you need in a partner. They can quickly match you with someone you yourself might not have even considered  before. In this way, friends and family are far enough outside that they can offer a clear perspective, but close enough that they know what you want and need, emotionally and spiritually.
Tip #3: For Early Birds – Attend Community Events
What's going on in your community this week? Bring and buy sales? Local theater productions? Music or food festivals? Something else? Explore the local listings and find out what's going on in the coming days and weeks. If you're not into nightlife but want to meet some suitable singles fast, then these types of events are the perfect place to do so. Numbers in attendance are high for many community events, especially fairs and festivals, and what's more they share your interest in whatever you've come to this event for.
With all the fun of a food, music, or beer festival going on around you, it's not hard to break the ice with someone new and establish an instant rapport. From that you can build into seeing each other regularly.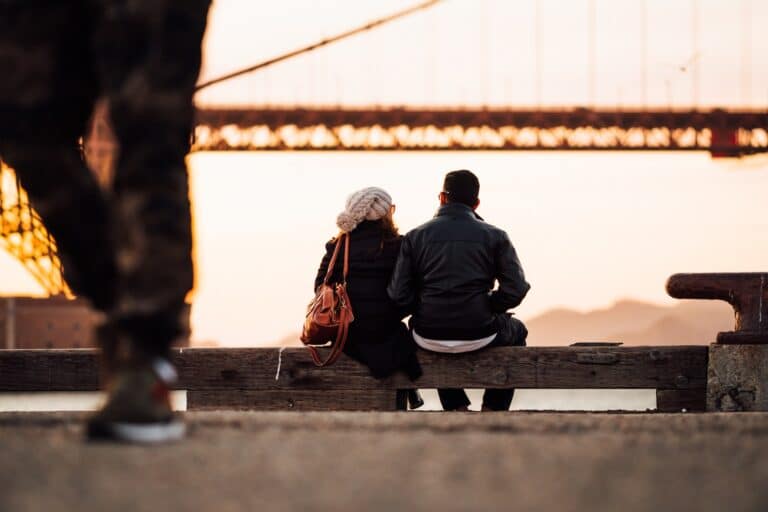 Tip #4: For Night Owls – Hit the Night Spots
All those daytime and early evening events are good for some, but there's not always enough excitement for others. If you're a night owl that loves the local bar, club, and restaurant scene, then you should tap into that network for introductions to countless local singles, potentially in a single night. This is often what people are talking about when they tell you to "put yourself out there more." It sounds so cliche, but it starts to make sense when you actually do it.
Steer clear of bars and other hot spots that you think you won't like. If you're not into noisy nightclub music, for example, then don't bother with those places. If you're more comfortable in a sports bar, or a regular pub-style place, then stick with those joints. It's no good meeting singles in noisy clubs if they love going there but you hate it. Only a conflict will arise from that, sooner or later.
Tip #5: Take Evening Classes
Finally, another great way to make sure that your local singles are like-minded and share your interests is to meet them at adult evening classes. Learning cookery, arts and crafts, and other courses is a fast-track to finding singles with whom you have things in common. Your shared passion is the perfect ice breaker, and from there you can easily build your connection into something more special.