4.4 million members in the US
Has a diverse membership base
This article contains affiliate-links.
In-Depth Review of


Dating.com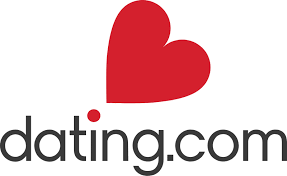 Dating.com got its start way back in 1993 when the internet was still in its infancy, back when the idea of online dating was crazy. After all, who would want to meet a stranger online? Well, those days are far behind us and we now know that it's more than possible to meet your significant other online—millions of couples have done it! Thanks to dating sites like Dating.com and others, the online dating scene has become a safe place to meet other singles, chat, and go on dates.
But what's Dating.com doing now? How are they still around after all these years? Well, we checked in on them and gave their platform a go. As it turns out, Dating.com still has a dedicated membership throughout the world. More specifically, North America, South America, Asia, and Europe. In fact, there are nearly 4.5 million members in the United States alone. That's because people come to Dating.com to meet people from different backgrounds, cultures, and places.
What's different about Dating.com is that they don't care about things like algorithms, dating preferences, and data—the things other dating sites care about—they want people to go on dates with people that don't necessarily meet their dating criteria. As they put it, dating is "a chance to meet someone new, a chance for them to introduce you to people, places and things that you never knew that you'd love." In a way, Dating.com is for singles that are a bit adventurous.
For serious relationship seekers
Has a diverse membership base
Members have detailed profiles
App not available for Apple users
Tons of fake profiles to navigate around
150 CREDITS
Per credit: $0.13
Total: $19.99


600 CREDITS
Per credit: $0.25
Total: $149.99


1,500 CREDITS
Per credit: $0.20
Total: $299.99


Signing Up for

Dating.com
When you arrive at the site, you'll be given the option to sign up by using your Gmail or Facebook account, or with your email address. Either way is fast and easy, with email taking a little more time because your information doesn't automatically get populated. However, you don't have to confirm your email, which is a little concerning because that means people with bad intentions can more easily sign up.
Overall, the information they require you to provide is reasonably basic—name/nickname, date of birth, location, sex, and gender preference. After that, you have the option to provide additional information such as interests and photos. You don't have to fill this part out but you should if you want other singles on the site to browse your profile and possibly reach out.
Member Structure
Most of the 4.5 million members located in the United States are young males seeking relationships with young females. Most members are millennials and 85% use the mobile app to browse singles and chat with them. That would indicate that this demographic is tech-savvy professionals that are ready to settle down and commit. However, there are members that use the site for casual flings and hookups as well.
Most members come from the United States, the United Kingdom, Ukraine, Mexico, and the Philippines. This indicates people become members of Dating.com to meet people of different races, cultures, and countries.
Matching Process
Dating.com says you don't need to rely on algorithms to meet interesting people and go on dates. That may be true, but the site still takes into consideration your interests and preferences and matches you with like-minded individuals. While browsing through profiles, you'll notice other singles that are around the same age with similar interests and hobbies.
If you're looking for someone outside the singles Dating.com is recommending, you can narrow down your search results. You'll be given the option to search by preference, age, and location. To further narrow down your search, you click on the "Add Options" button to see more options. The search tool is a helpful function if you're looking for a specific type of singles.
Contact Options
If you like a lot of contact options in a dating app/site, look no further than Dating.com. It allows you to email, chat, video chat, send introductory "Let's Mingle" messages, winks, likes, and more. With all these communication tools, members can choose the medium they're most comfortable with.
With the email chat option, members can send out introductory messages to get a conversation started. The Live Chat feature, on the other hand, allows users to let another single know they're interested in meeting up. For a small fee, you can even video chat with another member if you want to get to know them faster.
The Let's Mingle function allows you to send a mass intro message to singles that you have selected. You can include an invitation to meet up, chat, or meet over video. If you're not into being that straightforward, you can simply like someone else's profile or send a wink to get their attention. This will put the ball in their court to get things going.
Dating.com

App
From what we could tell, the app is similar to the desktop version in terms of functionality. However, the payment structure is a little different because you need to pay for the premium service to enjoy some of the features. The premium membership will get you 50% off in-app purchases, unlimited streams, and the "Let's Mingle" feature.
Our only issue with the Dating.com app is that it's only available on the Android app store. We are not sure when or if the site has any plans to introduce an iOS version for Apple devices. But we would assume one is in the works.
Conclusion
While Dating.com has been around for ages, it still has a place in the dating app world. With millions of members across the globe, its appeal is holding strong. Maybe that's because it doesn't try to be like all the other dating sites. Instead, they market themselves as a place for open-minded singles that are okay with meeting other singles outside their comfort zones. And you know what? Maybe they're onto something. After all, "opposites attract" is how the phrase goes.