Modern Dating App for Women Seeking Women
9 Million Users and 16 Million Messages Sent Monthly
This article contains affiliate-links.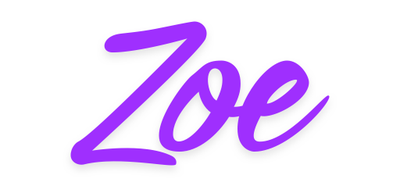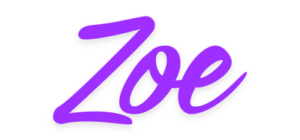 First launched in 2018, Zoe is a dating app designed for women seeking women. Since its creation, Zoe has accrued a healthy community of lesbian singles looking for a casual dating experience. While the dating platform does cater to the short-term relationship crowd and hook-up culture, it still leaves room for a few sought-after partnerships and long-term relationships to develop.
There was a time when a dating application designed exclusively for female-identifying singles would have been a niche market, but in 2022 that market has quickly grown more crowded. So, does Zoe do enough to separate itself from the pack and offer a quality experience for its users? We created a profile to find out! Read our review to see if Zoe is the premier dating app for women seeking women.
Free version has much to offer
Verified profiles with proven badge
Good for casual and serious dating
The app is still new and gaining members
Must pay for some of the best features
1 MONTH
Per month: $15.99
Total: $15.99


3 MONTHS
Per month: $12.99
Total: $38.99


12 MONTHS
Per month: $9.99
Total: $119.99


Signing Up for

Zoe
Signing up for Zoe is a relatively straightforward process that shouldn't take more than a few minutes. To begin, you can download the application from either the Google Play Store or the App Store. The service isn't available in a web browser, so you will need a mobile device to download it. However, the app is completely free on both Android and iOS devices.
After downloading, you can sign up using Facebook, Instagram, or an email address. When using an email, you must input basic information, such as name and date of birth. After this, you need to upload one photo. You can add up to six, but a minimum of one is required. When using Facebook or Instagram, you can choose from your existing images on those platforms or a new one to upload.
Once this final step is done, Zoe is ready to use. However, one final feature users might want to engage with is the Questionnaire. This gives users a series of questions broken into three categories: Lifestyle, Dating, and Fun.
Your answers to these questions are essential, as Zoe uses them as a user compatibility gauge. 
Member Structure
Zoe has proliferated since its release, boasting around 3.9 million users and 16 million messages sent monthly. This means Zoe doesn't just have a diverse user base but also has an active one. This is an amazing milestone for an app that's not even a decade old!  
The age range of users on Zoe is generally younger, from 18-24. This is likely due to the application being relatively new and its entire existence as an application for mobile devices. The parent company of Zoe is based out of the Czech Republic, meaning many of its current users are located in large European cities. Despite this, Zoe is still quite popular in the United States.
You will likely find a ton of singles using the app in large cities.
As a final note, Zoe currently advertises itself as a service for women seeking women but does not make a statement on the inclusion of trans and non-binary individuals. It's been reported that trans and non-binary people have failed the photo identification process and cannot use the service. Due to this, some individuals may wish to wait to use the app until it has taken a clear stance on its inclusions.
Matching Process
Getting matches on Zoe will feel familiar to anyone who has used Tinder or Bumble. The app will present you with local users 'Profile Roulette'. This means the application will offer compatible users in your area, and you can select yes or no to show interest or disinterest.
A match will be created if you choose 'yes' on a user who has also said 'yes' to you. At this point, either of you can begin a conversation via private messages.
Zoe also provides users with a limited number of Hearts to use. These are similar to Tinder Super Likes and immediately let a user know that you have liked them. This is the only way to alert a user that you are interested without matching with them, besides users who have a premium membership and can see all the profiles that have liked them. More on that later.
What separates Zoe from the competition is the compatibility score provided by the questionnaire. This will give insight into how similar other users are to you before making your swiping decision. As mentioned previously, premium users have a more detailed window into the answers given in questionnaires, which will go beyond a general compatibility score.
Contact Options
Contact options on Zoe are pretty simple and consist only of private messages. While this might seem simple, communicating freely on a dating application without paying a fee is incredibly helpful and already separates Zoe from some of its competition.
To that end, Zoe is free to download and use, though a premium membership option exists. Free users can send and receive messages, browse local singles and view their compatibility score. Unlike other apps with a paid option, you can easily match and talk to other users without needing a monthly subscription.
The premium plan does come with some enticing offers. One is the 'Likes You' feature, which lets you see a list of users who have liked your profile. Further helping you hunt for matches is the inclusion of Advanced Search Filters. Free users are trapped in their geographic location and some profile preferences, while premium users can customize their criteria for browsing profiles.
'Second Chance' is another popular premium feature, which lets you go back to a previous profile if you accidentally swiped no. The final part is a more in-depth view of users' questionnaires, allowing you to see the actual answers they provided.
Finally, the Zoe app provides some fun stickers to send and allows for creation of private photo albums. These are collections of users' photos that can be uploaded to the app but will only be visible to those given permission.
Zoe

Website
The Zoe App is the only way to use Zoe. It is not available as a website-based service, so a mobile device is required. The benefit of this exclusivity is that the Zoe app is intuitively designed and easy to use. The user interface is made perfectly for its intended platforms and shouldn't have any issues running on even basic intelligent phones.
Conclusion
Zoe is an up-and-coming dating application that seems to be carving its niche in the lesbian dating scene. With an intuitive interface and active community, it's done an amazing job at building a community of followers in a short time. If you live in a city and are looking for an affordable way to meet compatible singles, Zoe may be the perfect place to get started!