The Dating App Designed for Open Relationships
This article contains affiliate-links.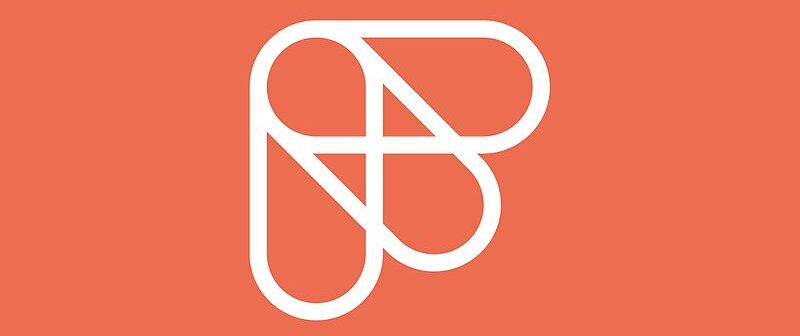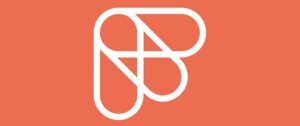 Feeld is one of the best examples of what can happen when regular people design a dating platform. Founded in 2014, Feeld was inspired by a couple named Dimo and Ana. Living in London at the time, the two were looking to explore their sexual identities together but noticed most dating platforms catered only to heterosexual singles.
Seeking a space to mingle with like-minded humans, Dimo created Feeld, a revolutionary dating platform on a mission to open up the future of human connection through normalizing sexual desire. The question is, do they succeed in their lofty goal? We created a profile to find out! Read our review to see if Feeld really does open the playing field for everyone looking for a chance at love.
A place for lesbian couples and singles
Idea for hookups, friendships, and any desire
Requires strict verification steps
Not a place for serious long-term relationships
Must register using your Facebook account
1 MONTH
Per month: $11.99
Total: $11.99


3 MONTHS
Per month: $8.00
Total: $23.99


Signing Up for

Feeld
Signing up for Feeld is a bit more involved than most other dating services, but for a good reason. Feeld is committed to avoiding fake profiles and scam users on its platform, so it uses a more complicated registration process than other dating applications. A two-way verification is used when you sign up, meaning you will have to provide your email and Facebook account. For added security, a phone number is required to complete the sign-up.
While this might sound elaborate, Feeld uses this information to confirm that each profile is linked to an actual person. This means that a little bit of hassle at the start will result in the comfort of knowing the people you encounter on the application are all just as real as you are.
The Facebook requirement also allows the website to fill in some basic information but won't lock you into a single-user account. During the sign-up process, you can set your nickname, gender identity, and sexuality (with over 20 to choose from, including asexuality).
You can also design your profile as a couple, which really sets Feeld apart.
Member Structure
Feeld is home to around 2 million members in the United States, where most users are located. The application appears to have a more significant number of male-identifying users than female ones. Still, over 60% of profiles are for couples, meaning the statistics shouldn't be viewed in a binary.
The age range of members is usually relatively young, with gen-Z and young millennials comprising the bulk of users. Generally, you can expect other users to be in their mid-20s to mid-30s, but there are still plenty of profiles outside that range.
As you might expect, Feeld is also designed for almost any type of relationship. You might find a bulk of users interested in sexual encounters, but another large group seeking long-term partnerships or even polyamorous connections.
Matching Process
The matching process on Feeld will feel incredibly familiar to anyone who has used Tinder or Bumble. After you define some essential criteria for what you are looking for in a match, the app will present you with profiles one at a time of users in our local area. You can swipe yes or no on each profile, and if you both swiped yes to each other, a match is created, and either of you can initiate a conversation.
A benefit to the matching process on Feeld is that the filters are provided for free users, something that is typically locked behind a paywall on other apps. Due to this, you will feel more control over your dating pool almost immediately. Additionally, while profiles are similar to those you might see on Tinder (some basic information and a bio), users of Feeld are much more open about expressing their sexuality and desires. Photos are also available for most users, though nudity is not allowed on profiles.
Contact Options
Contacting other potential matches on Feeld is simple and straightforward. There isn't an option for video or calls, so you need to stick with the private chat. There were previously some complaints around performance issues with Feeld's chat function, but that appears to have been solved in recent updates.
It should also be mentioned that the platform is free to use, though it offers a paid subscription service called Majestic. Free users have access to all the basics needed to get matching, the ability to like other profiles, apply search filters, and message other users.
Majestic users, however, gain access to a few quality-of-life improvements that don't revolutionize your experience on Feeld but do help you have more control over the incident.
For one, you can use Facebook profile hiding, which allows you to prevent Feeld from showing your profile to your Facebook friends who might be using the app. It also lets you know when someone wants to connect, making the matching process more accessible. Additionally, paid users can see when a profile was last active one Feeld, ensuring you don't waste your time on dormant accounts.
Finally, one benefit to Feeld's private chat is the ability to create group chats. While this might seem like an odd feature on other platforms, Feeld is built around couples seeking interested third and even fourth parties, so it makes sense to have larger chat groups for everyone involved to meet and get to know each other.
Feeld

Website
Feeld is exclusively a mobile platform and does not offer its services on a website. Thankfully, the application is available to download for free on both iOS and Android devices.
The application has a modern and clean look, making it easy to navigate for anyone on the phone. Options are well presented, and you won't get lost in a messy or overly stylistic design. If you have any experience using Tinder or Bumble, you will feel comfortable swiping almost immediately. 
Conclusion
Feeld is a solid dating platform designed around a single idea that it beautifully executes. While smaller dating platforms can struggle with fake accounts, Feeld succeeds in creating a safe space where users can express themselves and their desires without worrying about a bot on the other end of a chat.
If you're single or in an open relationship and looking to explore their dating options inside and outside a couple, then Feeld might just be the perfect option to explore.